Once more with feeling! Thank you for getting DXN back to ModDB Top 5!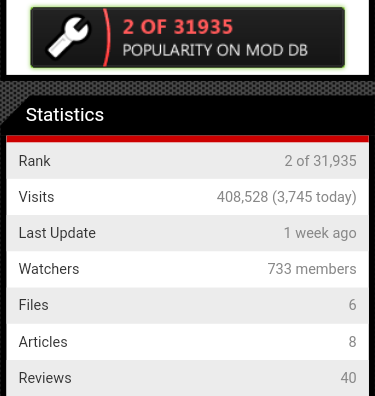 ModDB Top #2 (Jan 29th 2018)
---

Hello! The Early Access download for DXN - Deus Ex: Nihilum (Fifth Anniversary Update) should now be available.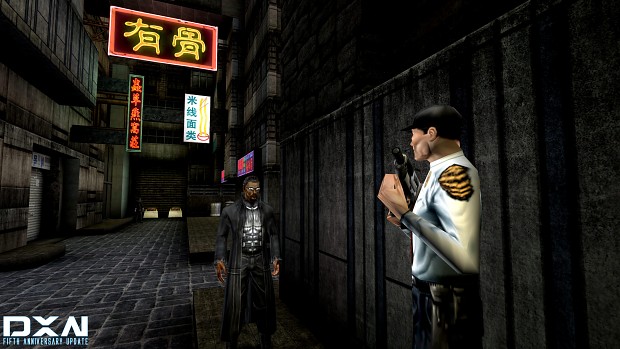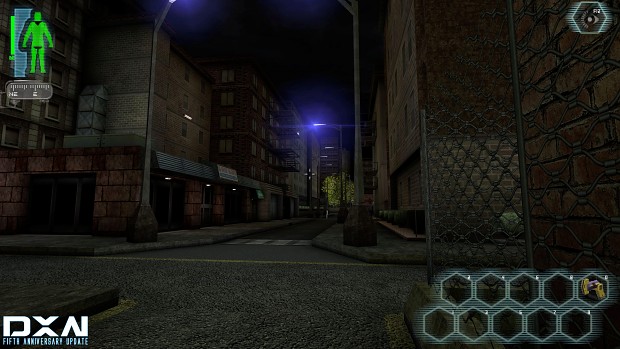 Enormous thanks to SilverSpook, James 'Jblade35' Stanfield, HowlingWolf(Gleb), Nick Weeks, Jon Gilson, Jeff Webber, DukeNukem 2417 and Brandon C. Hovey for providing voice acting for the DLCs - and to |Totalitarian| for all his coding help! Not to mention fender2k1, Denis [KaMiKaZe] Melnik, Logan Felber, Elektronalin and RetroXor for their music!

Despite this release being Early Access, the only unfinished parts consist of the remaining voice acting for the DLC. Other than that, this build is more or less final. Once the remaining voice acting is finished, the Fifth Anniversary Update will be considered completed.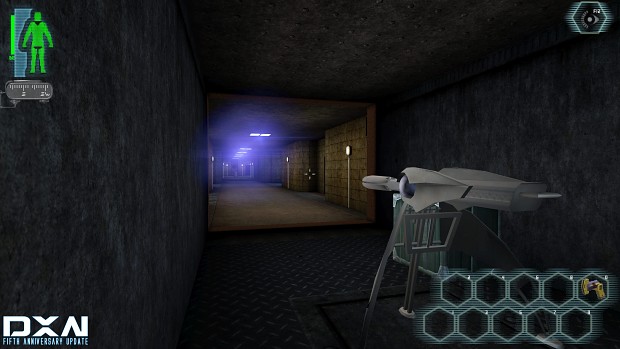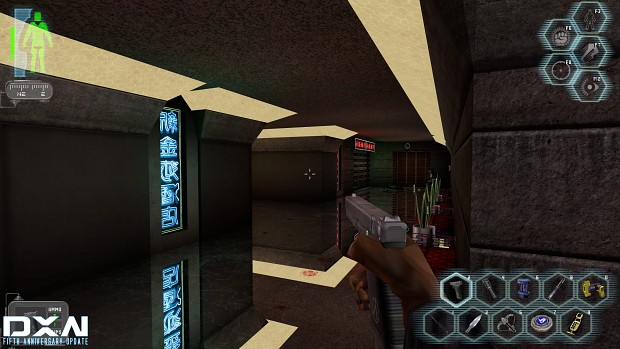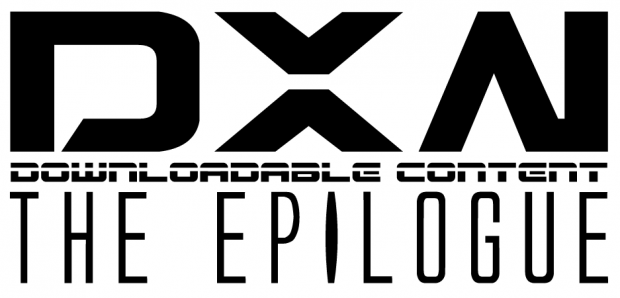 The Epilogue DLC can reached via three (3) ways:
* By selecting "Epilogue DLC" from the main menu (default difficulty setting only)
* By playing through the main campaign itself (from "New Game" in the main menu) and continuing to the DLC (the difficulty setting selected for the main campaign will be retained - inventory etc. should be erased)
* By doing certain three (3) tasks in the Training DLC and being able to continue to the Epilogue DLC (inventory etc. will be retained)
Please inform me of any possible game-breaking bugs or other issues so I can get to fixing them (or trying to, at any rate)!
Have a good day!
Cheers,
- FastGamerr