I disappeared from the web for quite some time. The reason is that keeping the social media updated came with a high cost of valuable time for me. Yet, I kinda let it go too much and I regret that. But I am back. Scott is back. And here are the facts:
Release within the next week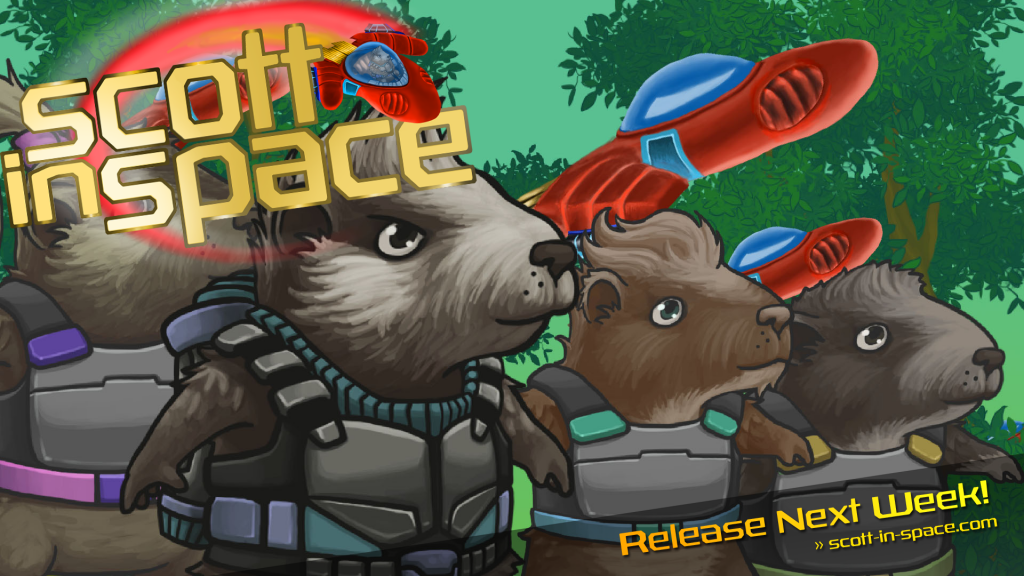 Yep, that's right. A lot happened and I am proud to finally release my first full stand-alone game. I've been in the modding community and released mods before, but this is really something cool to me. I hope you will enjoy playing Scott in Space as much as I did (and do) developing it. Scott in Space will be available for PC, Mac and Browsers.
There is no "official release date" because this is the first time I'm submitting a game to online stores and I don't know how much effort and time will be needed. But I'll do what I can to let guinea pigs fly by the end of the next week!
No Publishers for Scott
I had the plan to work with a publisher to shoot Scott out to you, out to the world. However, the publishers I talked to so far have different plans. So that's why I go indie all the way now. I hope it will turn out fine. Press your thumbs for the project!
Screenshots or it didn't happen
A lot has happened and here comes some visual proof of a nice intro cinematic, the final lighting and weather effects and some of planets Scott will visit from next week on.
Last but not least, please feel directed in a kinda subtile way. Not that it's subtile at all. But you know. Feel like that: www.scott-in-space.com