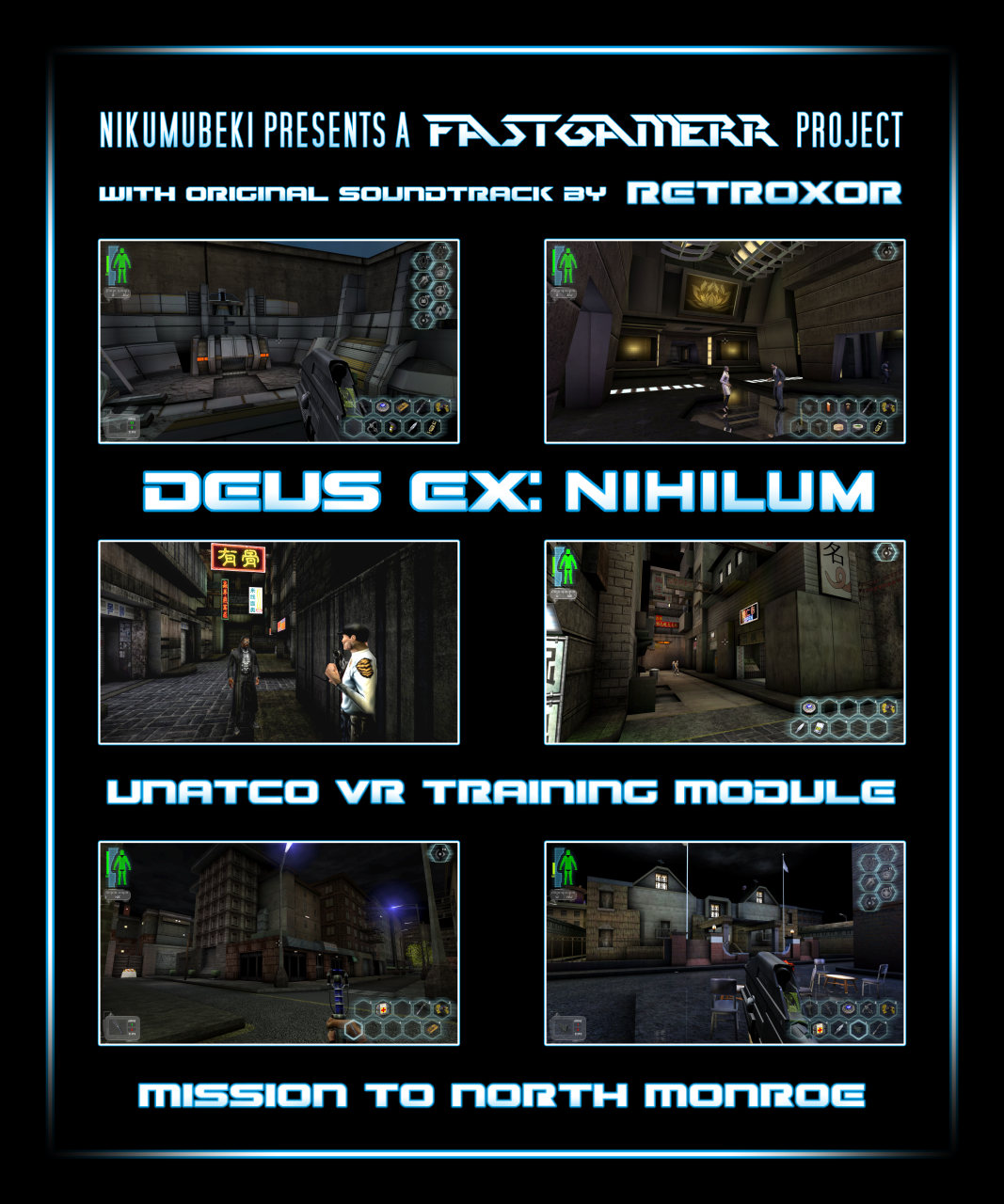 Initial Story (Main Campaign)
2049. Unsavory conditions are rampant throughout the world. As soon as it becomes clear that a terrorist attack in Shenzhen, China, was carried out by perpetrators with ties to international groups and that Hong Kong may be their next target - the United Nations Anti-Terrorist Coalition (UNATCO) dispatches their first nano-augmented agent, Mad Ingram, into the city to prevent the situation from escalating any further.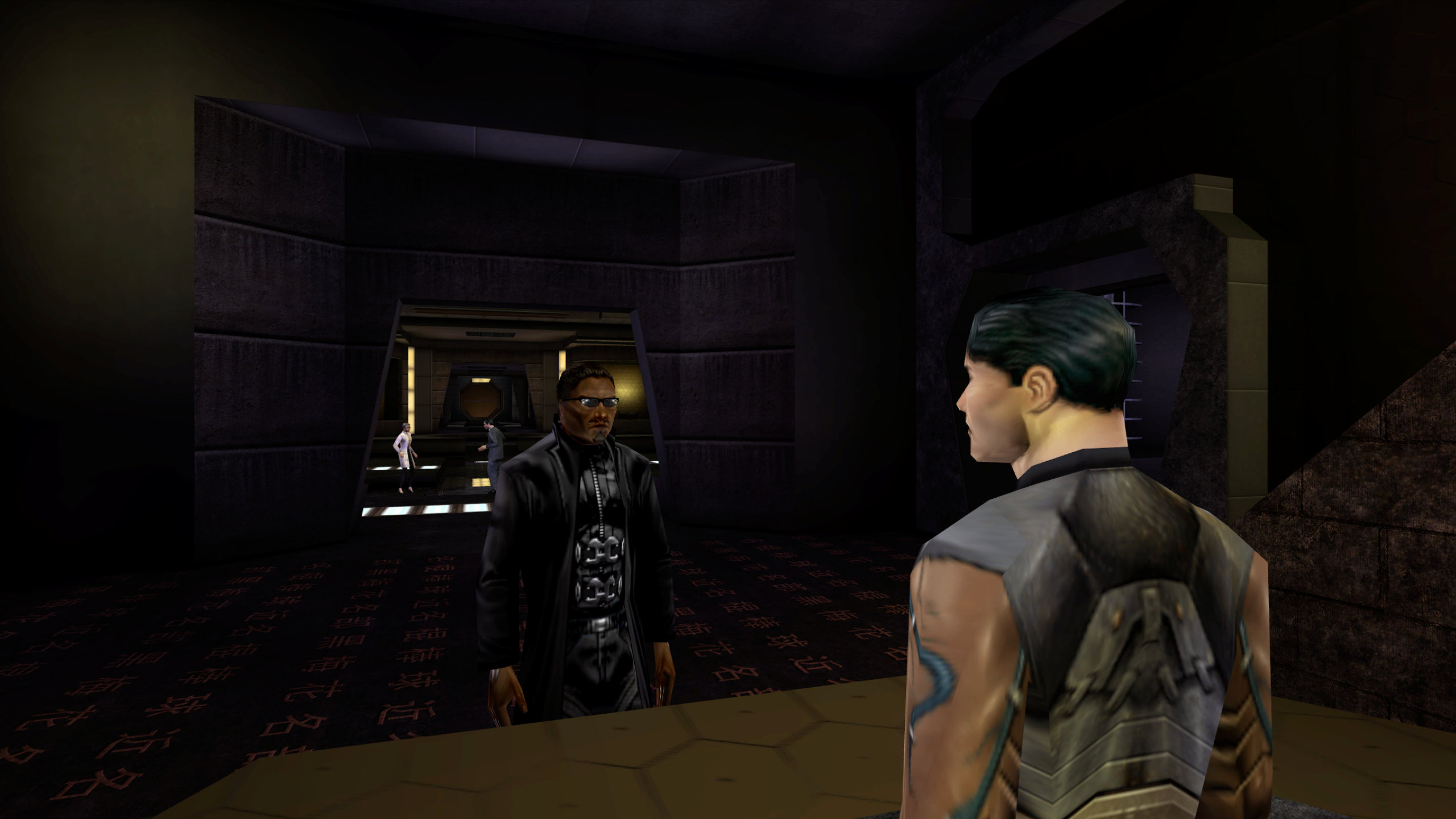 Initial Story (Epilogue DLC)
2052. The Gray Death epidemic is spreading like wildfire across the world. UNATCO Agent Mad Ingram has been ordered to kill Greg Powell - a wanted international terrorist reportedly in possession of illegally acquired ambrosia. Currently hiding somewhere in the American city of North Monroe, agent Ingram has to get rid of Powell and secure the ambrosia before it's too late.
---
DXN - Deus Ex: Nihilum is a First Person Shooter mod set in an alternate Deus Ex continuity. It features made-from-scratch original content while also extensively featuring material from the UNATCO Born mod (used with permission from fender2k1, UB's project leader) and Deus Ex: Revision (2011 build - used in accordance with the mod's license).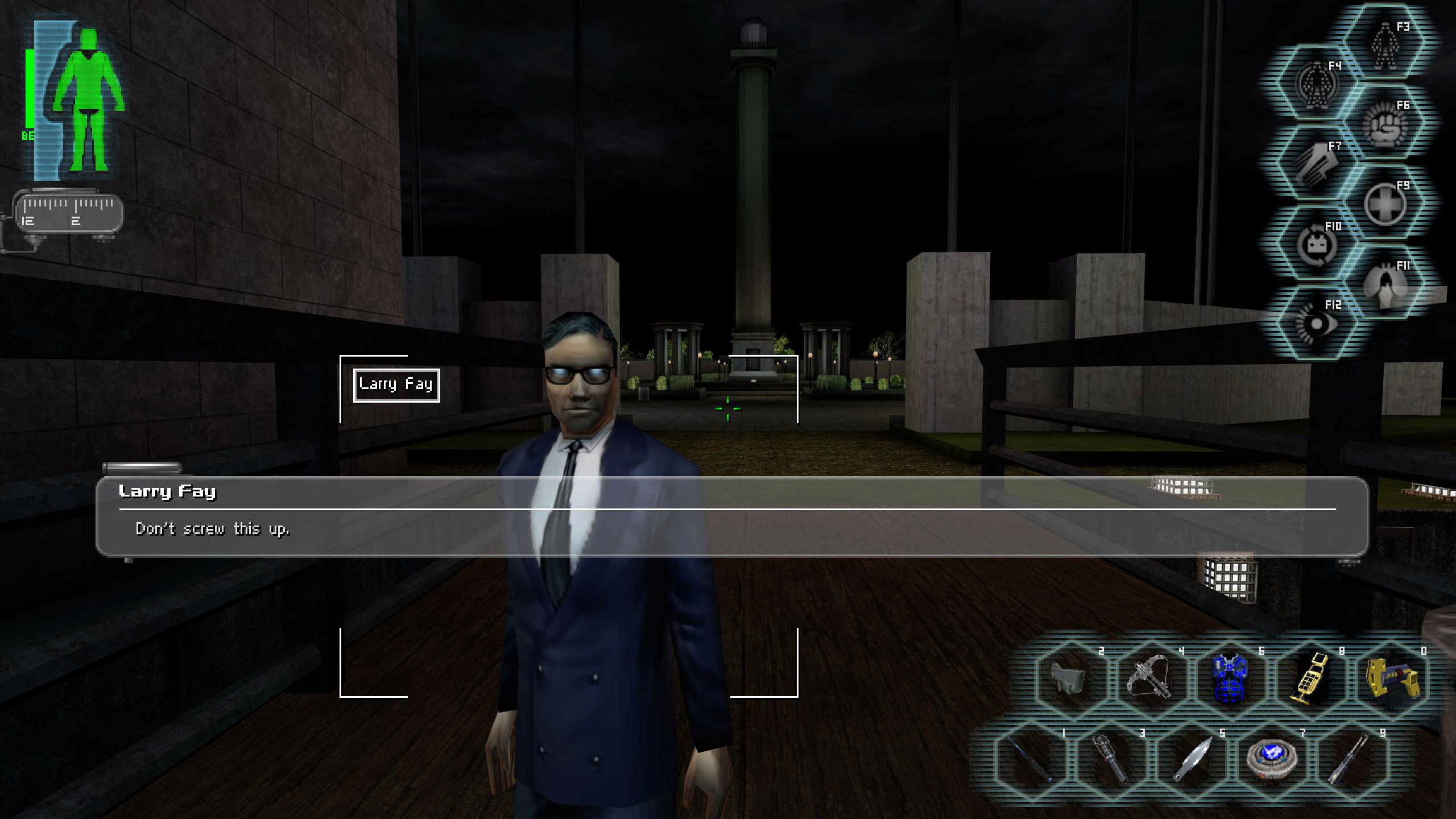 ---
* Over 22,222 downloads from May 28th 2013 to May 28th 2023
* The main campaign features a new musical score by RetroXor with 80+ tracks (over 2 hours of music). The Training and Epilogue DLCs feature music by Denis [KaMiKaZe] Melnik, Logan Felber and Elektronalin in addition to five new tracks from RetroXor.
* 2,500+ lines of dialogue (roughly four hours of audio)
* 8-15 hours of gameplay (includes DLC - estimates based on testers' playthrough times)
* Two new weapons: Paratrooper Rifle and XVA Assault Gun (w/ EMP ammo) in addition to a new Glock variant
- Exploration is essential! Treat the levels as mazes and prepare for back-tracking!
- Save often and use several savegame slots! This will hopefully save you a lot of time when it comes to handling certain odd issues.
- Encrypted datacubes: Remember, once you've hacked an encrypted datacube, you have to click on it again to make the datacube information window disappear.
- General rule on hacking: Keep in mind that you do not need this skill to advance the main plot itself. However, its general usefulness cannot be underestimated!
---
DISCLAIMER
Because of the millions of different hardware and software combinations possible with today's personal computers, under no circumstances including negligence shall FastGamerr or anyone else be held liable for any incidental, special, consequential or any other damages that may result from the use or inability to use this mod/add-on content.
---
Enormous thanks to everyone who had a part in making the mod - RetroXor and fender2k1 above anyone else - and to everyone who played it!
The original version of the mod (first released on May 28th 2013) was replaced with the Final Anniversary Update (1.7) on December 21st 2018.
And that's all, folks! It was a pleasure for me to make one last return to the best game ever made:
Deus Ex.
I wish you all the best. :]
- FastGamerr