After I released my previous Unity game in February, I decided to experiment with Clickteam fusion 2.5 to make my next project. After some time and developement I came up with Duel'em Dave- a 2D Western shooter game with 3 different levels in a partial point-and click style. That being said the full game is being released on July 3rd with a test build being released on June 26th.
---
Game Trailer-
---
Gallery-
Level 1- Start of Duel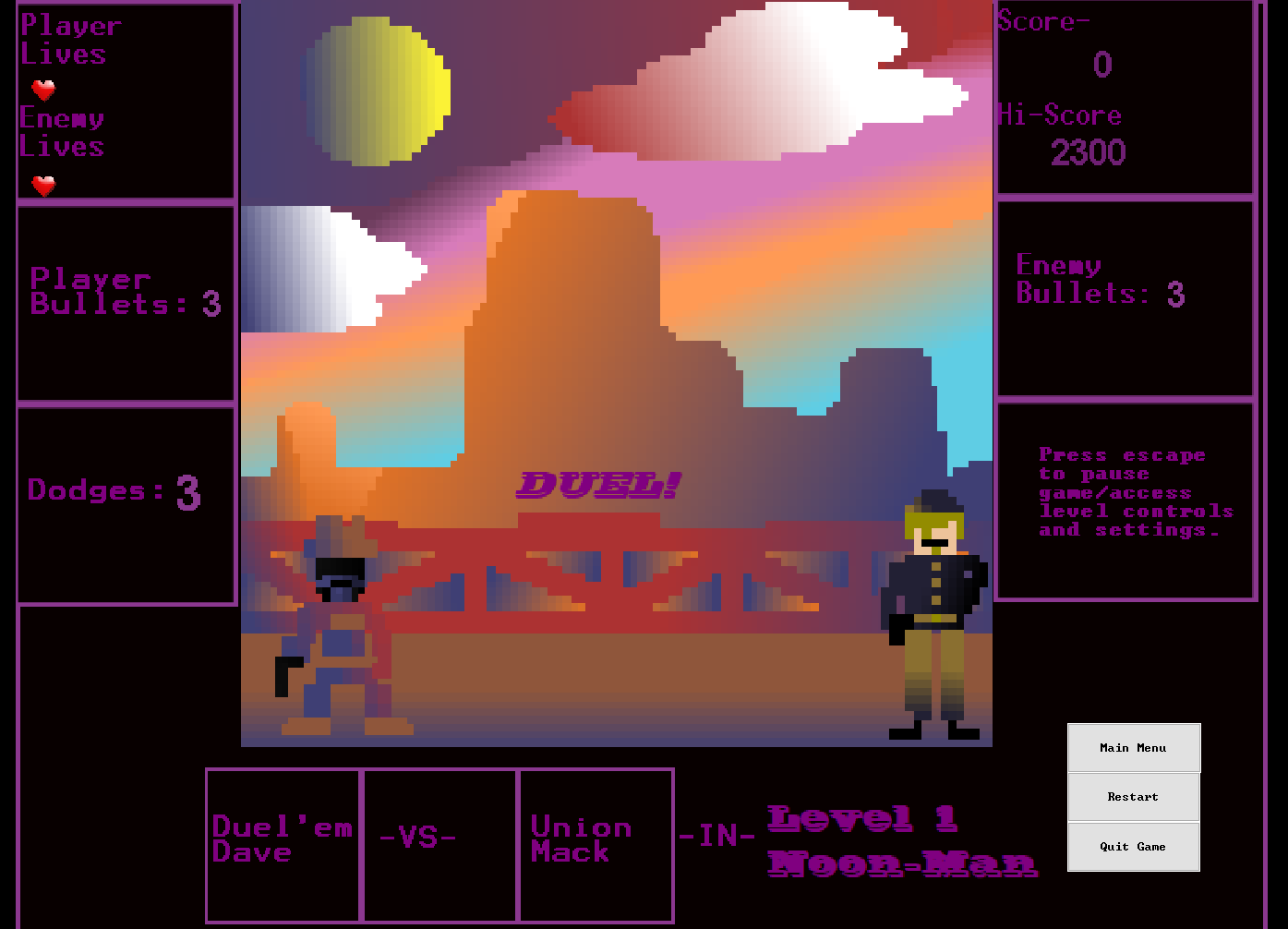 Level 1- Enemy shoots player
---
Level 2- Start of Duel
Level 2- Player prepares to dodge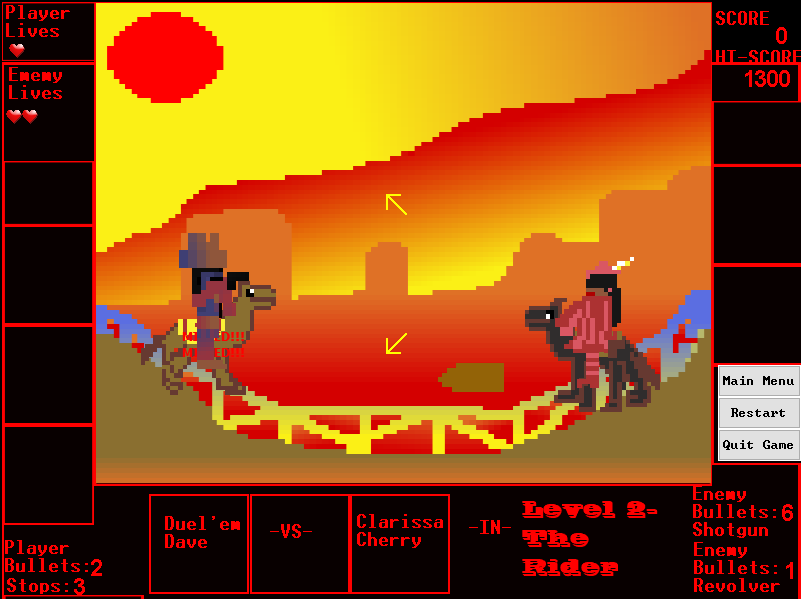 ---
Level 3- Start of Duel-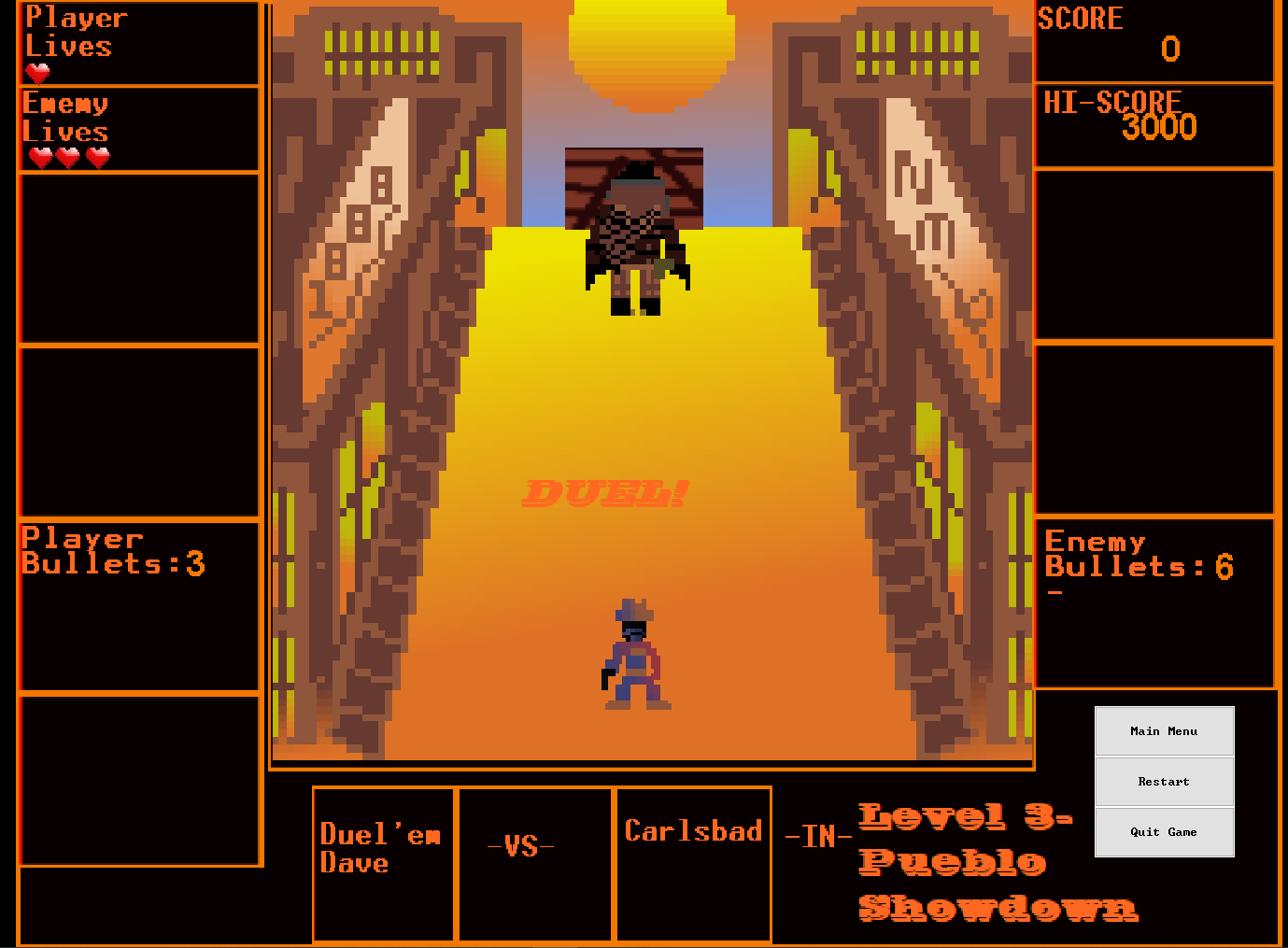 Level 3- Enemy aims at player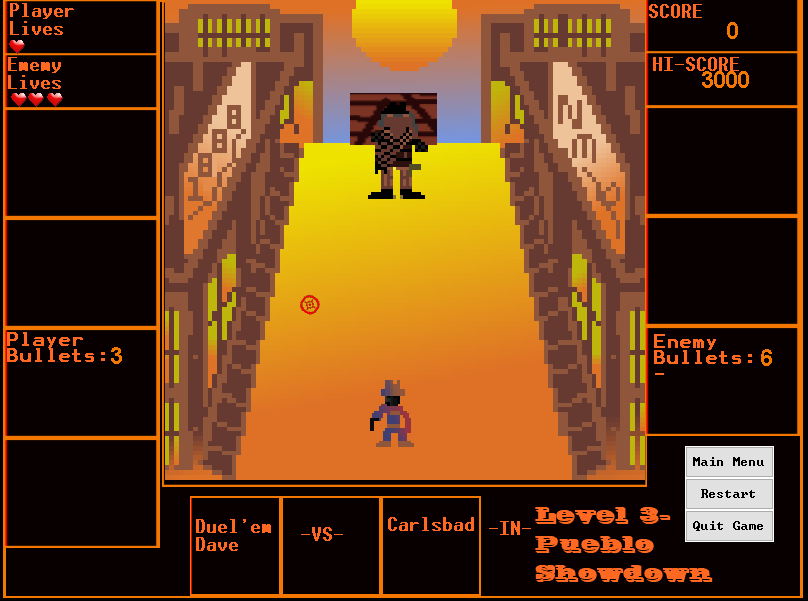 ---
Ending Poster- There are 3 endings!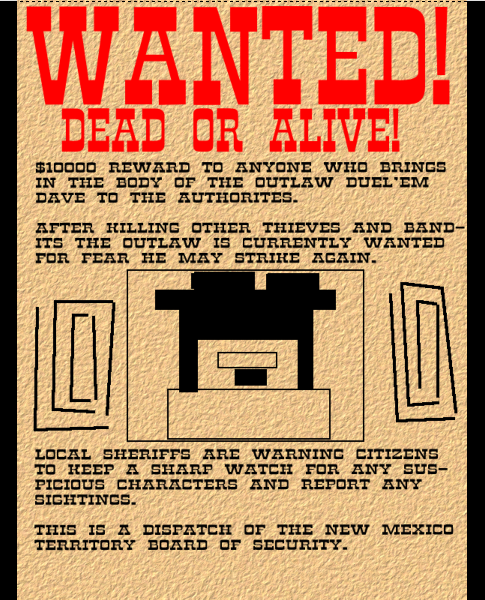 ---
Cover art-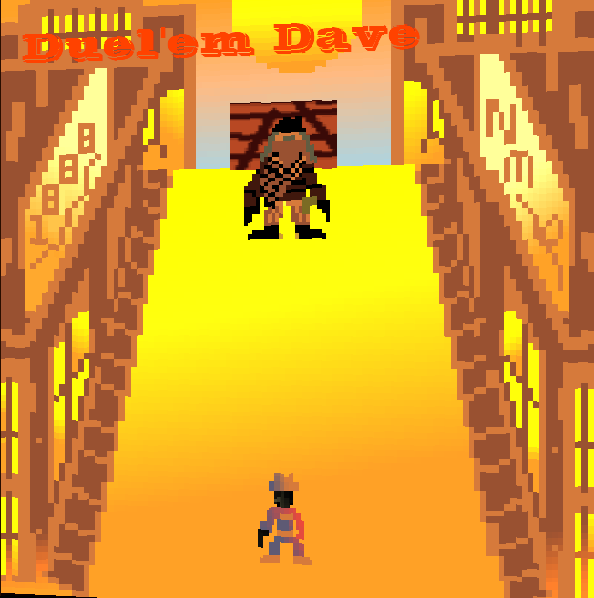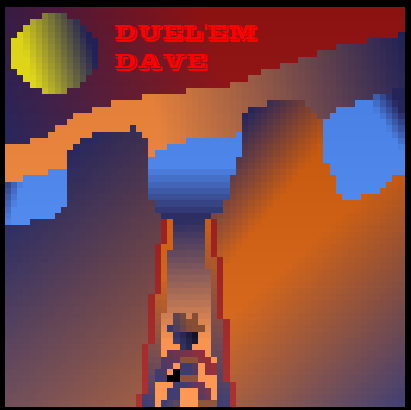 Enjoy!