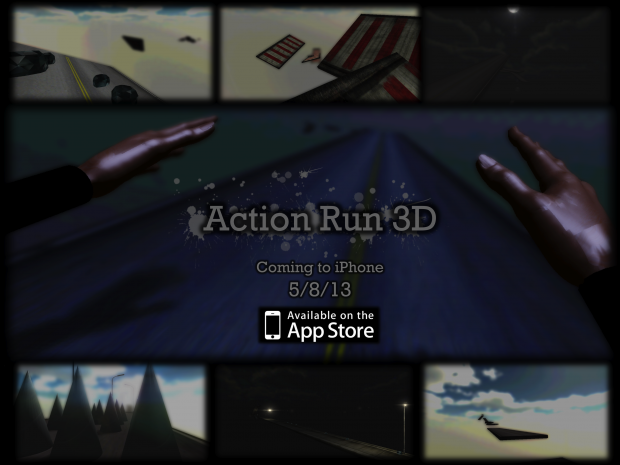 Action Run 3D, the first 3D running game on the app store in first person, will be available on iPhone and iPod Touch May 8th.
Get ready to run, jump, and roll your way through over 14 levels of platforming action and experience revolutionary first person running on your iPhone and iPod!
NOTE: iPad release is being delayed slightly and should be released a little bit later.
©2013 Long Run Productions LLC