So what can I say? When I started helping our with a private rebalance of a well known Soulstorm mod 17 months ago, I had no intention of ever developing my own mod. Fast forward to this Sunday (the 19th December 2021) and here we are, our first ModDB release. It really does feel slightly surreal!

Things really have snowballed over the last year. Since v1.00 was released at the beginning of the year, the team has continued to grow and grow and we are getting to the point now where really anything in possible. There are certainly a few more job roles I'd like to see filled over the next few months (2D artist and sound editor in particular) but even now, I never thought we'd have a dev team nearly a dozen strong.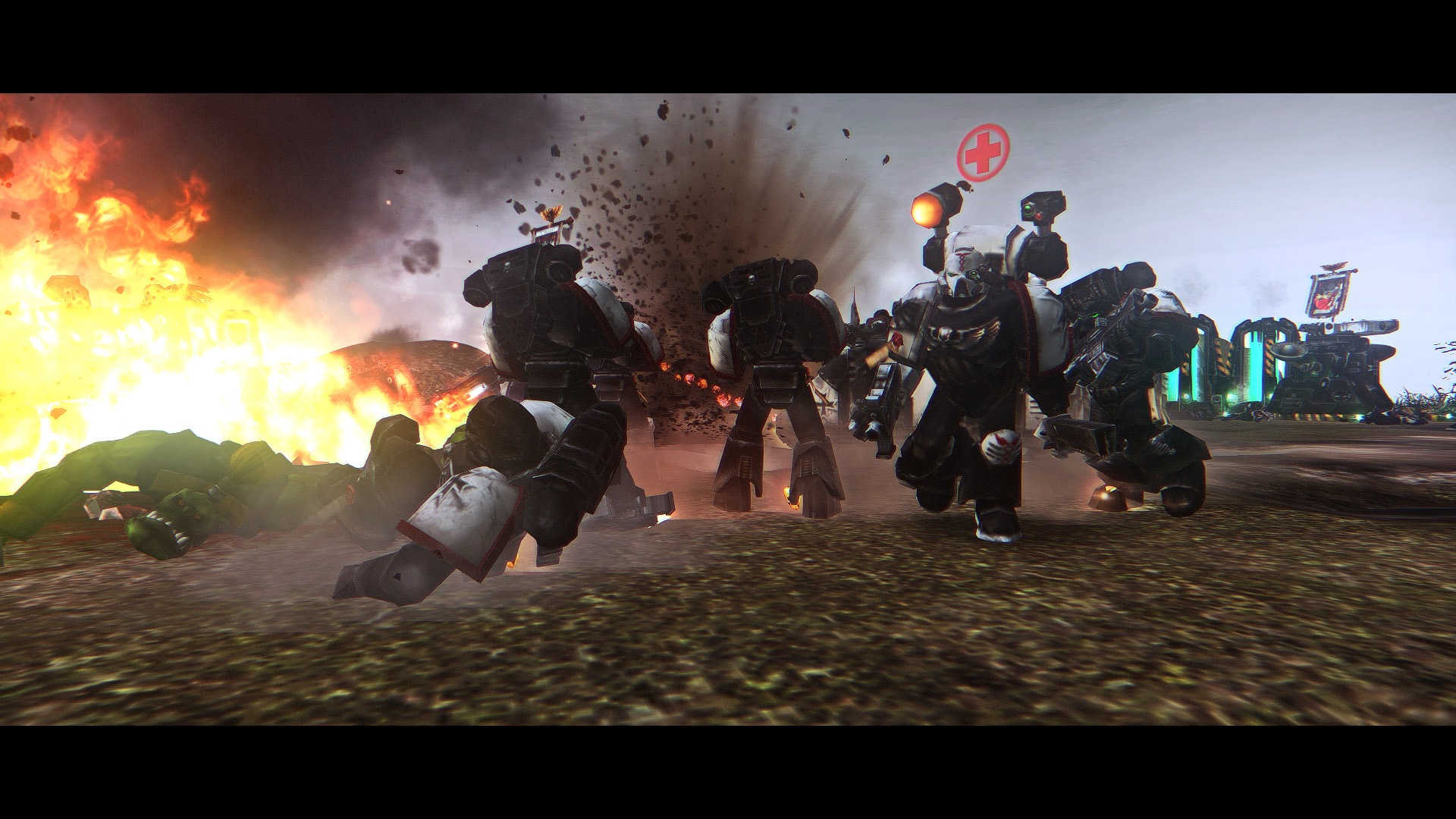 (Screenshot by Hanma jr.)
So what have we been up to since the last update? We knew we were close to having v2.00 ready but we really wanted to make sure that our first public release was as bug free and as polished as possible. To achieve this we decided to expand our usual test team to include the whole of the Crucible server. We started releasing the test builds publicly so that people could get playing with the new units and also start bug hunting.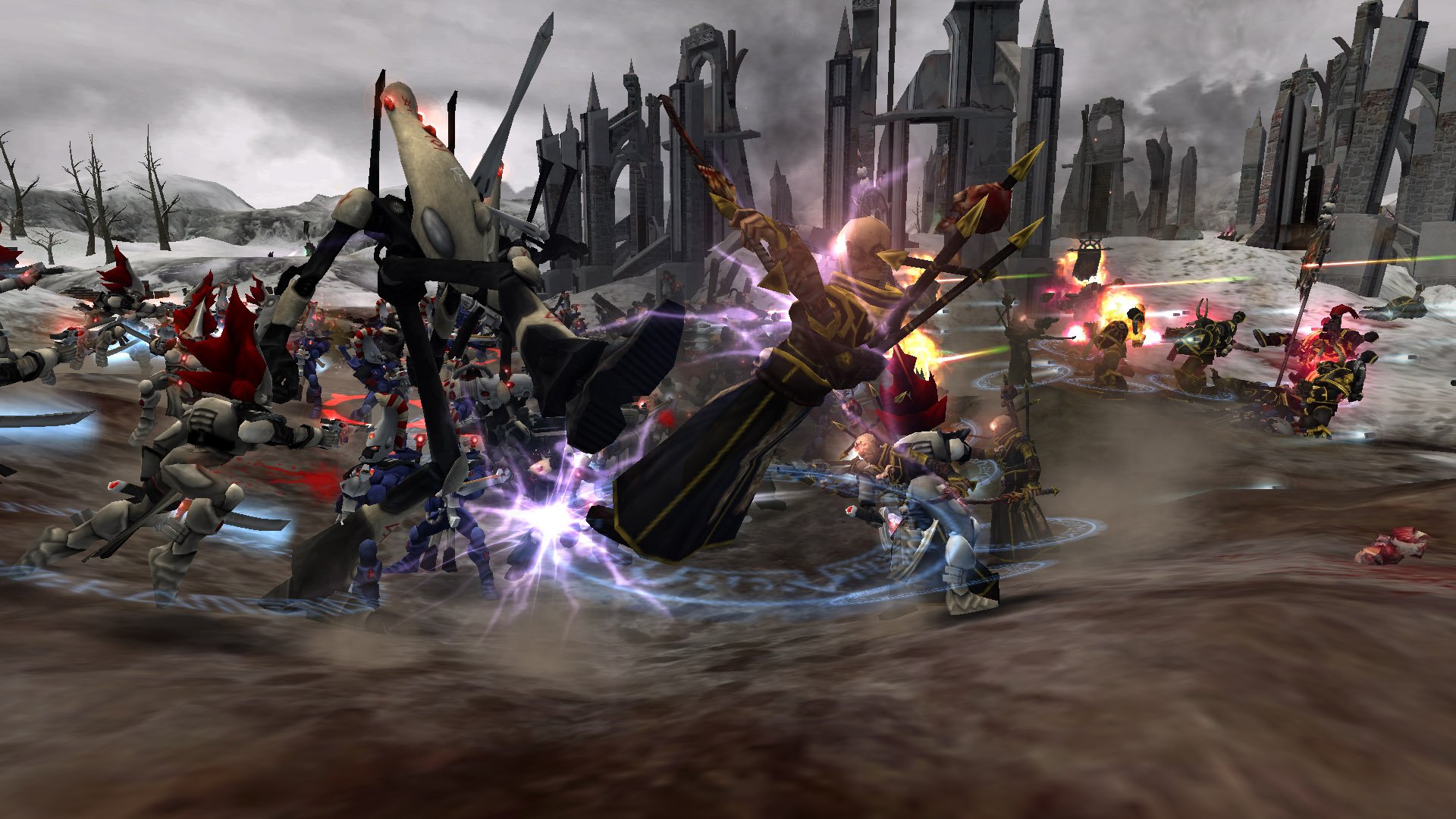 (Screenshot by Hanma jr.)

So after the feedback started rolling in, a few unexpected issues arose. The main one was regarding SCAR Win Conditions. I'd managed to break a few when clearing up many of the unnecessary files. So this started the full win condition rework. Firstly they were all fixed. But then we decided to start renaming, categorising, ordering and reworking the balance and effects of them.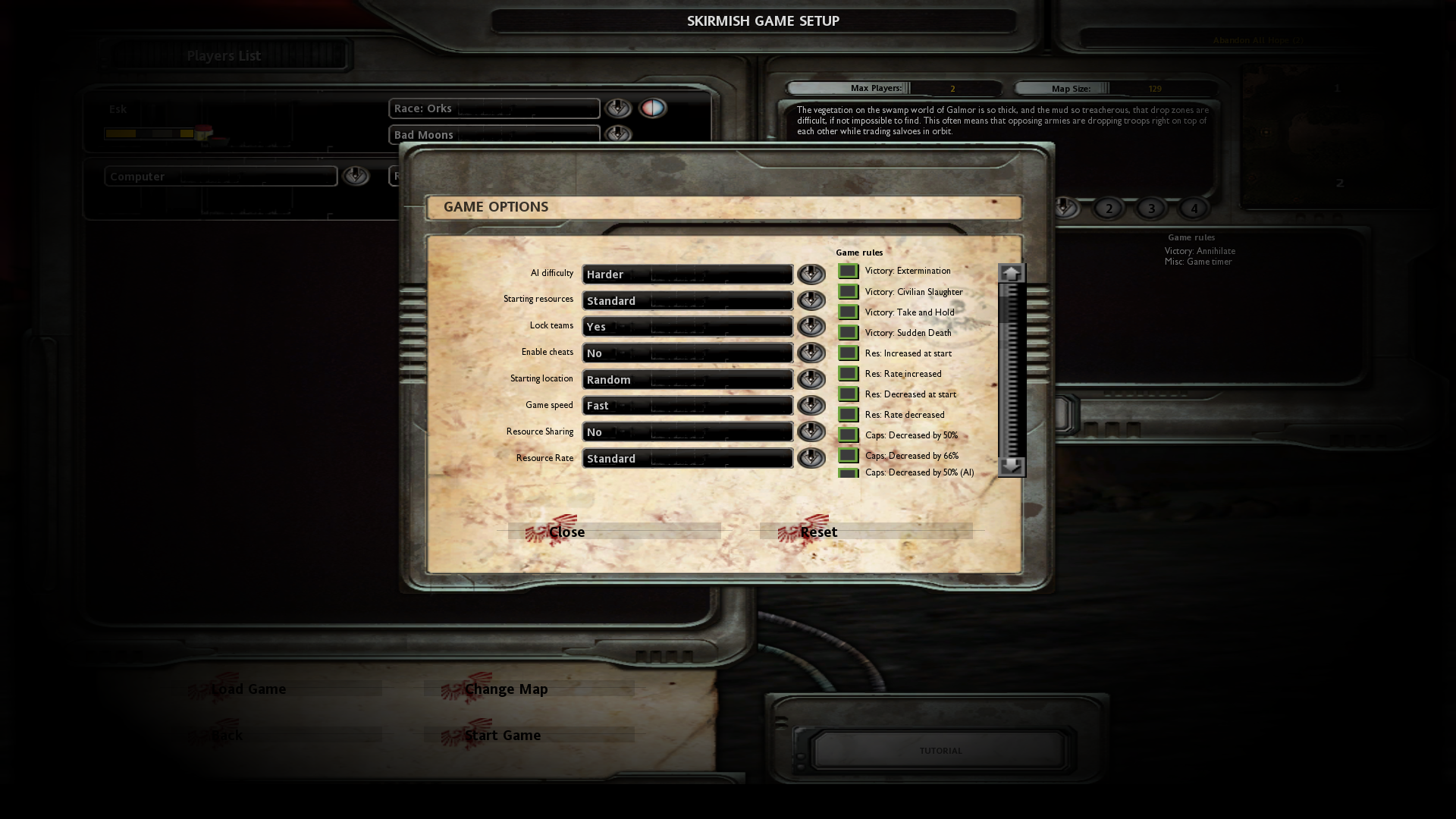 This should lead to a much more pleasant time before game. The old system was a MESS. In particular the "Aid" Win Conditions have all been reworked and balanced. If you want a slightly more exciting early game, choose any combination of;
* Builders (2x builders)
* Cappers (2x basic capping units)
* Elites (3x early game infantry squads for the average race)
* Heavy Support (1x tank & 1x heavy infantry squad)
* Hero (your basic hero)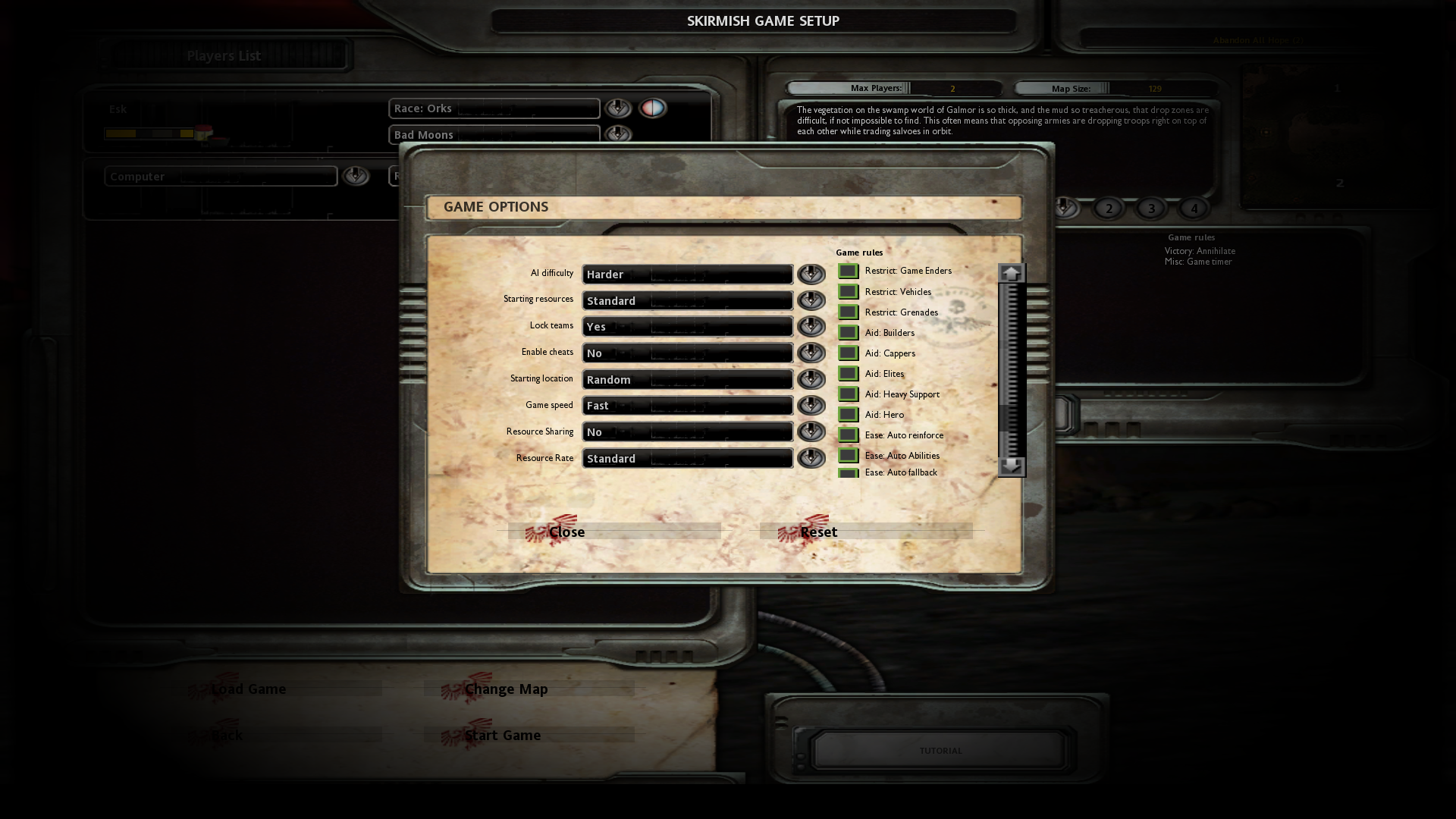 We'll keep an eye on the balance of these but they should be fantastic fun to play with. Here is an example of Imperial Guard with all the Aid win conditions selected.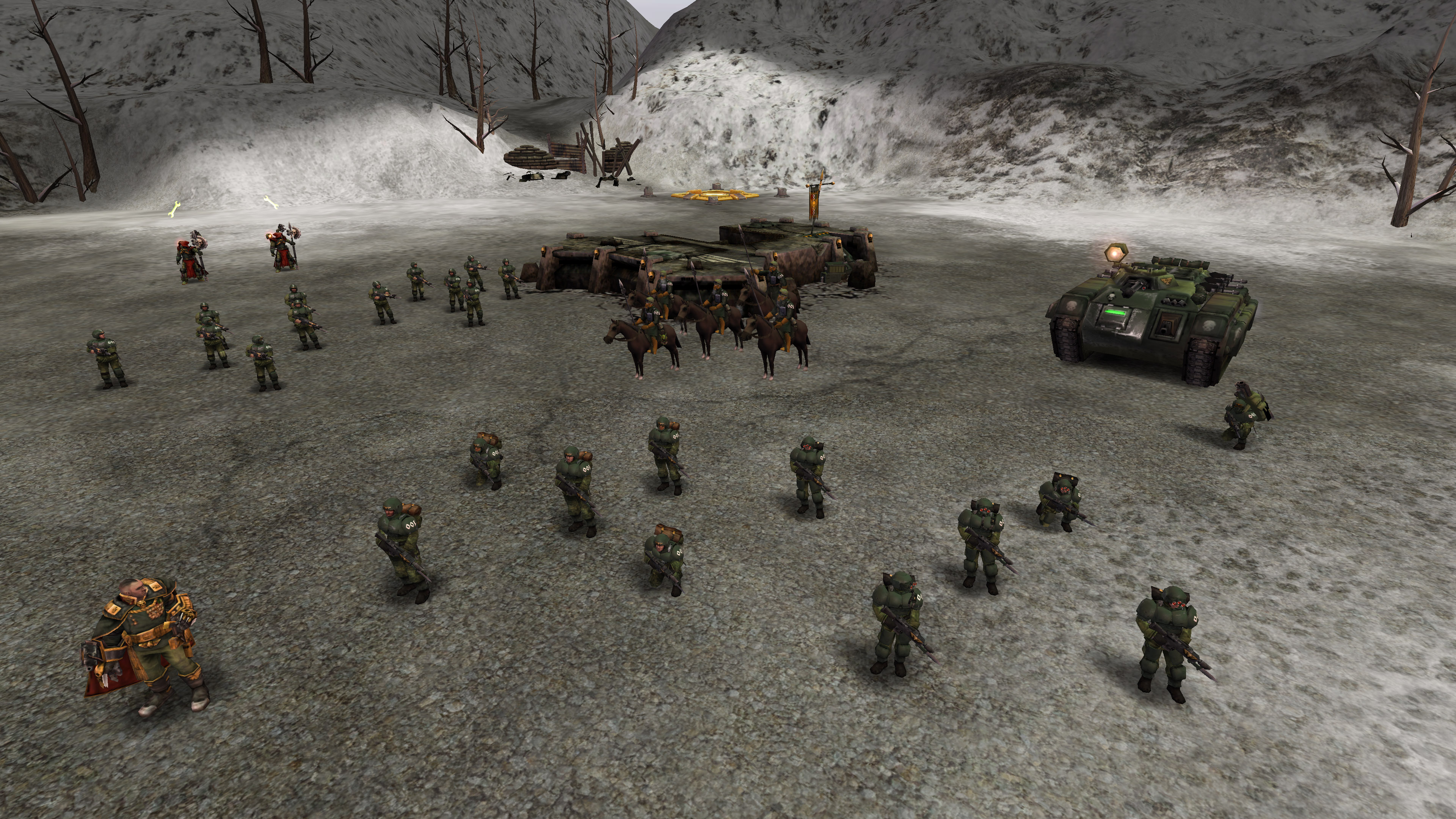 Apart from a complete rebuild of the Win Conditions, we have also spent some time improving the stability of several of the race's AI, fixed a multitude of graphical errors and description errors. We've also started reworking the music and started the process of removing a lot of the unused files (a process that won't be fully done until the v3.00 release). We've also been adding a lot of new voice lines to the game and refreshing a lot of the older models. I'm certainly not saying we have a graphically perfect game, but we are a lot closer than we were!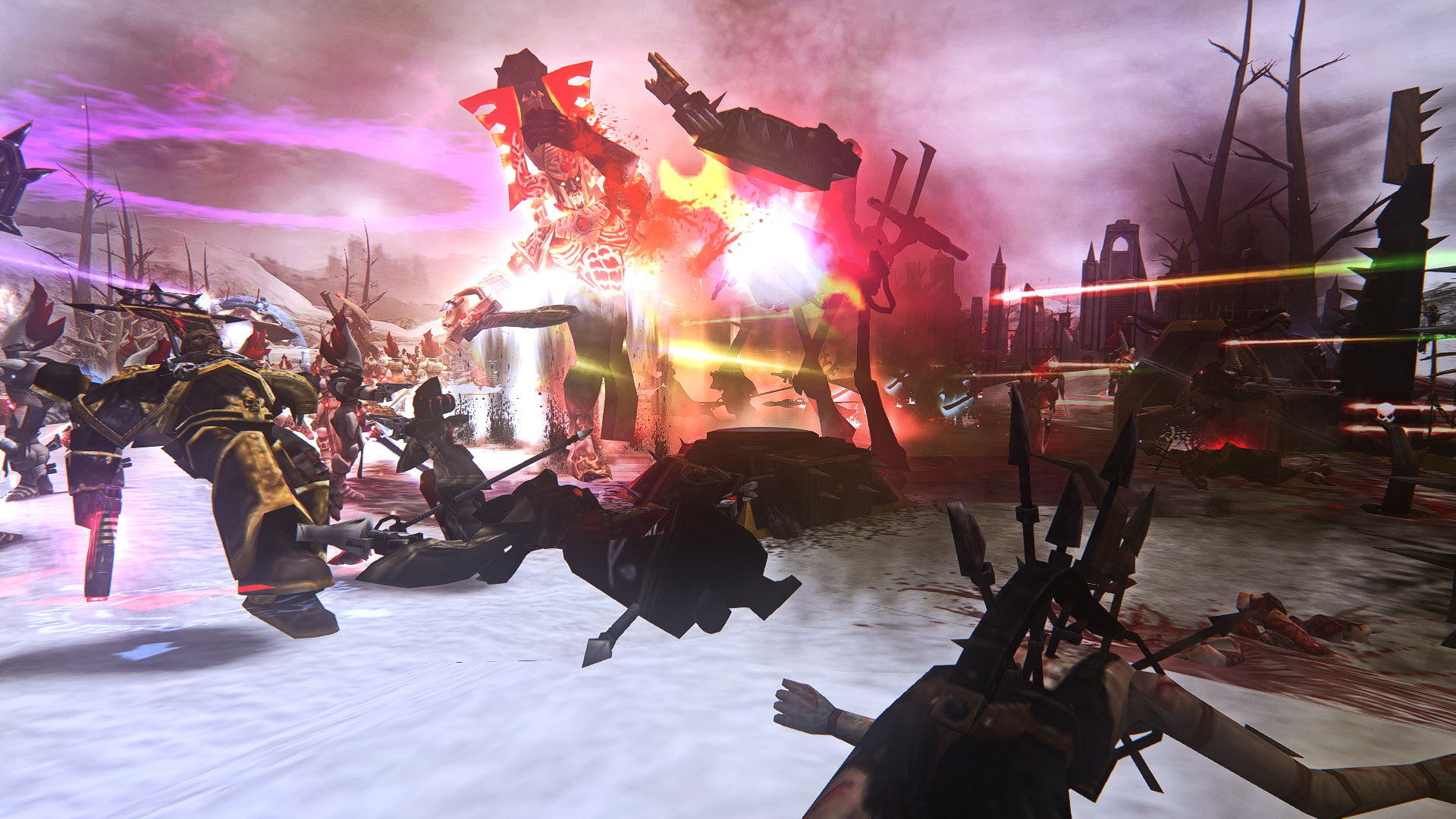 (Screenshot by Hanma jr.)
So finally I just wanted to say the hugest of thank yous to the Crucible Dev team; olegkuv, Kekoulis, BranBran, TheClinkingMan & Shortblake. And huge thanks also, just as much, to our other contributors; Zeski, Corncobman, ATDamocles and The Unification Team. And finally to everyone at our Discord for the patience and their hard work with testing. See you all on Sunday!!!