Hello everyone.
I would like to announce the release date for Stargazer program which is set for 23rd of May 2018.
Currently its set to release on Windows, but future support of Mac and Linux is possible.
Stargazer program is a quick pvp shoot em up.
[- Dueling Action -]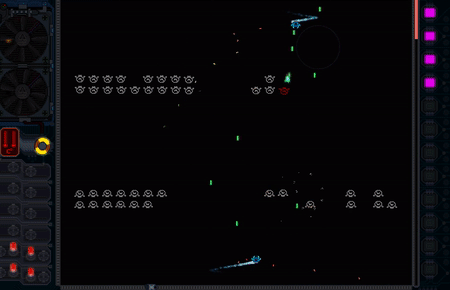 Dueling is the meat of the game, select your opponent weather a human or an AI and engage them in a map. Most of the time you will have to clear the boss and the surrounding minions to get to your eager opponent, but on some maps you may find that a challenge on its own.
Strategy starts early, you must balance the remaining enemies and their danger to your opponent and your own experience bar. Will you trade your cover for a chance at a sneak attack?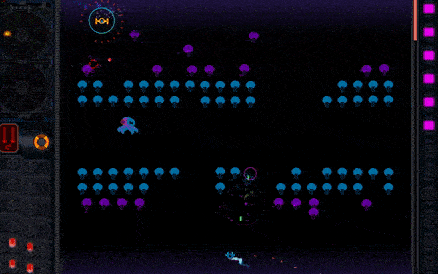 [- Launch features -]
- Multiplayer both local and network ( both with and without steam matchmaking service )
- Controller support.
- 12 levels with their own play-style and narrative.
- 3 different shuttles
- 3 different campaigns
- Embedded UI style
[- New Features -]
Since I have last updated my IndieDB page I have responded to some of the feedback provided to me by beta testers.
I noticed that many players played the game only in one way and that's mainly the campaign. To spice things up I decided to add a quick menu for selecting your play mode.
The campaign is filled with many styles of gameplay, you can play Stargazer program either alone, against an AI or against a friend. This was hard to access before as you would have to join the lobby and then modify it there which wasn't very intuitive when compared to the rest of the UI style.
Here are some of the new options: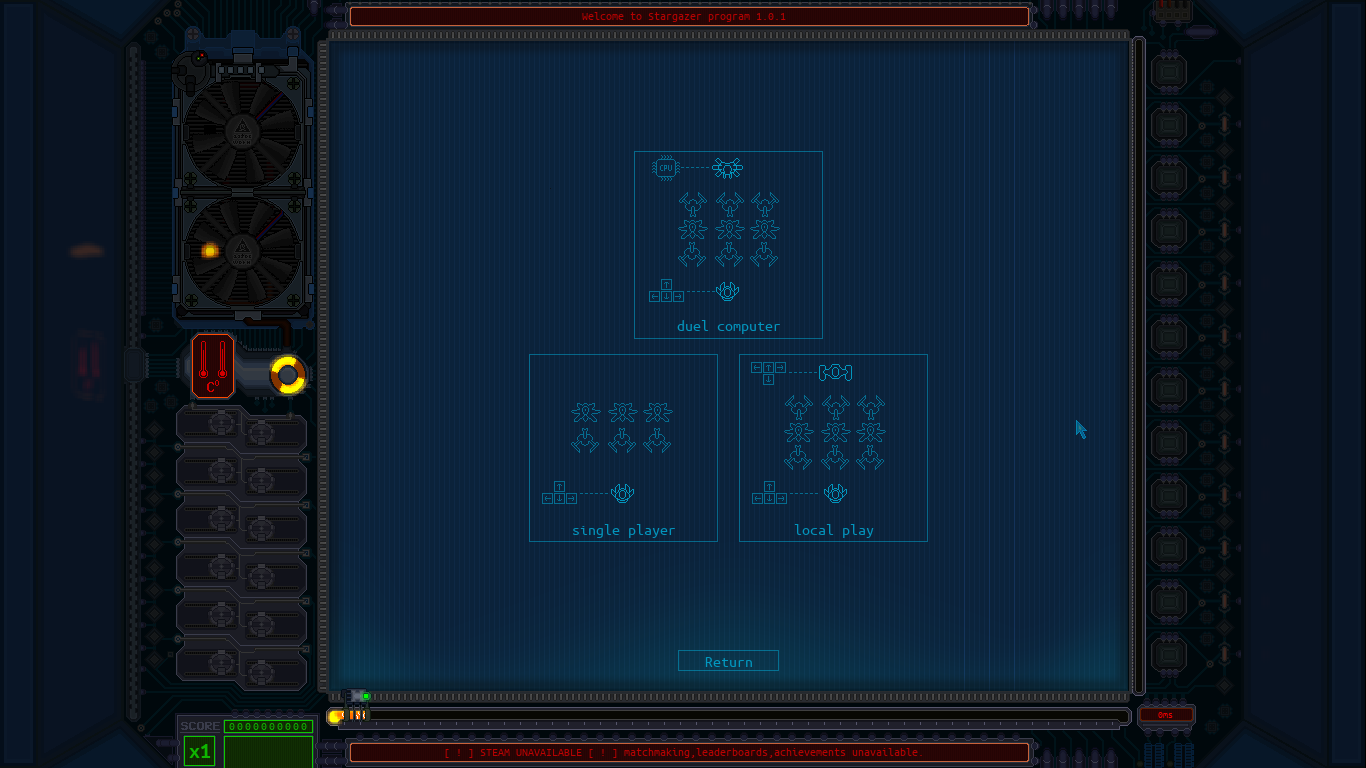 And this leads to multiple lobby set ups, here is just one of them: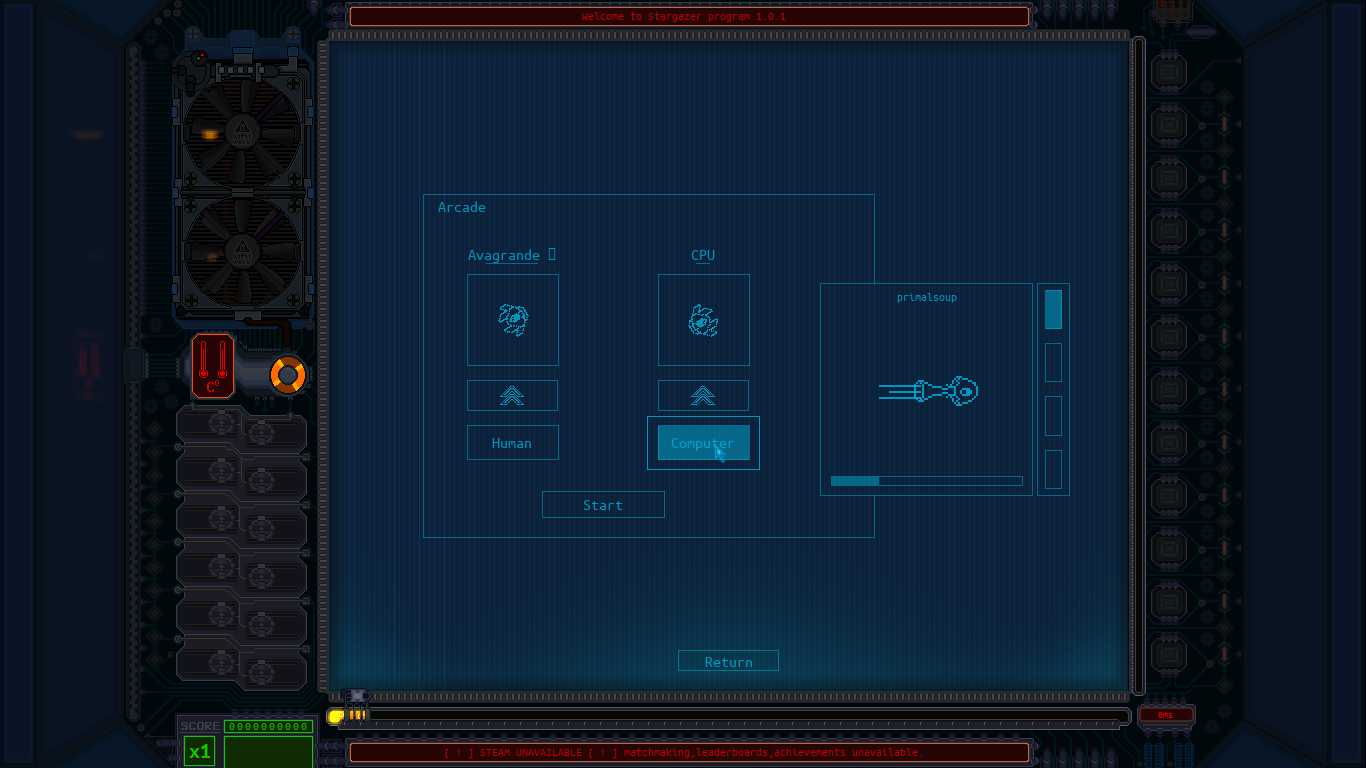 [- Compatibility -]
As someone who used to be stuck with a netbook I understand that there are many other players on low-end hardware and on strange resolutions as such Stargazer program supports both 16:9 and 4:3 ratios without substantial quality loss. Instead the bars on the side are added for the 16:9 ratio with some additional cool effects.
The game itself doesn't take much space going at just about 80mbs and can be quickly downloaded saving you both time and space. The networking however is much more demanding, although best efforts are made to make networking as smooth as possible and as fun as possible on some low end machines or over long distances it might not work as smoothly.
If that is the case for you, you could always have your friends come over and you could have them grab a controller while they are at it! With a shared screen you can play the game without halving your point of view.
[- Afterword -]
The best way I can describe Stargazer program is like a very sweet chocolate cake. Having too much of it at the same time can be nauseating but all good things must be consumed in small bite-sized chunks.
After clocking more than 36 hours of testing time of just the final build and about 1 year of development I can say that this game is not to be taken all in at one time. With no unlocks and no grinding required it can be too much fun packed tighter than tuna in a can.
Once its out I hope you can enjoy the game both alone and with your friends, as much as I have enjoyed both testing it and developing it.
See you soon.