In 1993 somewhere after Dune II before Warcraft or Command & Conquer Daniel Cook was pixeling art for an unreleased real-time strategy game called Hard Vacuum. It was never finished and therefore he released a rough game concept and all the sprites in 2005 to the internet. They have been available for over 15 years and prominently used in game development tutorials and can even be found on commercial titles due to their permissive licensing.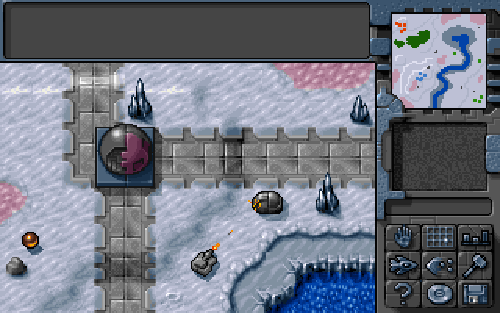 An original concept art of the classic Hard Vacuum game that was never released.
So open content sprites, but a missing game engine. Conveniently enough OpenRA, a reimagination of classic Westwood Studios real-time strategy games, exists, and it puts a lot of emphasis on making own mods. Recently file format support for the web standard .png was introduced, so there was no need to convert data into obscure 90s proprietary formats. We used tools like GrafX2, GIMP and Aseprite to convert and edit the sprites.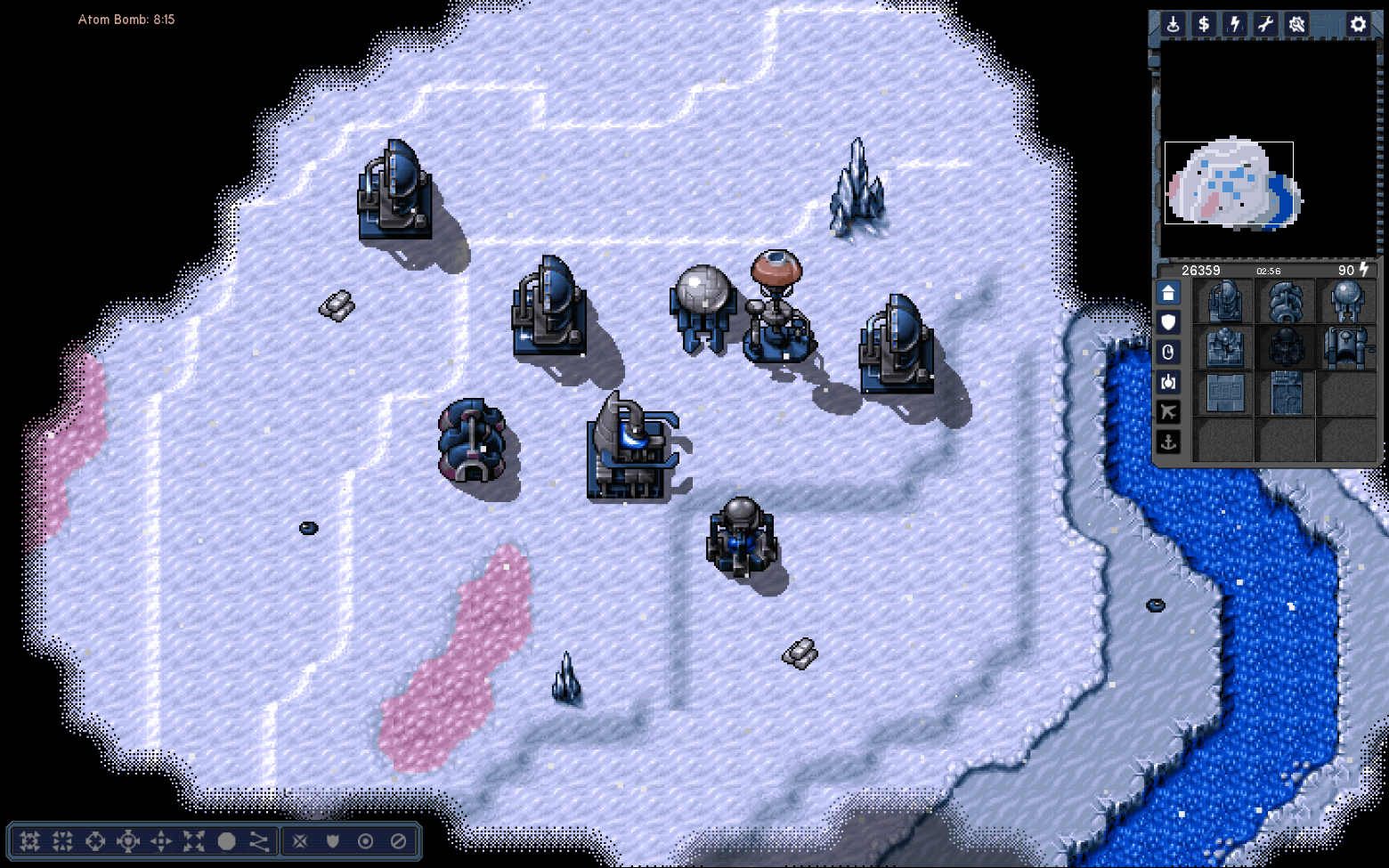 Our take on it featuring a fully functional modernized UI. Do you recognize the map?
What started as a Christmas project quickly grew because the asset pack was surprisingly complete. One large tileset allows for crafting nice maps. The number of vehicles made us split them in half and design two factions.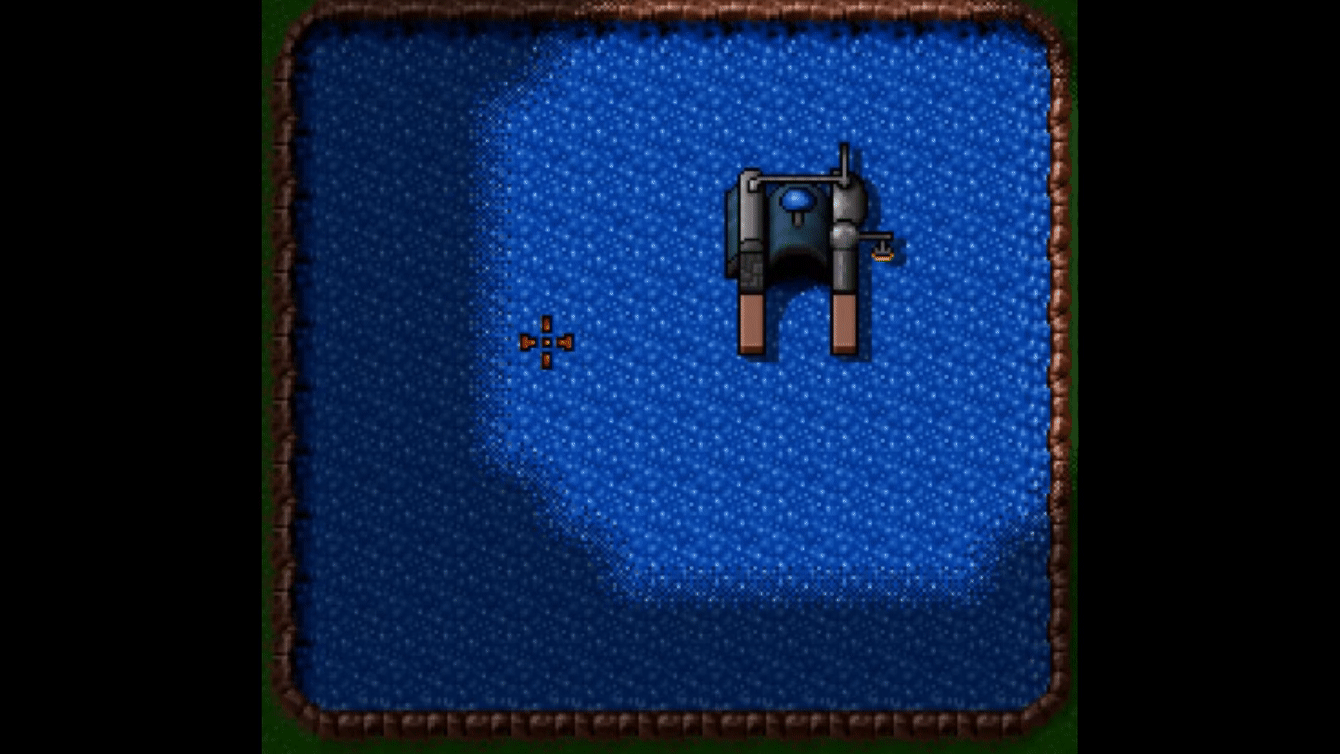 What do you do if your artwork contains boats, but no shipyard: you make one.
The art style from the artists behind classics like Tyrian is certainly interesting to work with. Dzierzan joined the team and pixeled sometimes voxeled what we felt was missing. We also harvested from Iron Plague which has a matching art style.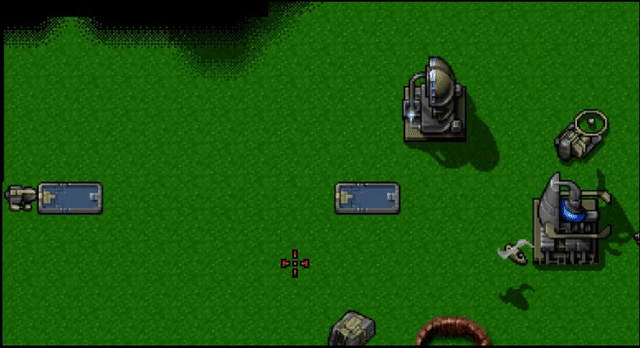 Meet the Televator: your local vehicle beaming device.
Graion Dilach (a C&C modding veteran) also got attracted. He contributed details to the artwork and gameplay elements from known working recipes developed over the years.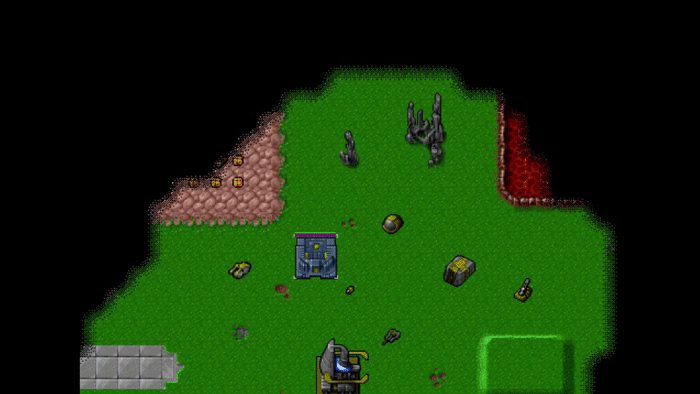 Blue alert! Shields up!
The original design documents of Hard Vacuum were not available and only loosely summarized in the original blog post so we took matters in our own hands. This game certainly took a lot of inspiration from Command & Conquer, Starcraft, Grey Goo, KKND and Dune, but mixes things up a bit so it should have been a smash hit when released in the mid 90s.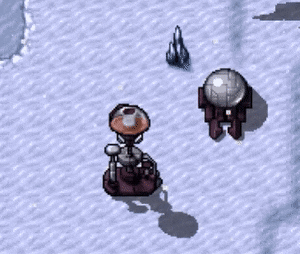 That transporter is taking a detour but look: weather effects!
The game is available on GitHub with the complete game rules and source code for anyone to study. It is also available on itch and if you use the itch app you will always stay up-to-date as release cycles tend to be short.
You will notice that there is some kind of warning or disclaimer at startup. While we think the game is stable (as it based on a stable engine and we released many playtest versions in the last year) you will notice it is still somewhat incomplete. There is just one tutorial mission and only a handful of maps for skirmish. Please bear in mind that we are a small team and this will hopefully not be the final result.