Team play is here and it's going to knock your socks off! Get your friends together and go 2 vs 2, 3 vs 1, or even 2 vs 1 vs 1. We've had a fierce Force Of Habit versus Clockwork Cuckoo showdown here in the studio. (Can you guess who won most often?) How will your own rivalries play out?

A GIF to celebrate the new team play features, by Tom.
We've implemented lots of things behind the scenes like a first pass of the advanced modifiers screen. We're able to toggle things like Friendly Fire and change Ammo and save custom game modes on the fly. (We've had to temporarily remove Bully mode for this release). We'll be letting you have access to this very soon! We're excited.
Here are some behind-the-scenes pictures of things in the pipeline: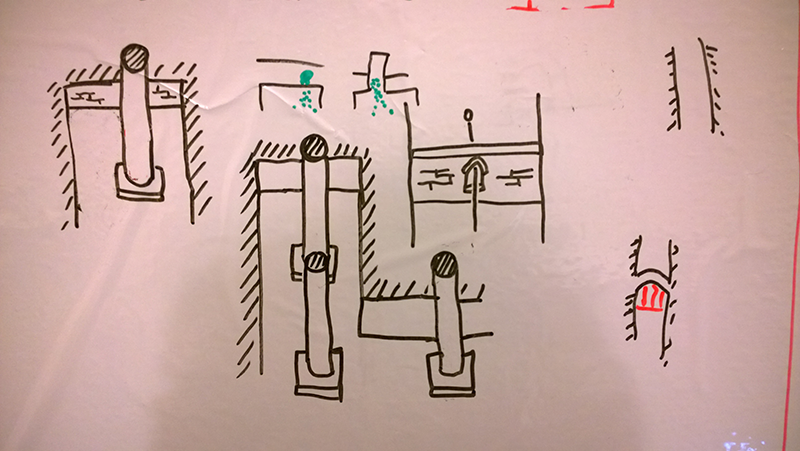 Pillars for a new arena in the works.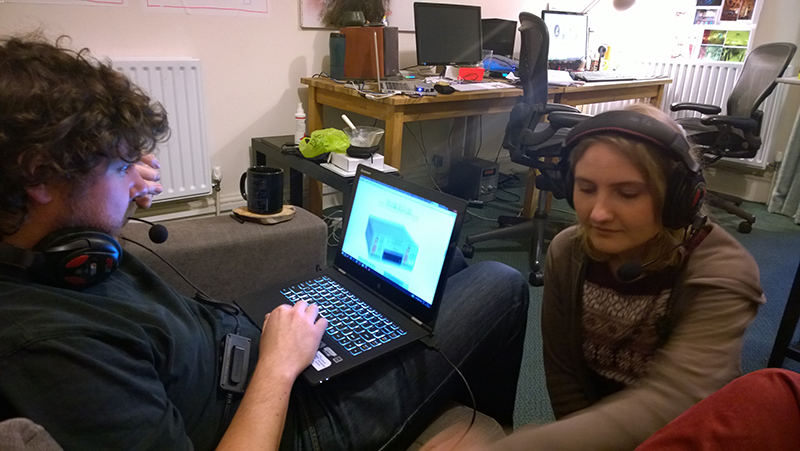 Nick and Sophie testing out headsets.
As always, let us know what you think of the new features, and shout if you see any bugs. Follow us on Twitter, IndieDB and Facebook, and if you want us to bleed into your reality a little bit more then we have individual Twitter accounts too. Most importantly though, have fun!
- Ashley
P.S. Who would like to see an early demo build uploaded here?

Full Changelog:

3rd November - 14th November

New Features:
TEAM PLAY! Get your 2v2 and 3v1 and 2v1v1 on.
Simply stand on the same rug on the Character Select screen!
Bug Fixes:
You can now recharge bullets again in Trick Shot mode.
Code:
Implemented 3 player teams. (e.g. 3 vs 1).
Integrated team play features into the Character Select screen.
Implemented first pass of advanced modifiers screen.
Added (currently hidden) Friendly Fire modifier.
Updated the summary screen to show "team name" of the winners (if playing a team game, of course).
Art & Animation:
Base hat graphics for team play features. It'll look a bit more like THIS when it's finished.
Started on the Crypt tileset.
Researched particle system editing tools.
Created some flamin' hot fire animations for the Crypt.
Design:
Upfront design work for the Crypt arena.
Types of level layouts concepted and planned (using Tiled).
Figured out gameplay dynamics and arena objects.
Figured out a cool & illustrative lighting style.
Misc:
Nick tidied up the cupboard.
Ashley moved into the other room for a short while.
Set up and installed local network drive that syncs to the cloud so we can work seemlessly without the internet (at least we hope).
Printed and stuck up mood boards on the walls for the Crypt arena.
Cross-posted previous blog post all over the interwebs.
Posted to Vine about Friendly Fire modifier.
Set up a system for recording four player gameplay of the game with each playing on their own mic.