Hello, hello and hello! This week we were thinking of just releasing a small bugfix update with no new features, but that wouldn't be very fun would it? So here we are, we're releasing the game's first sort-of enemy Nana Ricketts into The Wonky Wagon!
Keeping the devlog post fairly small this week. Give the update a try (if you've pre-ordered) and let us know what you think here on IndieDB, or on Twitter or Facebook! Be sure to check out the oscilliating game speed we released last week too. :)
- Ashley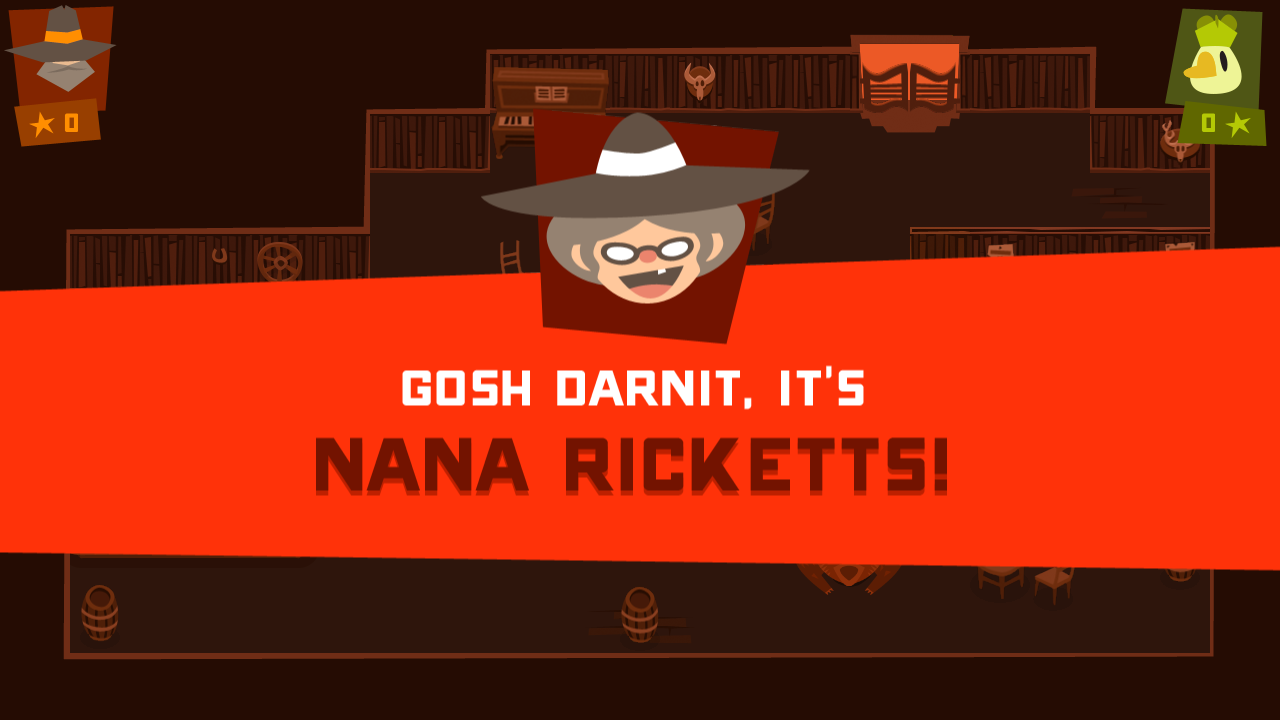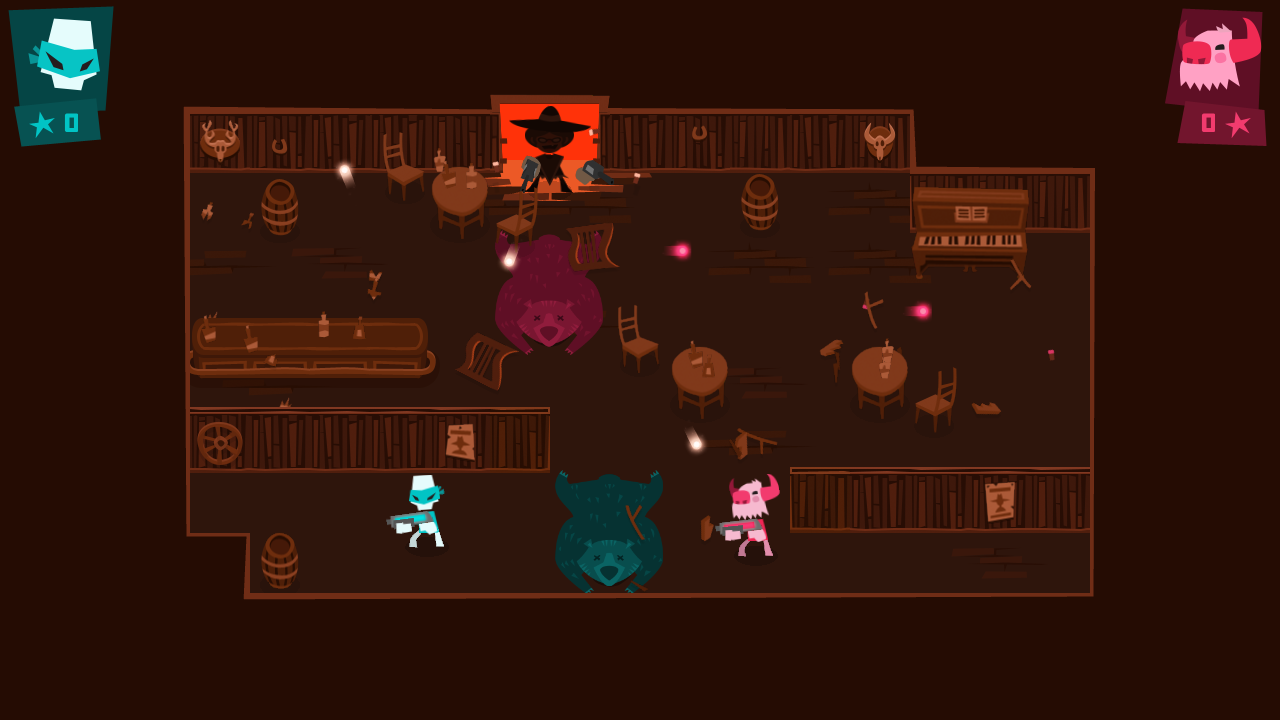 Full changelog:

20th October - 31st October

New Features:
Nana Ricketts arrives at The Wonky Wagon!
Heads are now randomised in the Character Select screen.
Bug Fixes:
Old Man Ricketts "magic tooth" animation bug fixed.
Players are no longer sometimes put on the wrong rugs in Standoff mode.
Avatar box names stopped working and now they work again. (Thanks Stumpt for the bug report!)
Bullets no longer get stuck in walls at 200% (we hope).
Player gibs no longer spawn outside of the walls (again, we hope)!
Player shadows now render on-top of fallen paintings in Timmy's Bedroom.
Fixed bug where character heads didn't respawn in character select if they weren't in the right place (e.g. Chud wouldn't respawn if he was in slot 2).
End round stars/score display now shows the correct score in the event of a draw.
Art:
Nana Ricketts - door silhouette
Nana Ricketts - fallen back on the floor.
Nana Ricketts - floor lighting
Nana Ricketts - dual pistols at different angles.
Nana Ricketts - intro overlay.
Updated Old Man Rickett's avatar face for about 4 different places. His face is skinnier now, don't you know?
Animation:
Nana Ricketts - entrance animation.
Nana Ricketts - shoot, kill and exit animations.
Audio:
Voice recording session for Nana Ricketts. Check out this Vine.
Nana Ricketts entrance sound.
Nana Ricketts death sound.
Code:
Added "expo mode" checkbox to debug menu. No interaction within two minutes quits to splash screen.
Added "watched variables" to debug menu. This is super useful.
Refactored build system for Windows & Mac.
Downloaded FMOD & FMOD Studio libraries for Windows and Mac and integrated them into the project.
Started implementing FMOD "sound banks".
Character Select screen now cannot go "back" unless everyone has their head off.
Character Select screen now cannot go "forward" if someone has a head on but is not on a rug.
Started new modifier menu controls from last week (no visuals).
Nana Ricketts - gun aiming / arms ellipse.
Nana Ricketts - guns flashing when she shoots.
Nana Ricketts - shell casings fly out on both sides.
Nana Ricketts - animations implemented.
Nana Ricketts - spawn behaviour (global timer, only with certain modes/modifiers).
Nana Ricketts - only spawns once per game if she dies.
Misc: