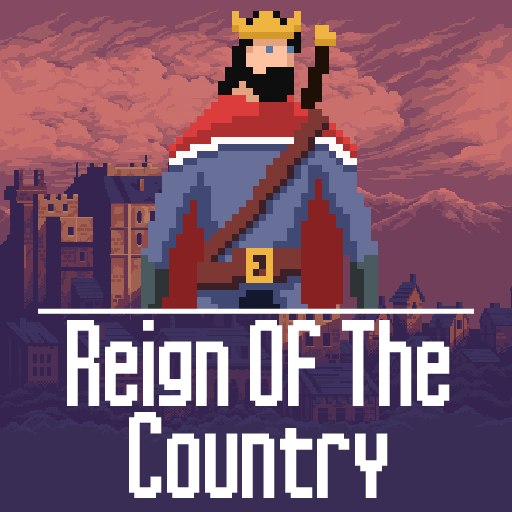 Reign Of The Country
Become a king and maintain your dominance!
Deal with an endless and random stream of requests from different classes of the population, peasants. Try to balance and maintain a good attitude towards you from the army, the oligarchy and the common people. Also, do not forget about yourself and keep the reserve of strength in the norm. Always remember that each of your choices has its own consequences, because of each decision, the attitude of the classes towards you changes.
Each day of your reign will be unforgettable, the main thing is, do not forget about the well-balancedness of your decisions and carefully think about how your choice will affect the attitude towards you. Reign for as long as possible and enjoy!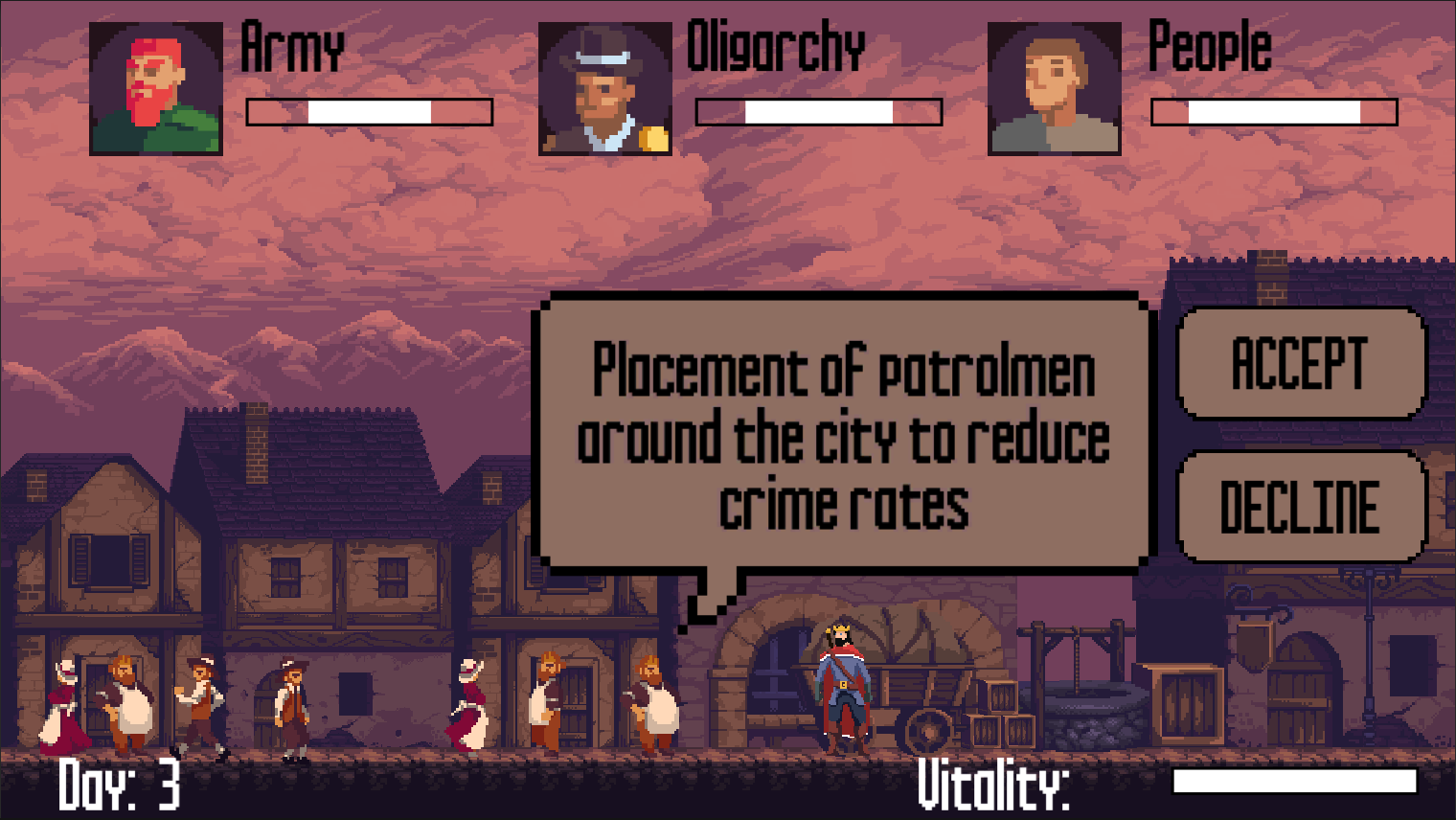 Our social networks:
Twitter: Twitter.com
Facebook: Facebook.com
Instagram: Instagram.com
Youtube: Youtube.com