We've been working feverishly to make major improvements and have just launched our version 0.4 on Steam! You can check out the many new features, including improved graphical fidelity, a redesigned art style and tons of gameplay improvements.
Acceptance into Boston FIG!
Reflections has been officially accepted into the Boston Festival of Indie Games! The game will be displaying in Boston on September 12th, and we're working hard to have new content to show for the event.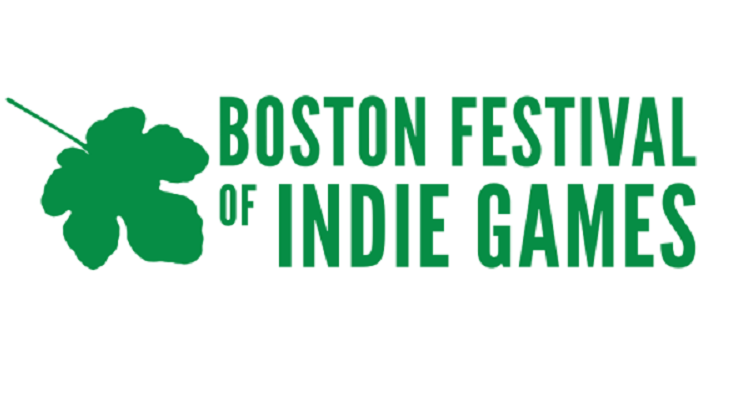 Festivals are a big part of us getting the word out about the game. As a small team, we submit to numerous events and getting accepted into them has been a huge boost. Reflections showed as part of the MIX events at GDC and SXSW. We are very honored to have been included in another event and look forward to meeting all the devs in Boston!
Redesigned The Art of Reflections
Reflections originally started with the intention of developing a striking visual style, which is why the game uses a black and white aesthetic and drips color in the represent your actions. However, we've been frustrated with the lack of distinction in the game's style after the initial viewing.
Our general goal has been to move towards a more painted, impressionistic look. The game was previously designed around a minimalist approach, with largely flat, smooth surfaces and simple colors. Our hope was that we could incorporate Unity 5's dynamic GI system to compensate for that, but until now a few bugs and performance issues have made it difficult for us to rely on. I've been nursing a side project of figuring out ways to improve the game's visual style and make it more distinctive, so this cycle I decided to put it into action.
First Exploration Into More Style...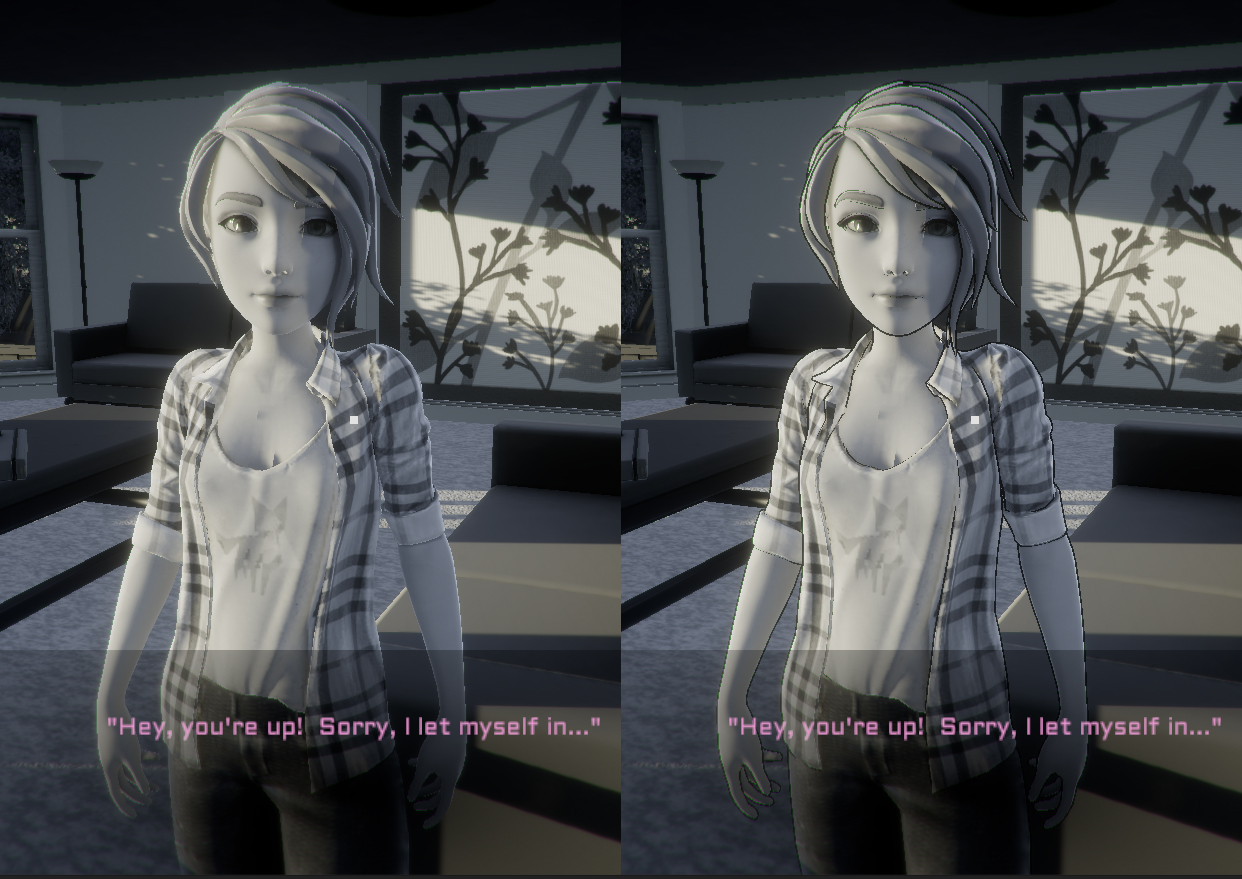 Our first exploration was into something simple, so we did some comparison with contour lines and without. I use Shader Forge for our character shader (though the rest of the game is using a variation of the standard shader), so I started with a simple outline where the character gets duplicated and inverted to convey the contours. That worked reasonably well, but we found that our test audiences didn't really like the look of just the character outlined against a more standard background. So, we made an update of the whole scene.
Contour Lines and Sobel Edge Detection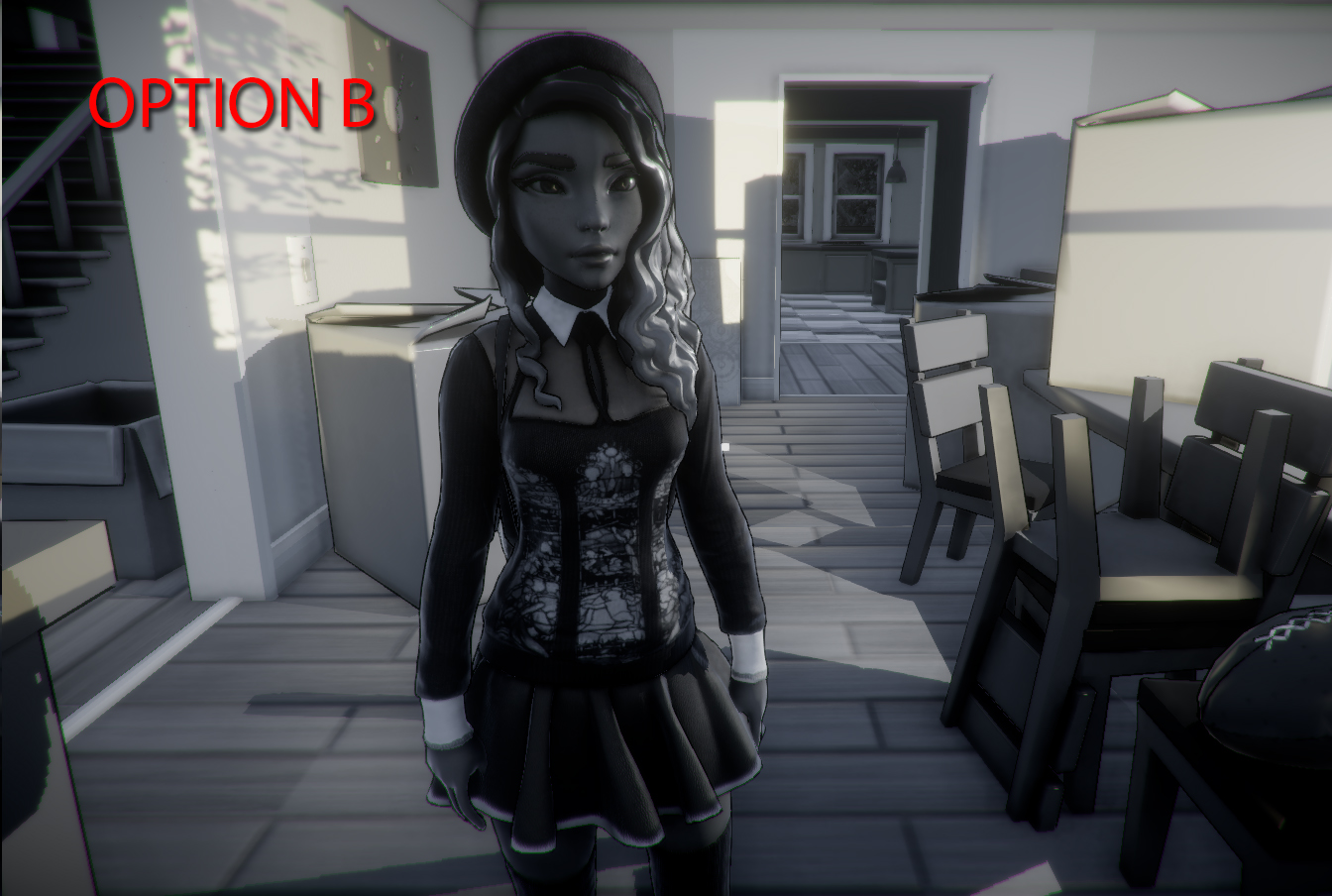 This was better, but the style was still missing a lot. The soft, smooth shapes just didn't feel right with the outlines, because the overall visual style wasn't built around it. That being said, I felt a really strong inkling that this was an avenue we needed to explore, and that we needed to do it in an efficient way that wouldn't kill our two-person art team, especially since one of those people is also serving as designer and director.
We eventually abandoned the shader-based version of the lines and focused on a Sobel edge camera filter that worked out fantastically. We're exploring the possibility of altering the effect based on the color of the surface, but for now the sobel edge is doing a great job of defining the shape and bringing things together well.
Exploring the Details...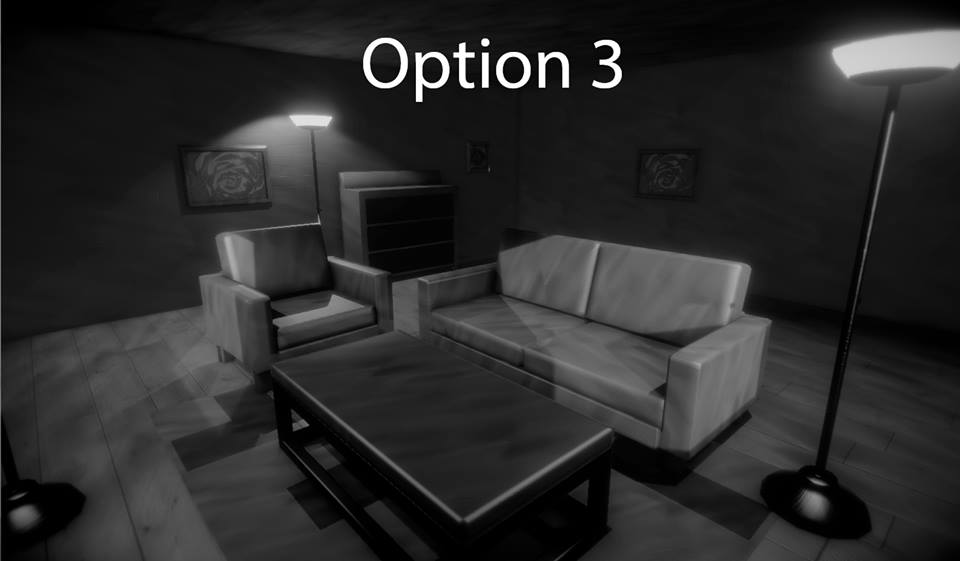 My next effort was to explore what we could do with a stylized detail texturing effect. This process was simple, but time consuming. I wanted to give the impression that the elements of the scene had been "painted" into the scene, so I put together a collection of texture in Photoshop that would be used for detailing. However, something like that could easily be done wrong with incorrect contrast or poor strokes. I found that the mixer brush was the best tool and eventually settled on 18 different brushes for different types of brush strokes, depending on the surface, size and value.
This was starting to show a lot more promise, and I could start to see where it might really start to work. We made a variation to the Standard Shader so that these details could be projected in world space, allowing us to tile them more broadly across multiple unique objects and keep modular pieces looking distinct.
We also experimented with making a subtle jitter effect on the detailing, as if the images were being redrawn like what you would find in a film like Waking Life. However, in the case of a 3D video game, I haven't been able to figure out a good way to simulate this kind of effect without causing motion sickness or discomfort.
Bringing it All Together...
After much experimentation, I think we've finally started moving in the direction of something that will really work on a core level. We've pumped up the contrast substantial. There's still some more work to do on lighting now, particularly because we'd been previously trying to reduce the brightness on relatively simple objects. Now that there is a lot more surface detail and value, we need to bring the lighting back up to match what we're getting from the new style.
The Evolution...
It's important periodically to look back at how things have evolved for context, so I thought I'd post our evolution of the game's visuals from it's initial concept as a way of illustrating the progress. I think it's usually very easy to see a long road ahead and not see how far you have come, so this helps me as much as anyone.
The original version of Reflections from Unreal Engine in 2012: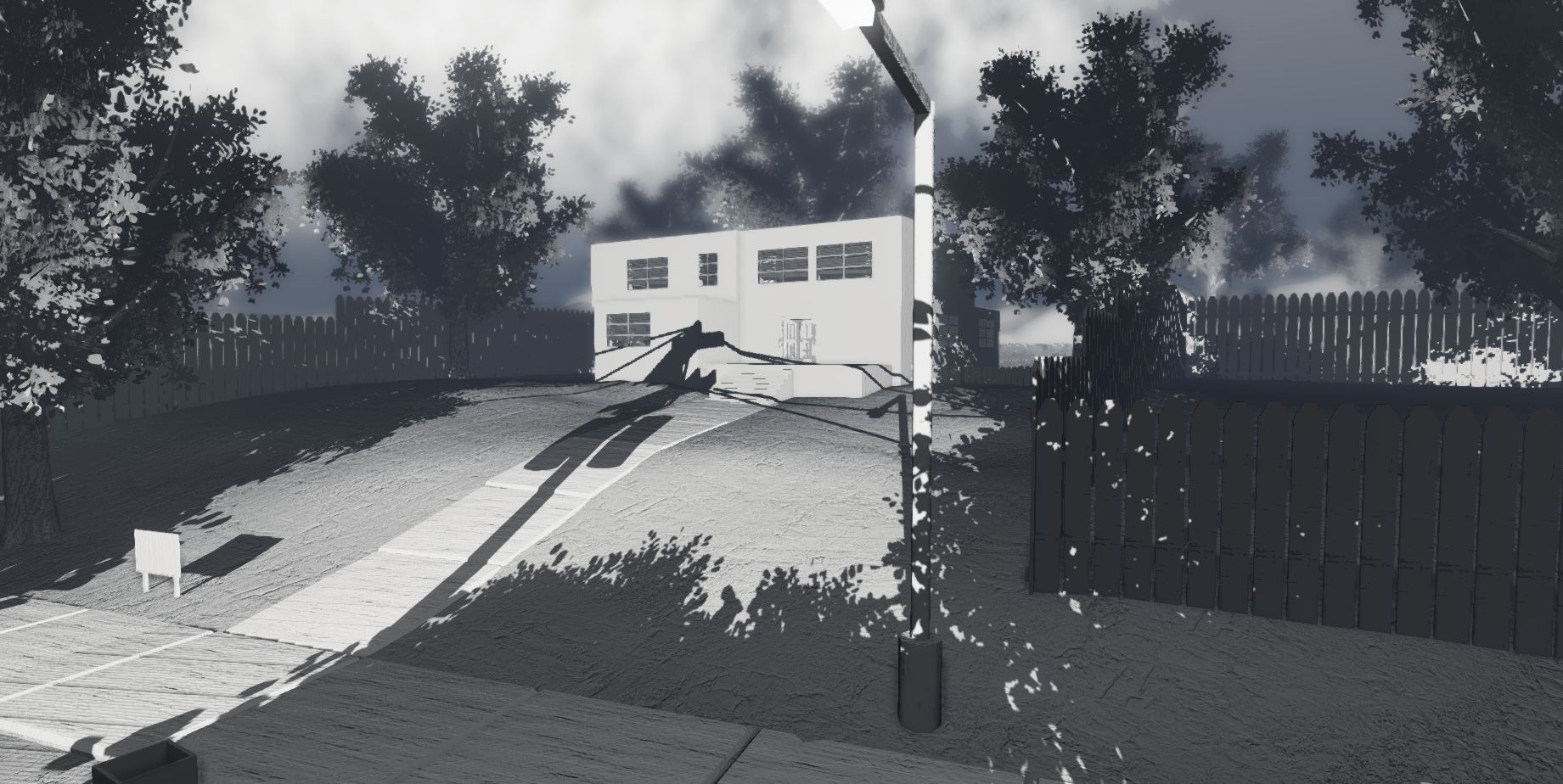 The game right after our Steam Greenlight announcement, converted to Unity 5: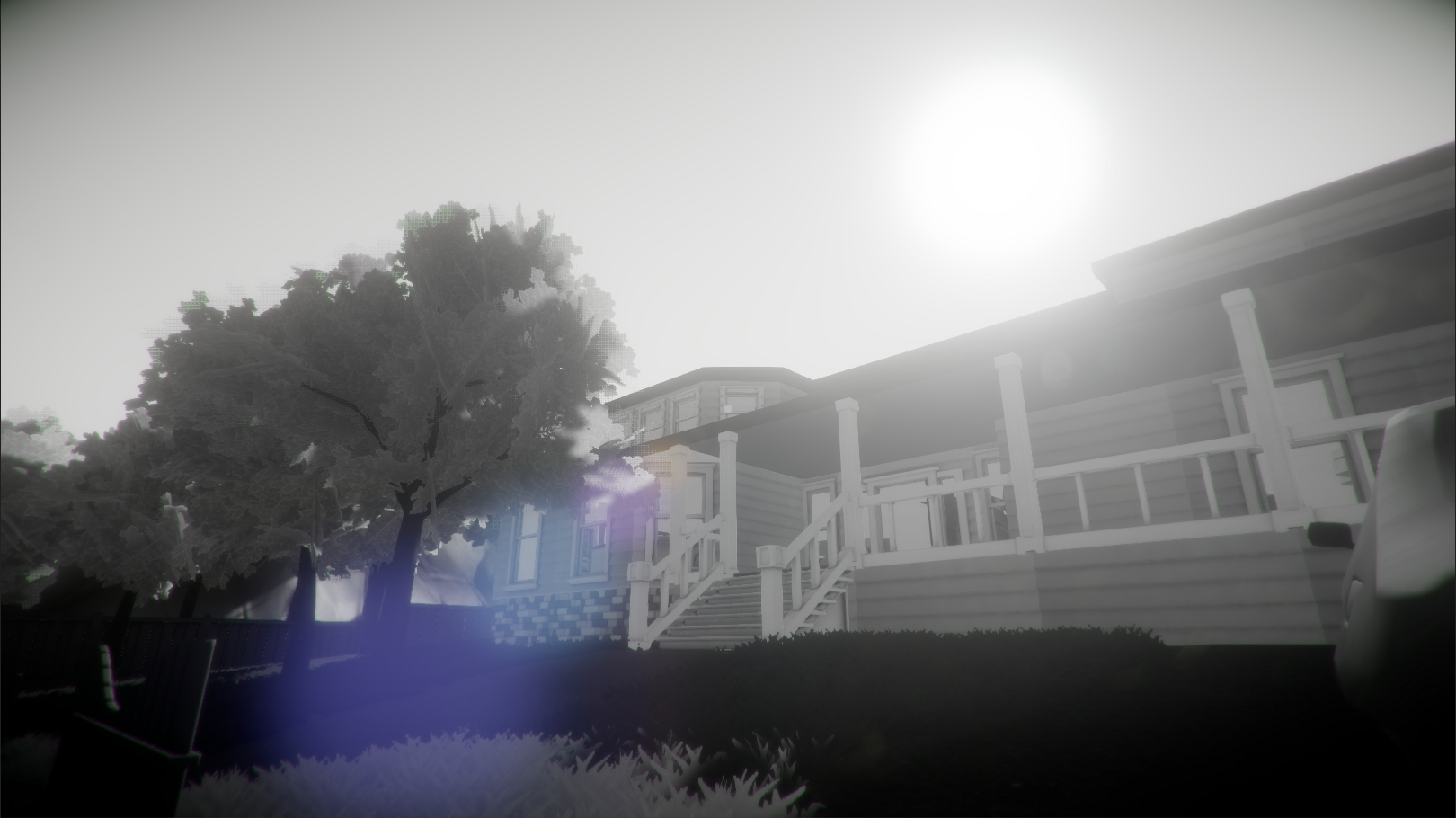 The look of the game at the initial launch on Steam Early Access: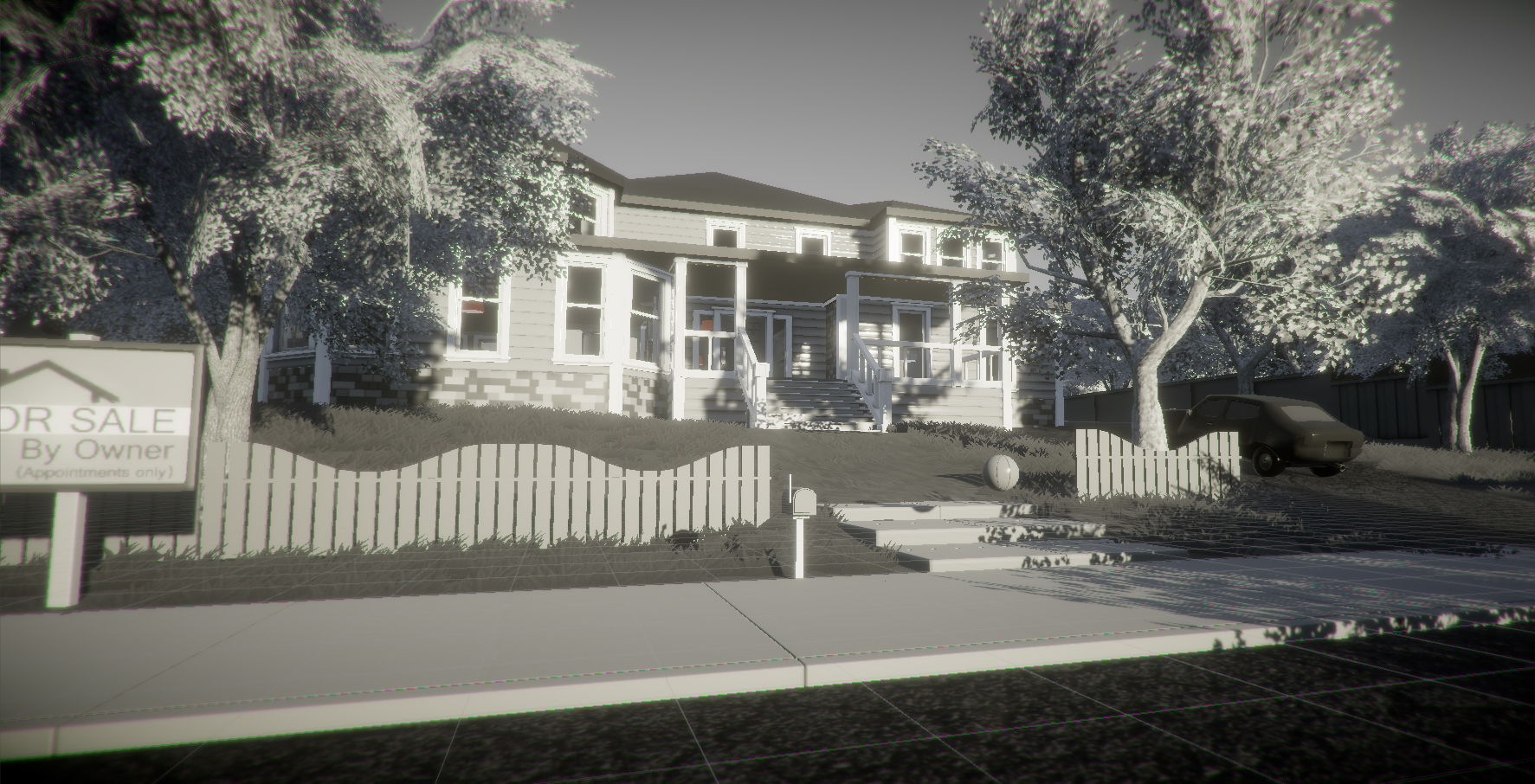 Finally, the current art style as of the last update: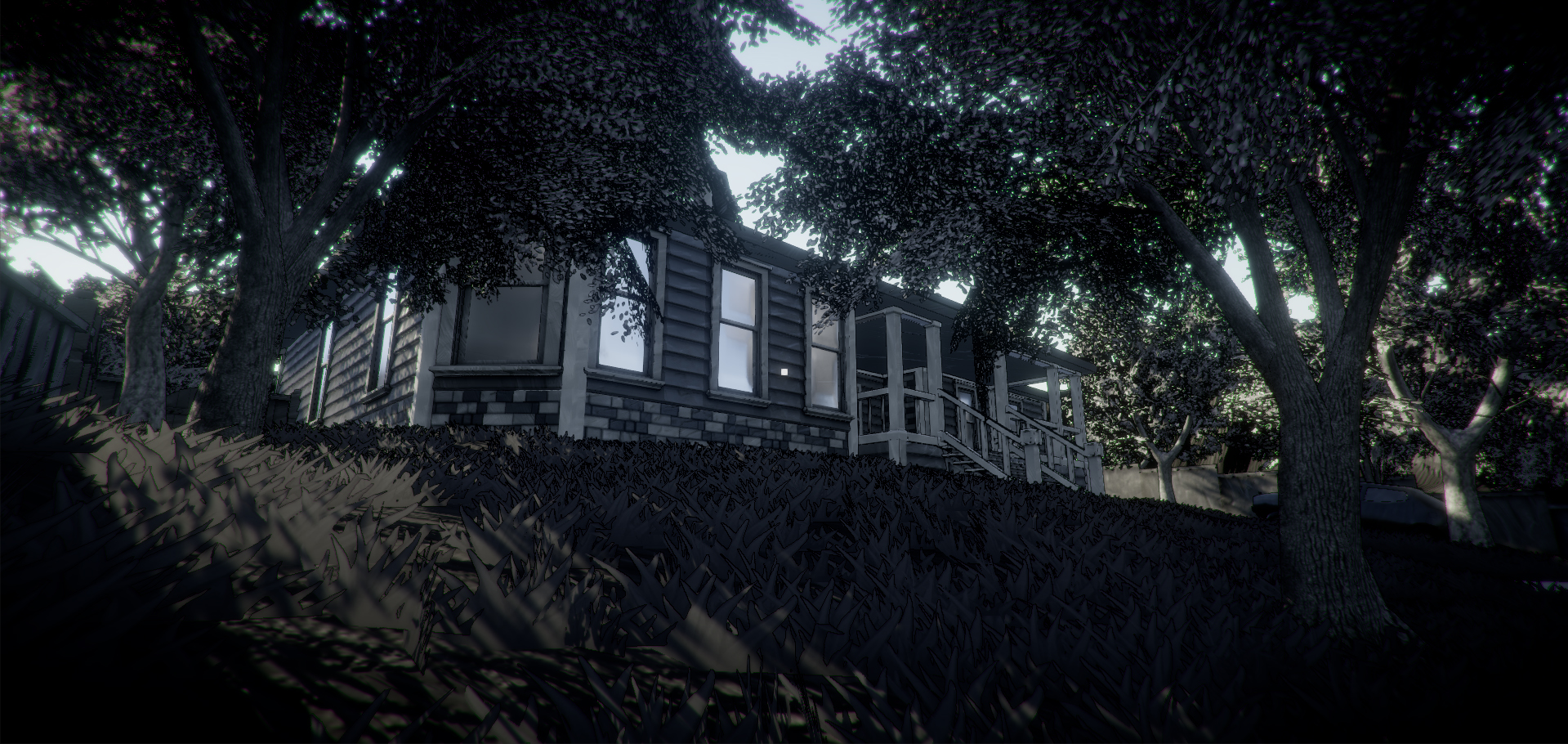 What's next
Our original plan was to stay on Early Access for only 1-2 months, but we've been getting such amazing feedback on the game and been developing so many ideas that we expect it's going to take longer than that. Reflections has always been an experiment, and we're committed to making that experiment the best it possibly can be.
Thanks everyone for following us until now! We're really looking forward to showing more of the game as we go and really digging into the systems and mechanics. It's been interesting explore a narrative driven game on Early Access, and I will probably do a post in the near future discussing process of evolving the game's narrative while we engage actively with users. It's been a really unique experience and I have a lot to say on the subject.
Keep an eye on this space for more details and make sure to check out the game on Steam!