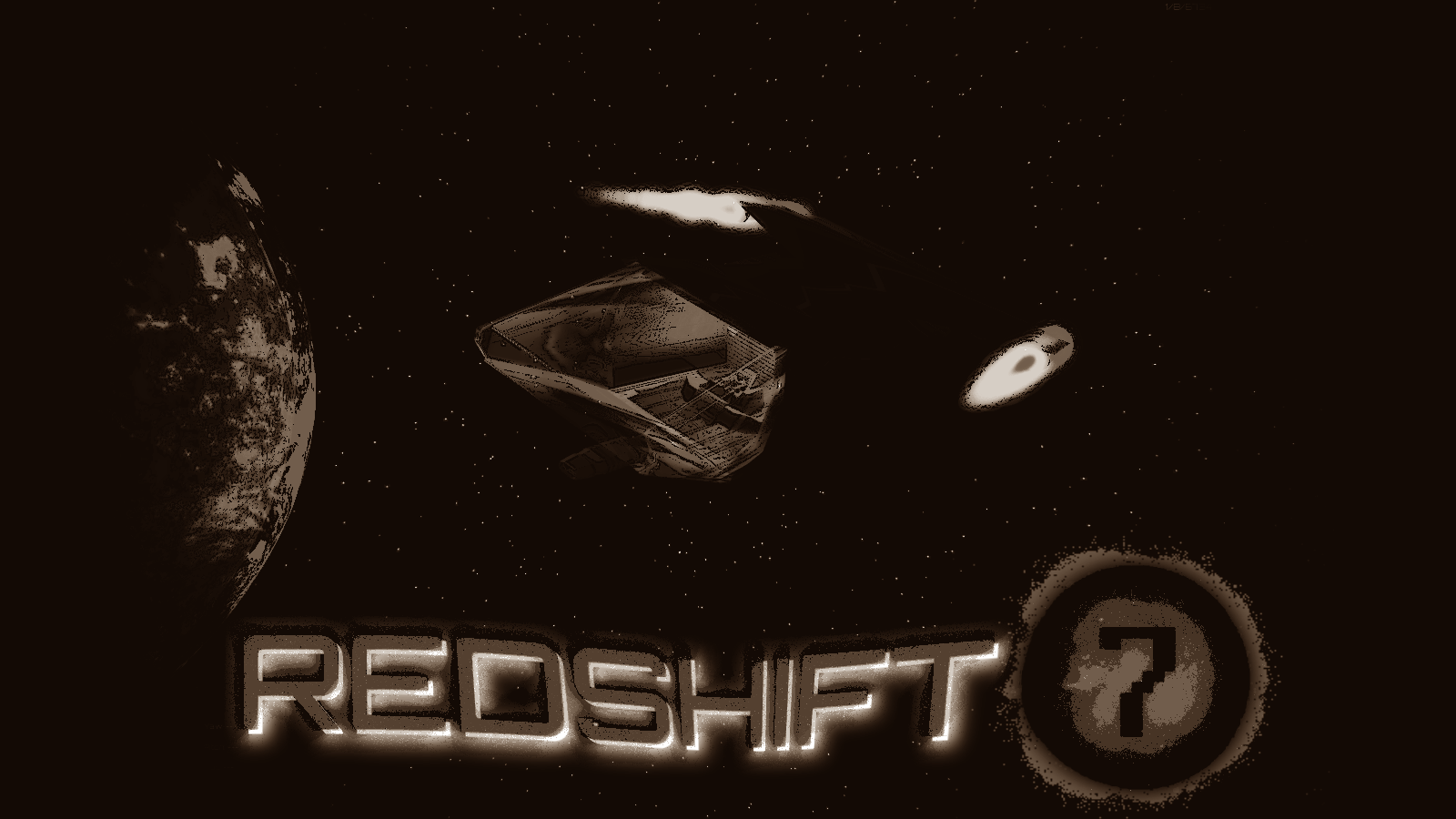 Development Update 03/07/2017

Tactical Camera

You can now command your ships from a distance! In addition to the 3D cockpit view, 2D cockpit view and third person cameras, a fourth option is now available. The tactical view allows you to rotate the camera around your ship and zoom in and out from any direction. Combined with a scanner and tracking system, this provides a whole new style of gameplay. Set your autopilot, scan for and track targets and execute commands from a distance. You can transition from traditional first person flight to the tactical camera at any time.
More ambient NPCs have been added to Redshift 7. You will now see ships coming and going at every space station and traveling between cities on some of the bigger planets. More mercenary NPCs have also been added to the game. As you participate in dogfights in Redshift 7, you will earn mercenary guild experience points in addition to your standard XP. These points can be redeemed with a guild NPC to increase your standing with the guild. The higher your standing with the guild, the more likely mercenary NPCs are to warp in and assist in combat when you encounter hostile spacecraft.
New Artwork
The original artwork for the 2D cockpit view has been replaced.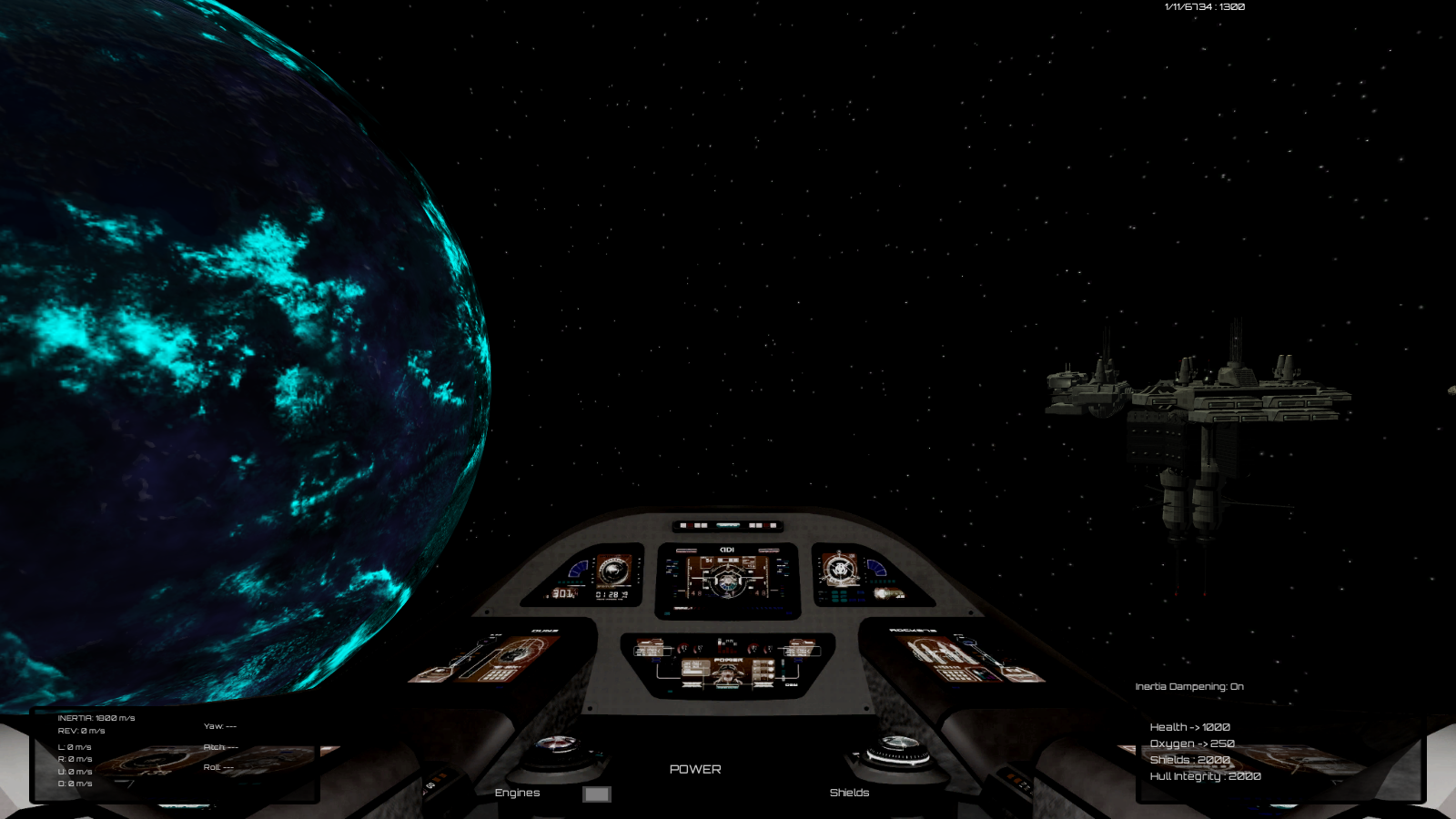 Reflective glass has been added to the actual 3D cockpit as well as all space station windows.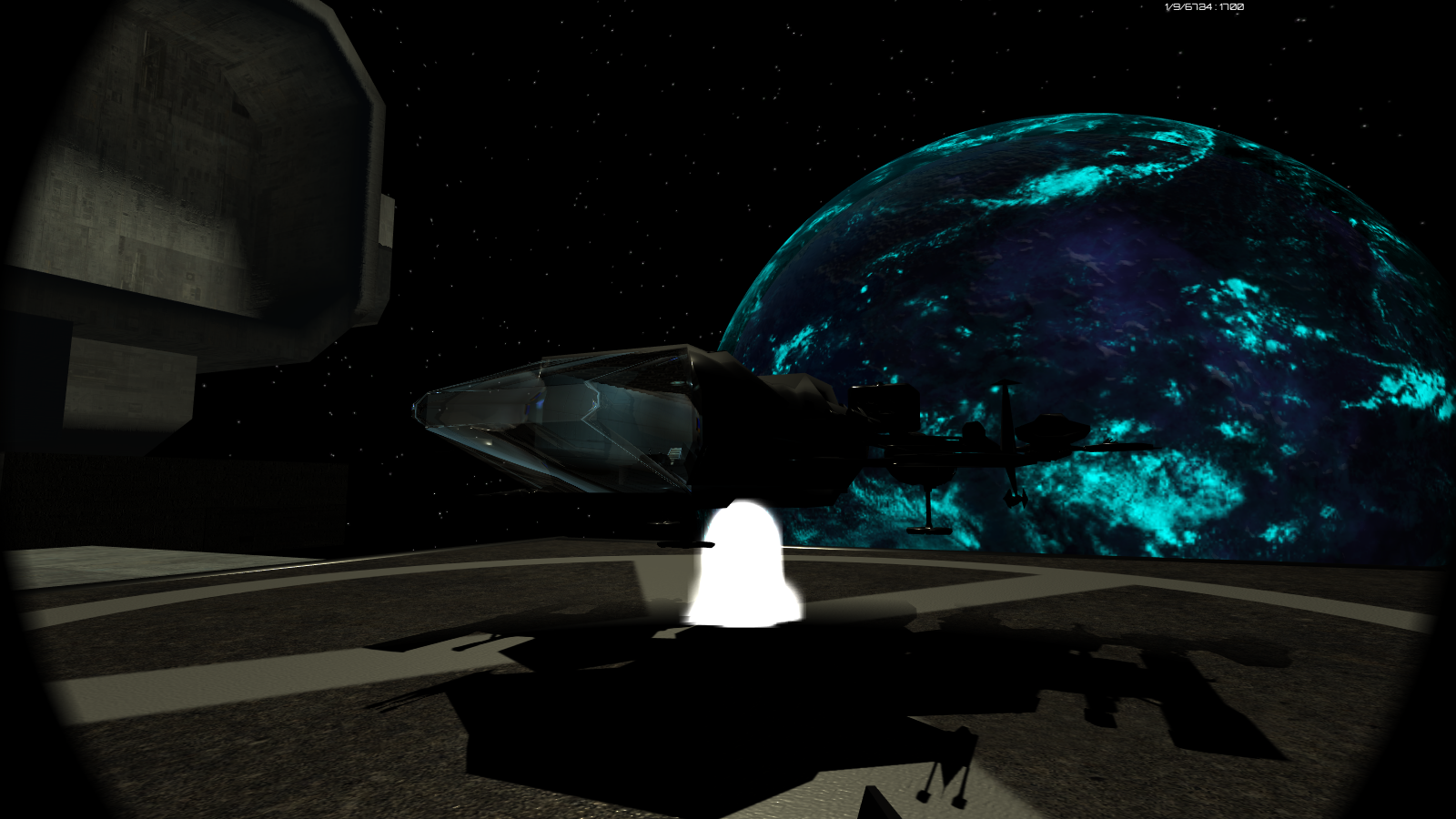 There have been many other improvements and additions to Redshift 7. This includes an improved flight model, more balanced combat mechanics and scaled time and distance readings for space travel. The full changelog is below.
Changelog:
Improved flight model.
Added a single low power cannon to the Vex Cruiser starship.
Fixed camera not aligning correctly after entering ship in space.
Fixed projectile impacts interfering with ship controls.
Fixed overlapping text when viewing equipment for Vex Cruiser.
Fixed autopilot not shutting off when entering space from the surface of a planet.
Added information to the tutorial window (F1 key) when placing mining equipment.
Fixed projectile collision bug that would occasionally cause AI to deal more damage than intended.
Rebalanced weapon damage and shield recharge rates.
Adjusted AI ship's rate of fire.
Added a way to exit the lower level of cities on Centura in case the player becomes stranded there without a ship.
Lowered space suit oxygen capacity.
Replaced 2D cockpit with professional artwork.
Added Mercenary Guild XP and level information to character sheet.
Added friendly warhawk ships that can spawn during combat when your guild level is above 3.
Added reflective glass to ship cockpits and space station windows.
Added scaled distance information to autopilot and warp drive menus.
Added server side date & time with accurate scale in respect to distance.
Improved newtonian physics / flight model.
Improved AI flight and combat between multiple AI.
Added tactical camera.
Added more ambient pilot NPCs.