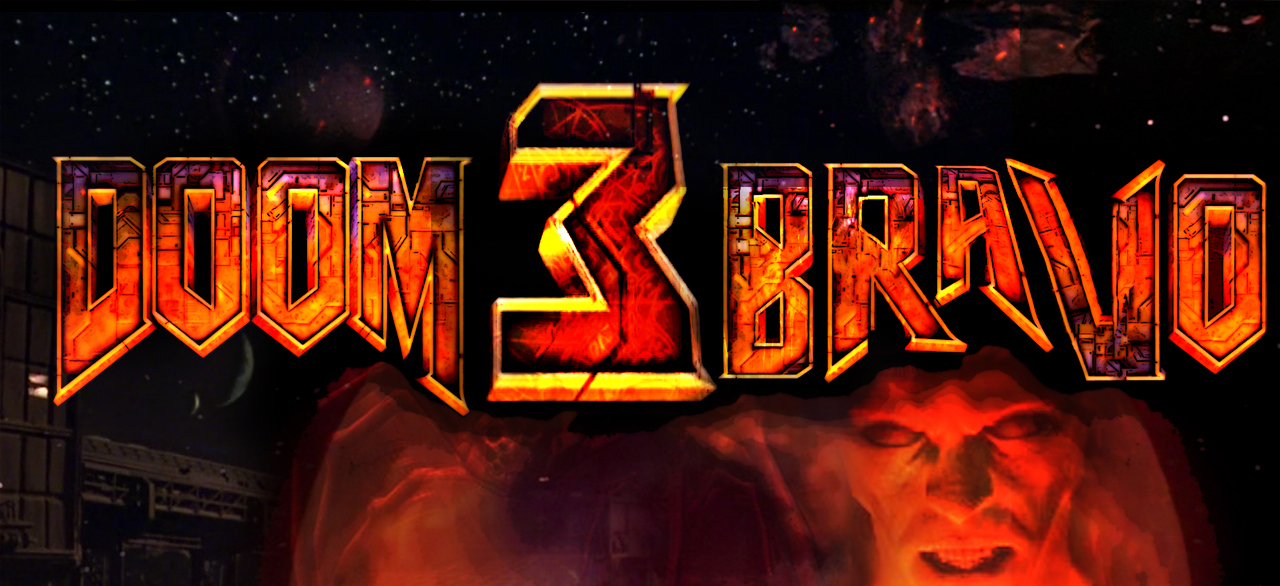 Since the very distant year 2004, when i first got the shiny and new Doom 3 in a box, i was as equally impressed with the game, as i was appalled by it. The highlights of the new ID Software creation were on par with its blunders. On the negative side of the terrible design decisions were the clunky combat that almost always would commence after you give the enemy a "chivalrous" headstart, tacky and tasteless use of darkness, which made most of the splendid artists' work shamelessly obsolete, an obscene amount of health and ammo at every turn, which made doing even an iota of exploration completely pointless (despite the game having a rather hefty amount of secret areas), botched weapon balance and handling...and this list could go on and on, - until it tops off with the icing on the cake: the abhorrent sound design, which makes the original Quake II SFX sound like a blockbuster...
At the same time, - i was in awe of the design of the Demons, and the levels filled with insane amount of detail and the seamlessly operating inricate sci-fi machinery (where i could actually take a half-decent look at it), - just took my breath away. While the weapons handled (and sounded) like a combination of a constipated frog and a rusty car with missing front wheels, - yet they definitely looked the part. The level ambient soundscape was also top notch, - and even legend-to-come: Dead Space, wouldn't quite surpass that.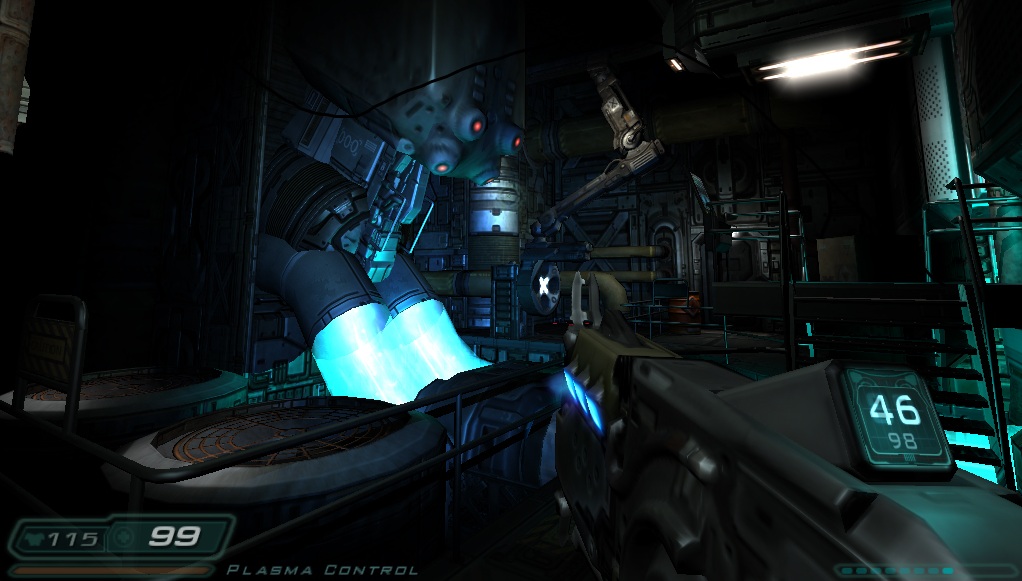 Without troubling myself to endure this equal parts mix of flies and ointment - i went for the modding solutions even before getting past half of the game. The potential for something truly magnificent was there, and i saw it clear as daylight. And thus, the story of Doom-3-Bravo mod has begun.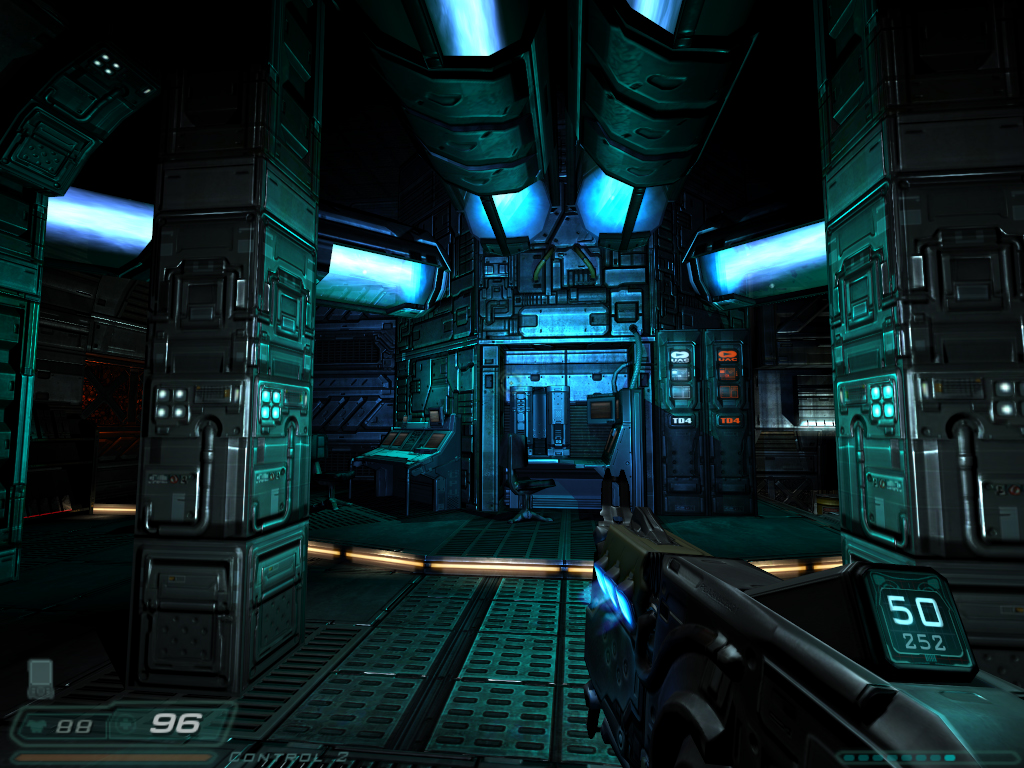 And that brings us to Doom-3-Bravo, version 3.4 - which i have significantly upgraded with features and the scope of functions that the mod does, to further polish and maximize the Doom-3 experience, bringing it as close as possible to the style established by "Dead Space" - perfectly becoming the dark eerie corridors of the Martian UAC facilities and relentless demonic hordes you face there.
My aim with the mod is to tailor the gameplay as closely as possible to mandate exploration, - taking full advantage of the plentiful secret areas; upgrade certain demons to a more challenging level,
re-balance weapons into a reasonable hierarchy - and encourage their combining in battle; eliminate nonsense ID blunders, - such as your own weapons obscuring the screen with tons of smoke - for one (among many), provide integrated ambient flashlights that work seamlessly with the environments of Doom-3, and of course - completely new weapon/item sound design from scratch, which will bring some real oomph to the gameplay experience. All of this, - and more (view readme for the complete list of changes) is a neat little package that is Doom-3-Bravo, version 3.4. It is definitely not the final version, as i will continue experimenting to tune-up the gameplay even tighter, to truly rely on everything you've got, down to the last bullet and frag grenade. If i missed any further quality of life adjustment, i will incorporate these as well (even though the vast majority of that is already done). My commitment to this game is rock-solid, as this is the case when one little mod - has turned this beautiful action-adventure into one of my top 5 first-person shooters, the kind i play and still can't get enough of.
And on that note, i invite you to rediscover this game with the 'Bravo' mod. Hunt for scarce resources. Explore everything. Manage, combine and maximize the use of every weapon in your arsenal. Make every shot count. Challenge Hell...and survive. No reason to wait, - download Doom-3-Bravo now.