In this post we would explain the main dynamics we have planned and implemented in a standard match of our trading card game, Redemption - The Third Era.
In particular you can find out here what are the actions expected from the players and what kinds of choices they have available to try improving their ability to win a match.
The following picture show how the battlefield for the single fighting it's outlined after the first choice with which players have selected a Character Card and its Skills.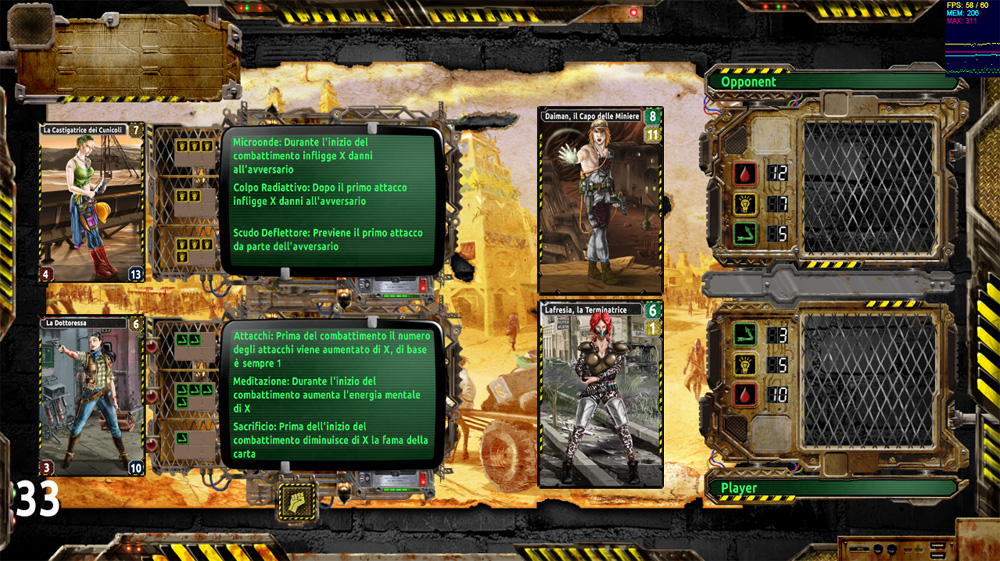 Regard to the adoption of a valid winning strategy, it nevertheless has to be said that a number of components of the game make each game unique, for example the bluff, the game viewing, the type of Deck, other factors related to your opponent and so on.
You can always follow us on facebook and g+ or Twitter @RedEvoGames