We were able to complete the final software implementations, so you can find here the Beta version of Redemption The Third Era, our Trading Card Game. In order to test functionalities and collect feedbacks/issues during playing, we let users to join our Test team: they will receive special rewards in the game.
The game boasts an original setting that was built up over time from past experiences that the project proponents have brought a dowry. The game scenario is set in a post-apocalyptic world with not only humans, but also five other races (an example is in the following picture).

There're login buttons (through Facebook, Google or Twitter account) that will let you play the game: within you can find the available game's sections (Collection, Deck builder, Match, Market, Shop) you can explore from the home through the dedicated buttons. In the following picture you can see the home and collection sections.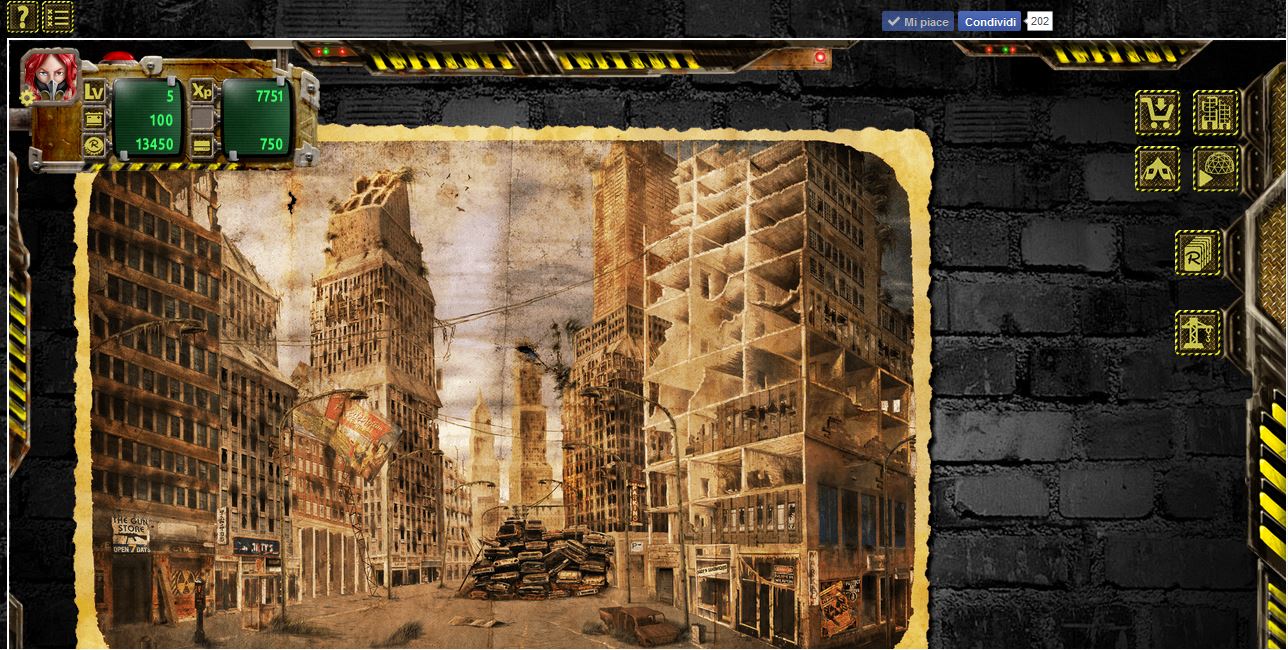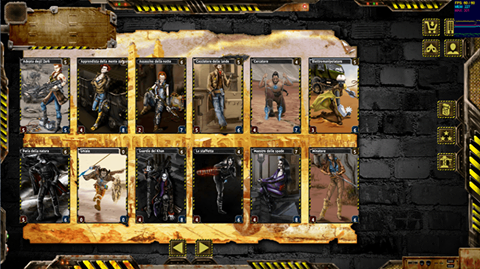 In the Beta version, the Endurance game mode (we described it here ) is available.
The system will automatically choose four of the eight Character Cards in the Deck that will fight with the other four Cards selected from the opponent. The Match scene starts as represented like in following image and it consists of:
1. Hero Cards of Player (on the bottom left of the picture) and Opponent (on the top left of the picture);
2. Hole Deck (the player's one on the bottom and the Opponent's one on the top), namely the Cards part of the deck and that will be later drawn by the players;
3. Three face-up Cards both for the Player (on the bottom) and for Opponent (on the top)
4. HUD zone
The following picture shows how the play system couples the two players who will fight each other in the battlefield: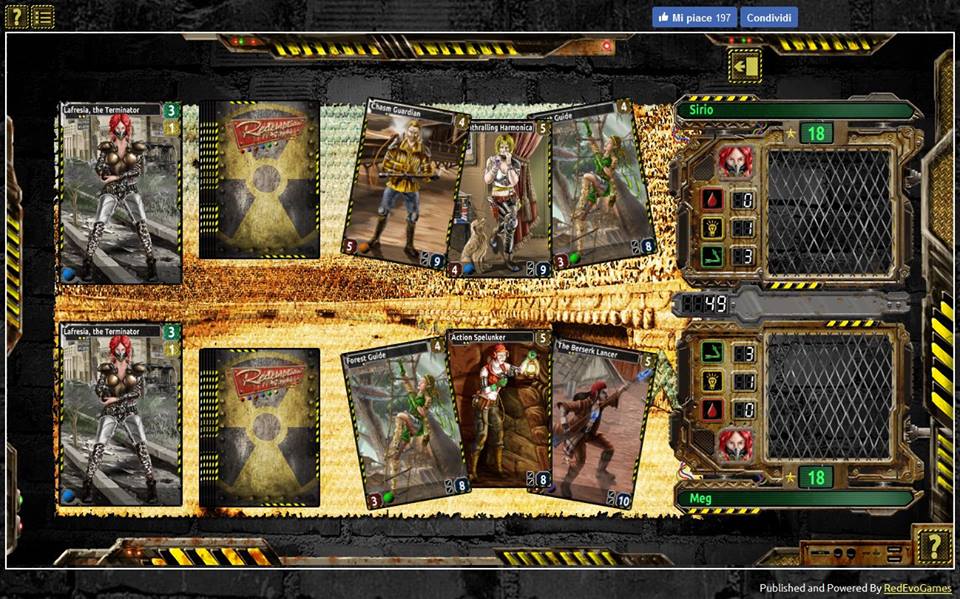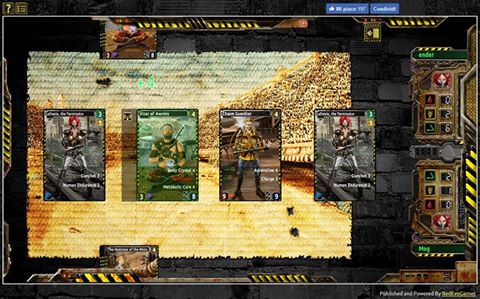 You can always follow us on facebook and g+ or Twitter @RedEvoGames