If you've been following development, you may or may not know that I've been getting away with using mostly open licensed art since the beginning of development; I did a few pieces myself, such as the characters. It's been...challenging to say the least. Pixel scales were being mismatched, level of details were different and the whole art direction simply wasn't unified.
Well recently that's changed! Kyle Nunery has started doing pixel art for the game and one of the first things we decided to tackle was redoing the Cemetery levels (it is Halloween after all).
Each character in Demons with Shotguns has their own set of themed levels. Think any fighting game were each character has their own level. Death has the Cemetery levels. We wanted to create a long lost cemetery, perhaps Civil War era, where Death calls home when he's not reaping.
Here is some concept art on the different designs we threw around.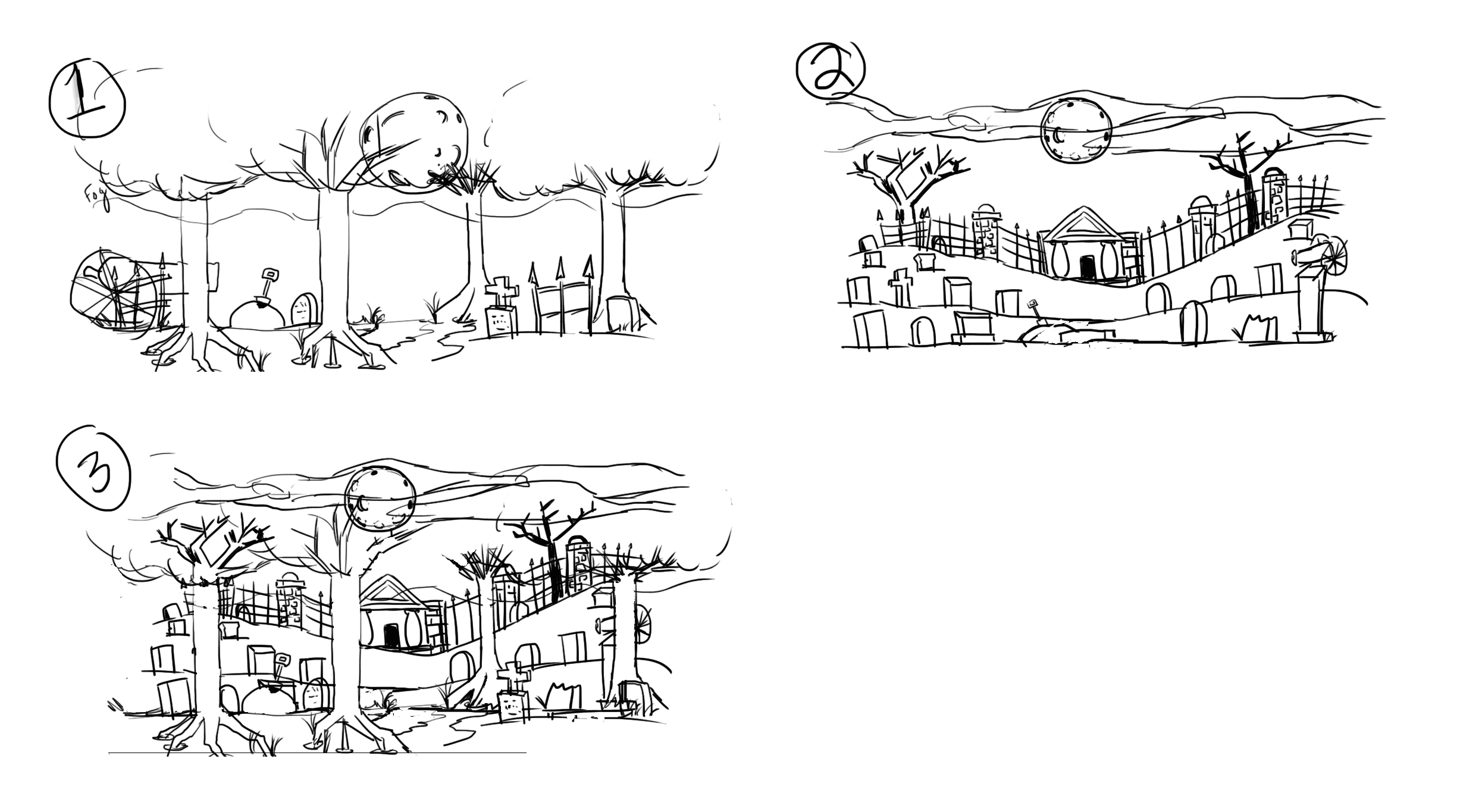 1 represents my original idea of having a cemetery deep within a Louisiana swamp. 2 is more of your classic cemetery. As much as I liked 1, I felt it didn't look enough like a cemetery, so we tried combining 1 and 2 to give us 3, but I ultimately felt 3 was too busy and crowded, so we went with 2.
Here's a more detailed concept art piece based on 2.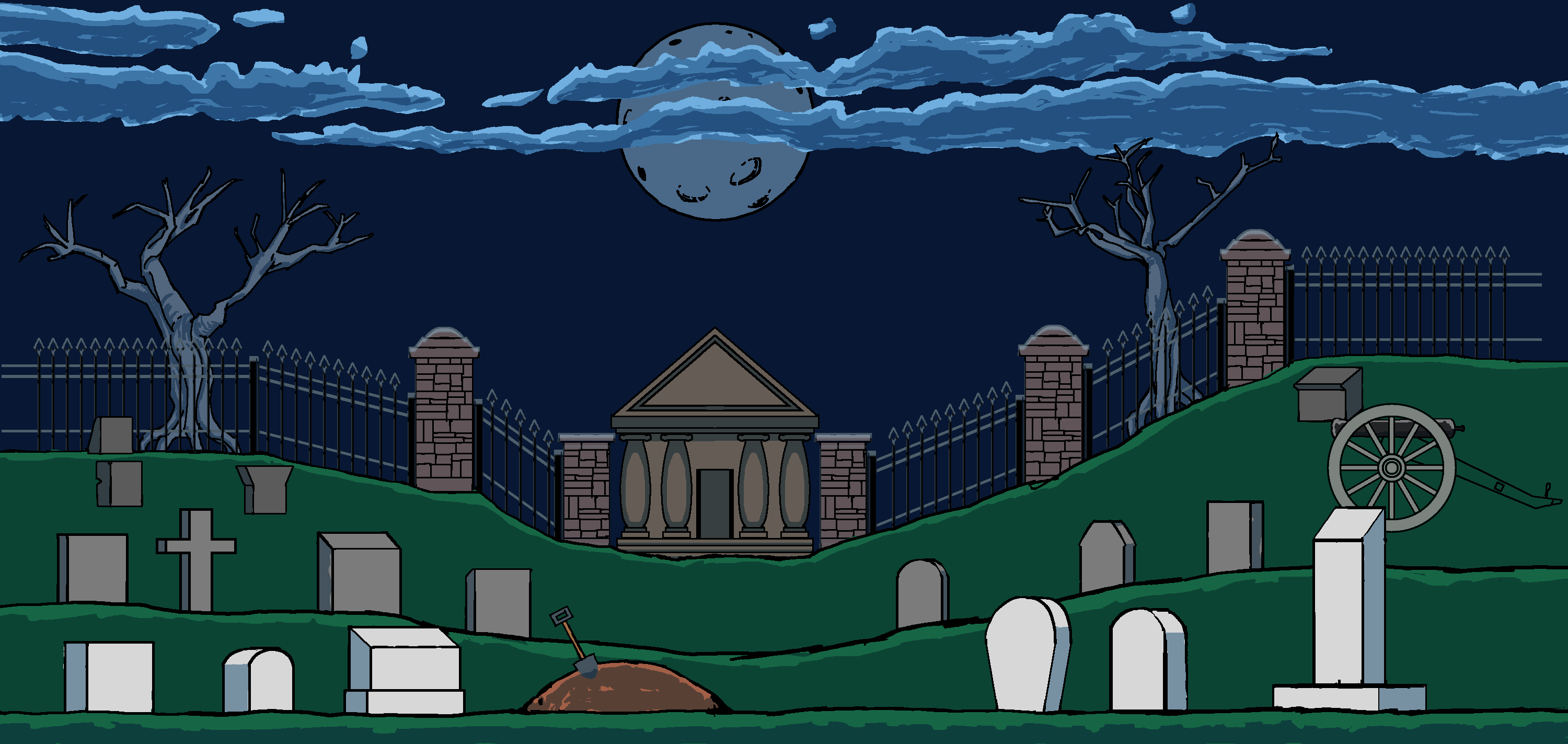 Now we're really starting to set the mood!
With those, a whole new set of silhouette background pieces were created along with a tile set of mossy stone blocks. Here's the current (WIP) iteration of the new pixel art.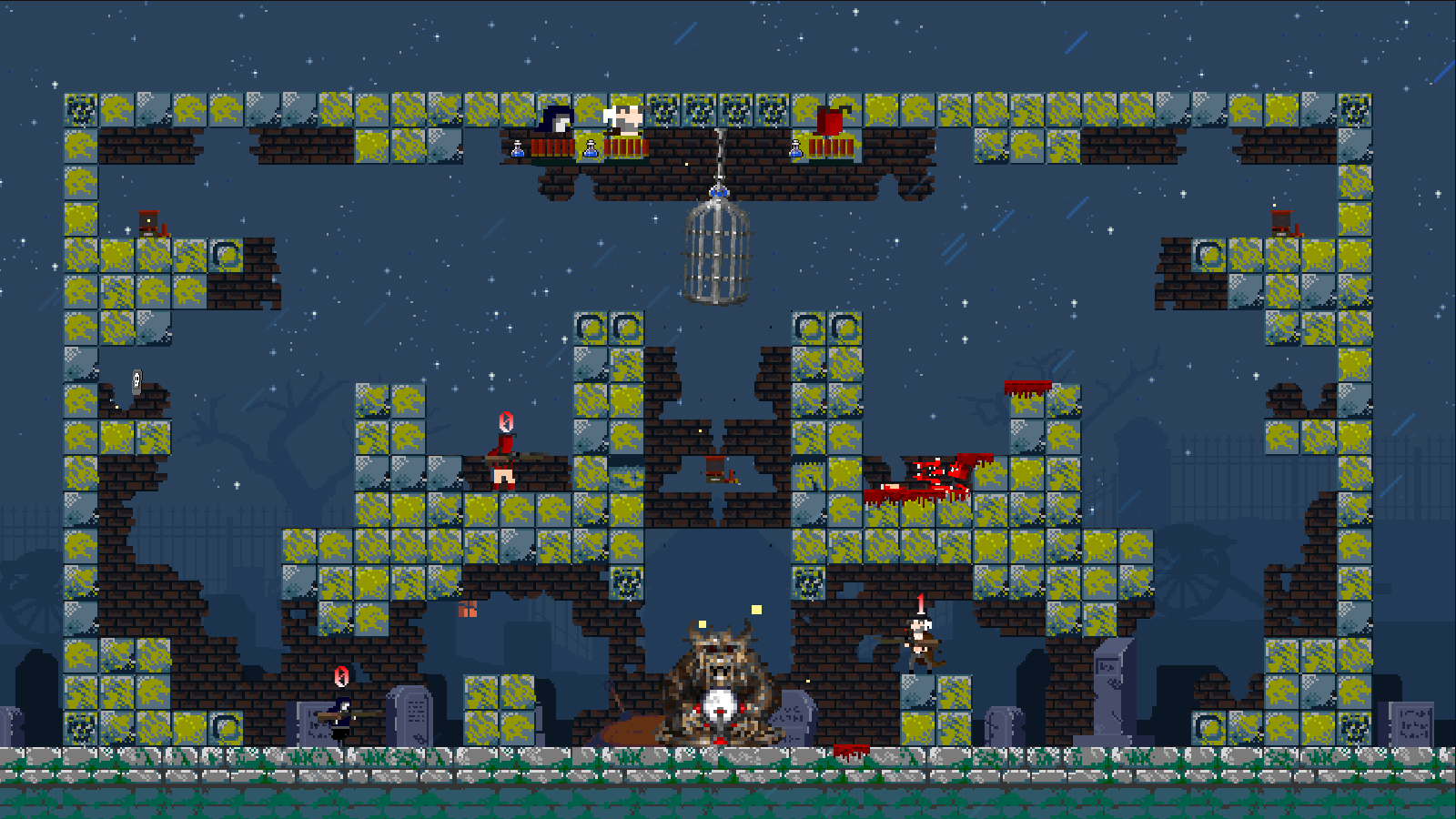 Kyle did a great job with the brick wall, really giving a sense that this tomb is real and decrepit.
It's exciting times for the game as we can really start moving forward with the level design. The plan is to redo the other two cemetery levels, hopefully in time for the October Playtest Night event later this month.