Red Bull selects our game Shiny as one of the TOP "10 games you must Greenlight on Steam right now!
Quote from Red Bull Games:
"Shiny is a typical 2D platformer on paper, but part of its charm is in the beautiful pixel art. Lost mech Kramer 227 looks every bit as endearing as Pixar's Wall-E, and while the game is clearly only in a prototype stage, it already combines with the music to create a certain mise-en-scène that's definitely worth investing a thumbs up in."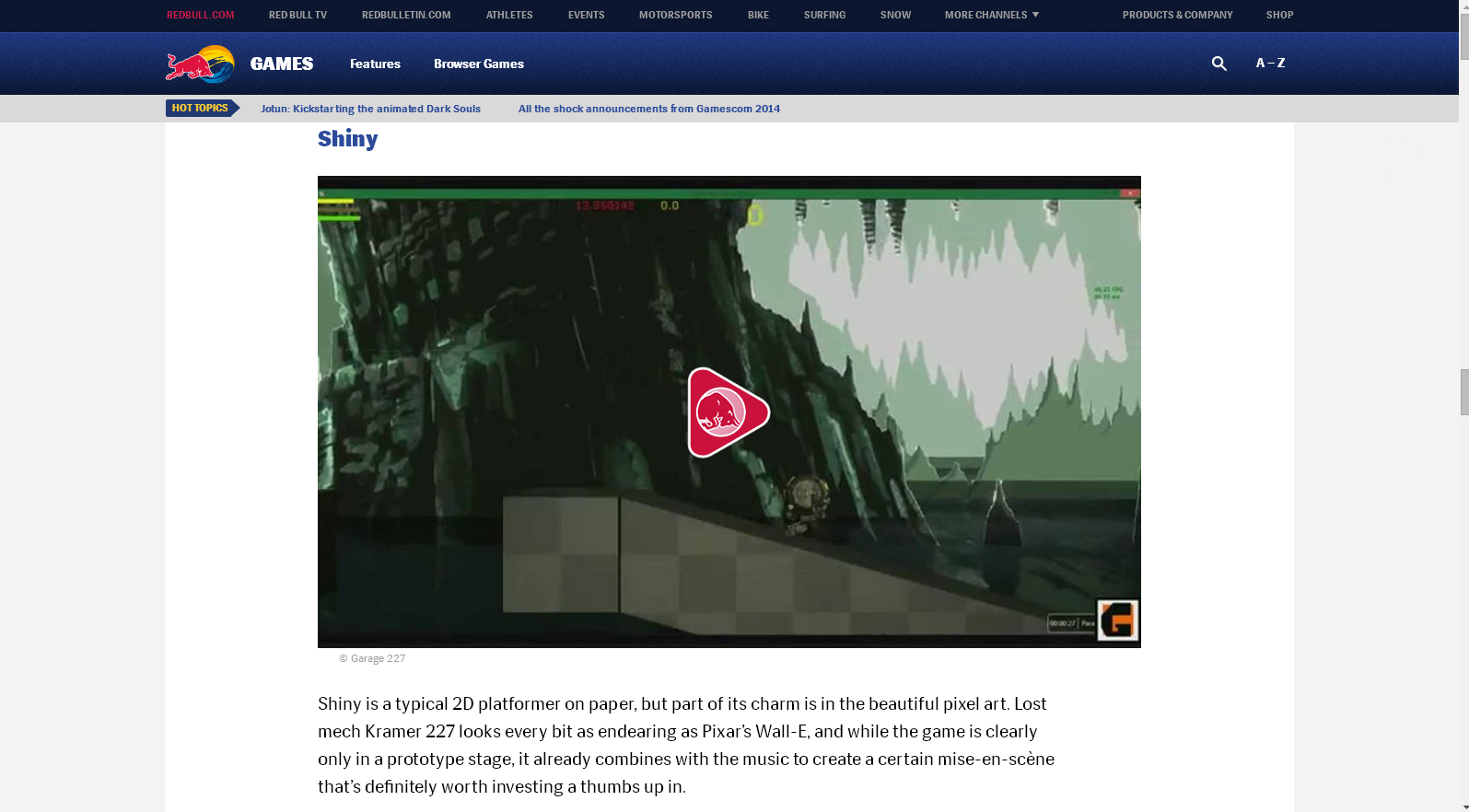 Cheers to Red Bull games staff, we are thrilled with this great news! Thanks!