This game has brought some very interesting concepts and themes.
The game will start with a bunch of old weapons with the red markers signifying sentience start telling stories to a new tool just been thrown away.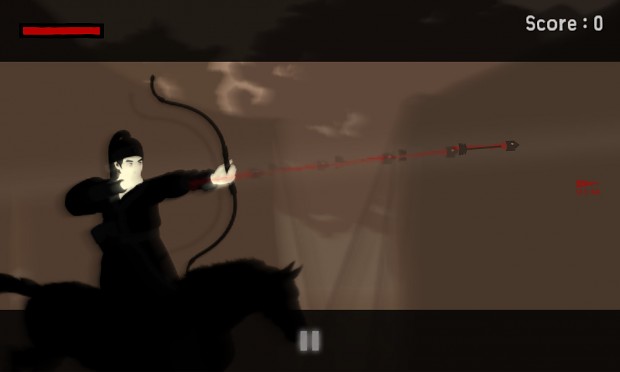 Such items will give you three stories from their past.
Early on, you will get a Chinese prince and his trusty bow and arrow where he will to hunt various animals before later becoming about a revolution against a barbarous invading force.
In this first story, you will merely control arrows fired from a bow.
Here, each projectile will have a special ability tied to its momentum meter.
And, you will gain momentum by soaring through the white winds, while black winds eat your momentum.
At this point, if you have enough momentum, you will then touch the screen to activate the power. Any kill that you get while using said power instantly will refresh your momentum.Besides, you can actually send a single arrow through several animals or people.Also, you will get some objects you can go through, such as branches or pots or lights. But, do not try to go through thick threes, rocks, walls and the like as they will stop you, and they will be enemy shields and weapons.
Play Game: Amazon.com
Watch Game: 9rppgame.com
Game comunity: Facebook.com