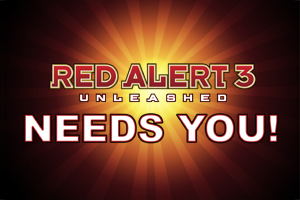 We have decided to expand our team again, this time, advertising for the post of GUI (Graphical User Interface) Artist.
If you're interested please read the Job Advert and if you meet the criteria...apply!
As before, the successful applicant will be notified and a message posted on the site. Due to the high number of applications last time, we will not be able to provide individual feedback or responses to the unsuccessful candidates.
If you want to apply, please remember to actually email us your application before the deadline. Any applications received afterward, will not be considered.
Thanks
Phil Hogg
MOD Leader / 3d Artist
Red Alert 3 - Unleashed