---
Red Alert 3 - Entropy - Bug Report Week #1
---
A week has passed since the previous Beta update. Time to summarize all the bugs found since then. Some bugs are expected to be fixed in a week or more, depending on their complexity.
---
Bug: two of the new factions are empty and have no units, or get Soviet/Imperial units instead of what they are supposed to get.
Answer: I warned you about this in the mod description, I warned you about this in the "change list" article. However, people keep saying this, and I thought I had explained the reason pretty well, but apparently not. I'll try again:
Adding new factions imply a change of specific game files, which, as conceived by the developers, it's better not to touch at all. Modifying these files may lead to numerous errors. In particular, old saves and profiles may stop working, as some of you have noticed yourself. Two of the new factions were not supposed to get their units and bases in this update. The only reason that I let you play these "empty" factions is to make the game "remember" these factions, and you do not lose all your progress every update. Perhaps this bug has a solution, but it has not yet been found, so hard-coded it is.
Bug: I cannot start a Skirmish game at all, maps are not visible.
Answer: This problem has the same reason as the previous one. Not all players are faced with this problem, but for those who have faced it, this means that you will have to create new profiles. It is possible that this problem has a different solution, and I'm in search of it. I advised you to complete all your games before updating, so please do it.
Bug: something strange happens to my interface textures when I create a new profile: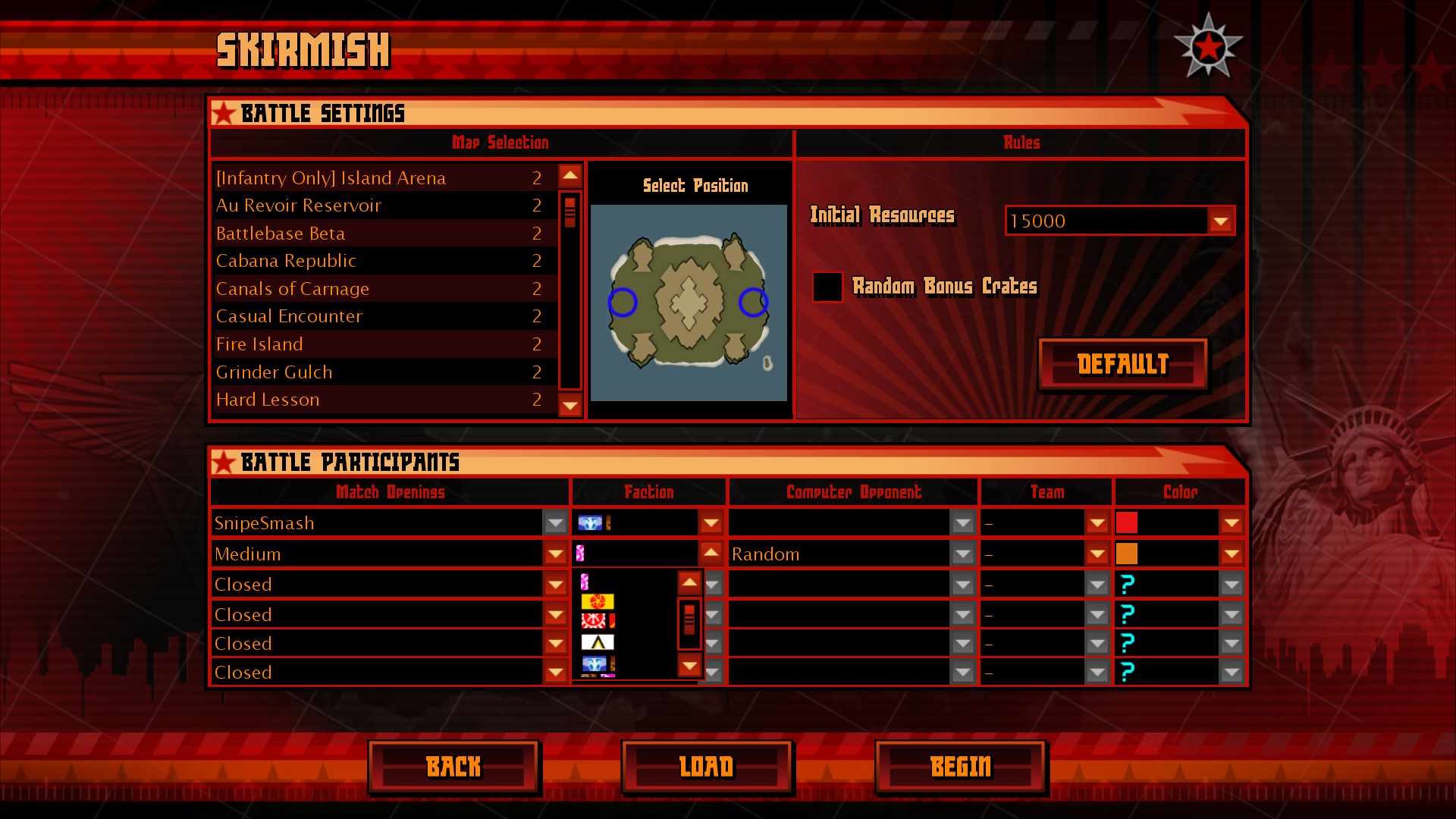 Answer: Most often, restarting the game helps. if not, try changing the resolution in the graphics settings until the textures come to their normal position. This is a mistake of the vanilla game, so I don't know what causes it, but I will try to find a solution.
---
Thank you again for helping to find these bugs. After about a week I'll try to release a patch dedicated only to fixing these errors. Remember that bug reports may help me in development, follow the news, and thank you for support!