---
Entropy 0.4.2 (beta) minor update
What's new
---
Maps and game modes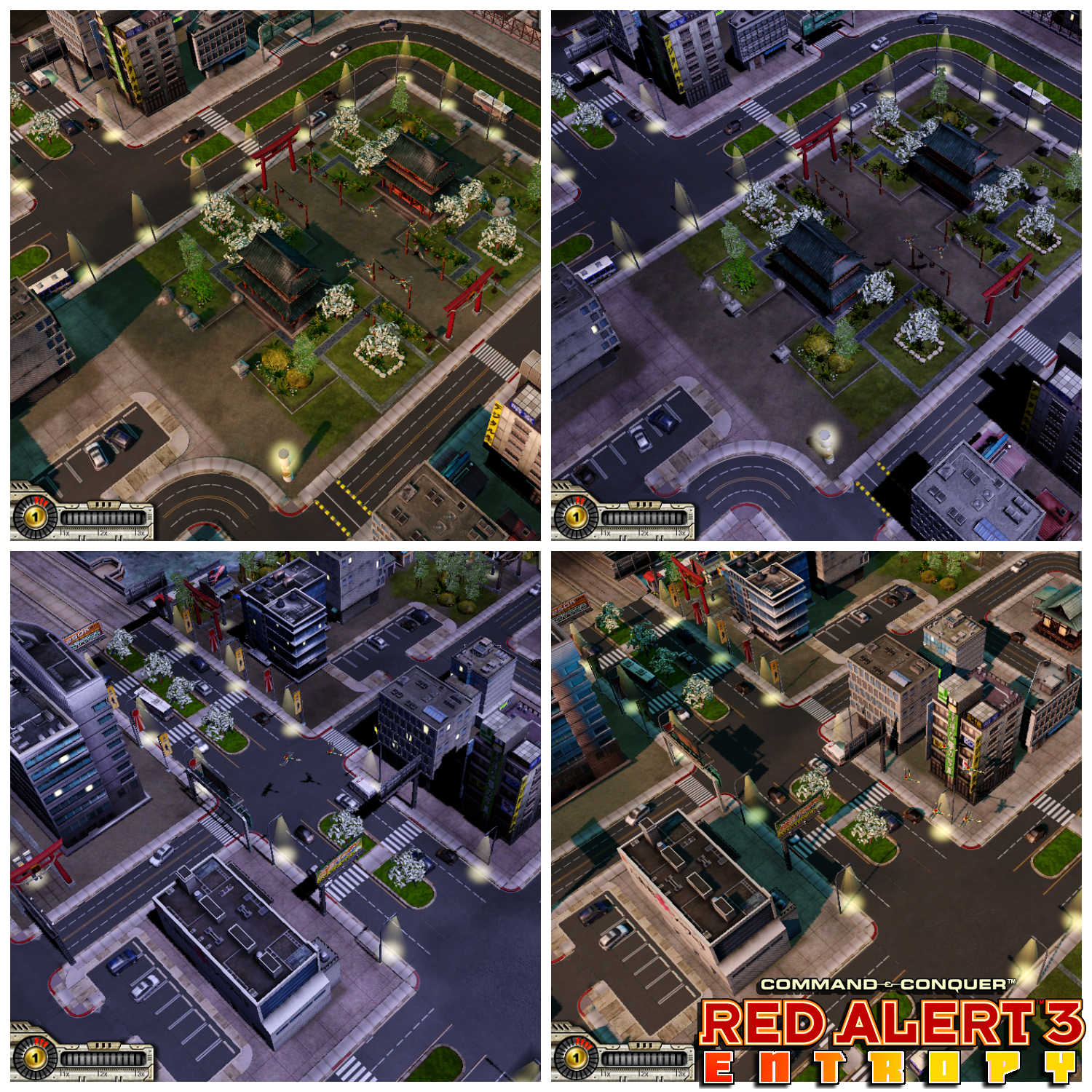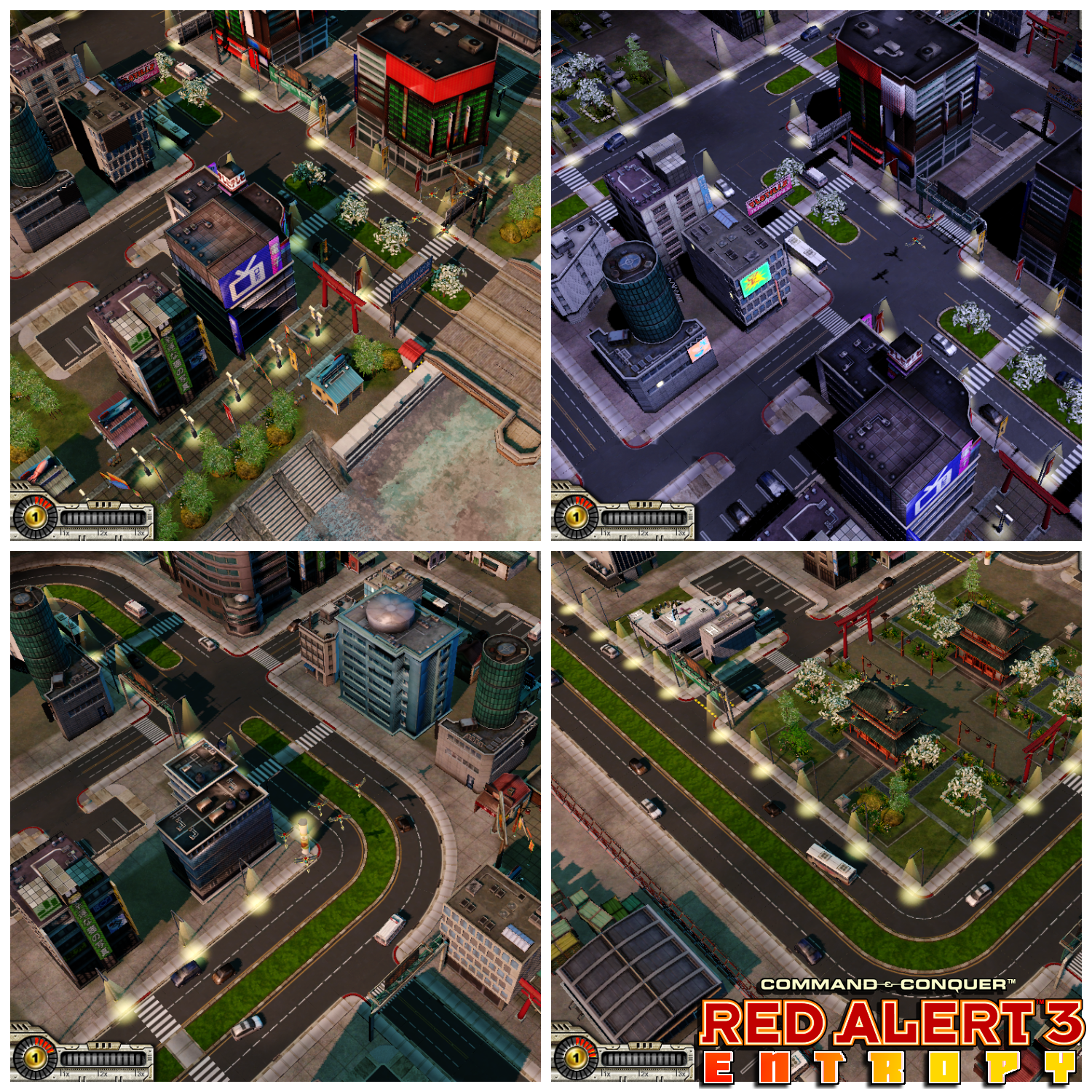 Osaka
2 vs 2. Version 0.4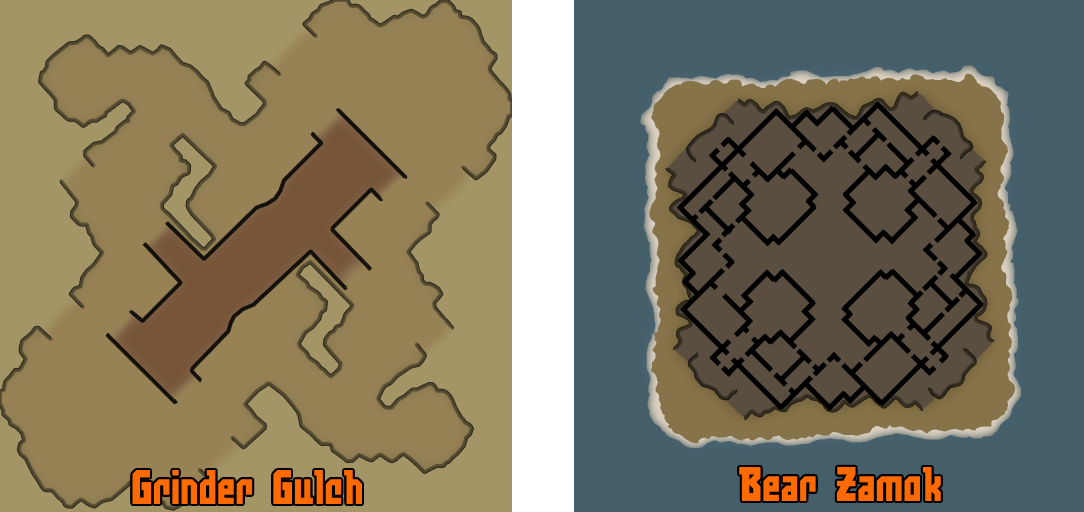 Grinder Gulch & Bear Zamok
Are now available in [Infantry only]
---
Gameplay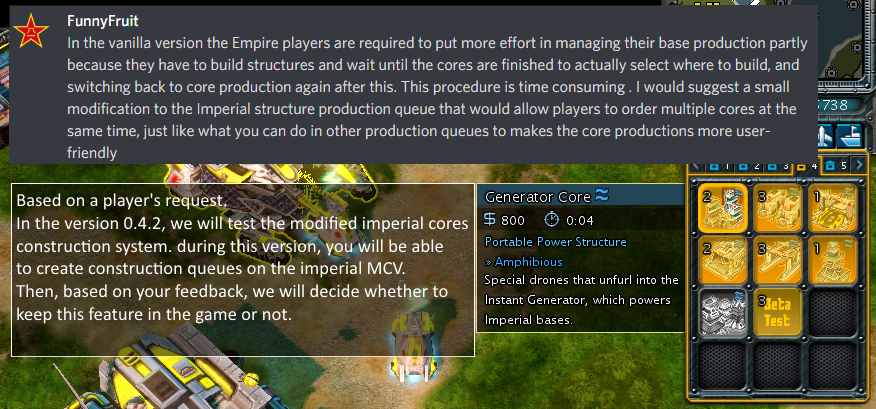 Building system for Empire allowing production queues at MCV
Introduced by player's request as a test run during this update. The further preservation of this system depends on the feedback of Entropy players.
---
Units and Structures

Boris
Experienced fighter armed with a one-of-a-kind armor-piercing ADK-45 assault rifle.

Terkon Katare
A versatile commando whose sword is capable of cutting through even the toughest armor. Homing kunai are capable of killing multiple soldiers at once.

Experimental (T4) War Factory
Experimental units are extremely powerful and are perfect when attacking heavily defended opponents. However, they are limited in number and require special production facilities such as this.
Experimental war factories allow you to upgrade your experimental units.
---
Changes in units and structures

Lawbringer
Redesigned Allied Anti-Infantry aircrafts. Multipurpose attack helicopters shred enemy infantry and light vehicles with their 'Peppermill' 20-mm chain guns. Now capable of dropping napalm bombs to knock enemies out of buildings and destroy covers.

GROM
Significantly redesigned Soviet commando.
This strongest soldier of his kind unleashes the most powerful lightning bolts on the enemy. When activating the additional mode, turns into a walking thunderstorm, destroying everything around.
Others
Mjolnirs and Ace fighters now gain experience
Tesla Trooper's pre-attack time increased, takes longer before the attack. HP increased from 200 to 250
Rocket Angel's damage per rocket increased from 20 to 25
Most of the commandos now able to survive at least one tesla attack, toxin weaponry resistance increased by 50%
Terror drone AI improved, now can't be healed by medics but gets repaired from repair drones
...and many other changes