---
---
Asgard
This update is dedicated to a new faction - the army of "new crusaders" called Asgard.




---
Background
Formed by a group of unknown individuals, Asgard possesses an unidentified amount of military resources. According to the scant information received from the few agents returning from the mission, it is believed that the goal of Asgard is to establish a new world order. In achieving this goal, they use an army of experienced mercenaries and special agents, as well as the latest examples of military equipment, among which a suspiciously large number of Future Tech equipment has been noticed.





In order to maintain secrecy until the last moment, Asgard severely limited the number of military personnel, preferring to select the best of the best. In practice, this means that their troops are extremely small, which is compensated for by the increased combat power of each individual unit and wide opportunities for their modification
Asgard is the catalyst for the Entropy events - it bears the responsibility for unleashing the new world conflict. Their gameplay side matches their background: they are true aggressors that prefer decisive action and do not encourage turtling.
Key Features of the Asgard are:
Asgard uses multiple ways of movement across the battlefield to deploy small groups of units to any location. They have the largest selection of the best transports in the game.
Many of their units have a tendency to immobilize, disarm, and weaken enemy units. In their armament - from pinpoint immobilizing attacks to special weapons created to disable groups of tanks or even large sectors of the enemy base.
Most of their units are "glass cannons", unable to withstand a lot of damage, but destroying the enemy from a long distance with deadly attacks.
---
Base building and army development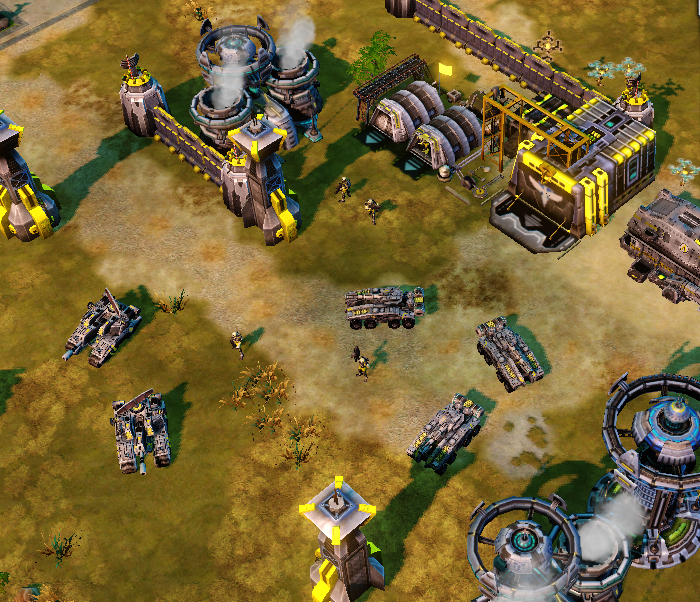 Asgard starts with a construction yard, like the rest of the factions of the original Red Alert 3. As an alternative, "darker" version of GDI in the Red Alert universe, they adopted their way of building a base - buildings are assembled into a construction yard, placed on the battlefield, creating a building placement zone around them.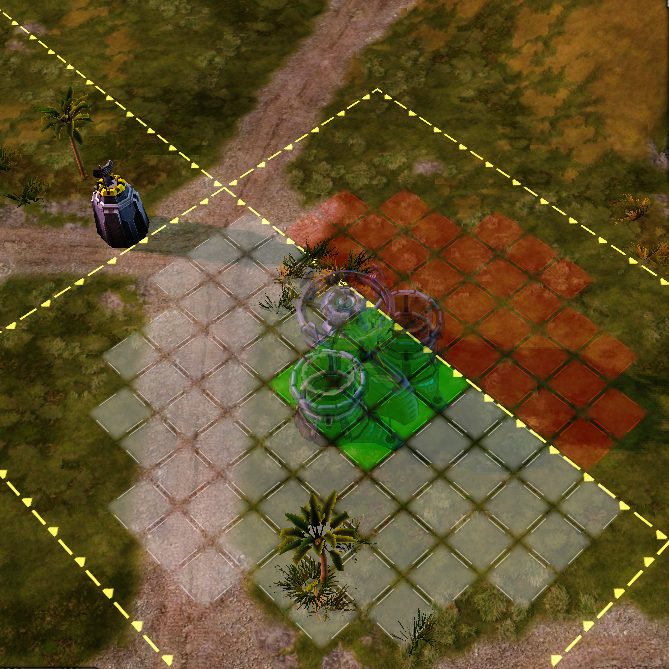 All buildings are deployed on the battlefield from chrono portals, which means that buildings are invulnerable during deployment. If necessary, the player can put any building into a chronoshift state, which will protect the building from any damage for a while, but also disable the building itself.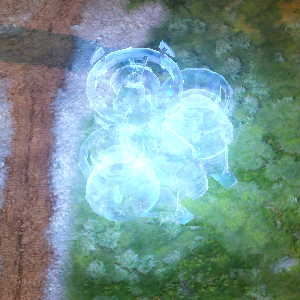 Upgrades that allow you to move to a higher tier of troops are bought for each building separately.
---
Units appearing in update 0.4.1

Cryodrone - a reconnaissance drone, also capable of performing infantry support functions.

Mercenary - seasoned close combat troopers who form the vanguard of the Asgard infantry force. Wear heavy armor and are capable of knocking enemy soldiers to the ground with their kinetic shotguns.

Cutter - high-tech anti-armor specialists. Their laser cannons burn through the heaviest armor with ease.

Chrono engineer - unarmed military specialists able to navigate the battlefield using handheld teleportation devices.

Ghost - long-ranged, cold-blooded hitmen, excellently prepared for dueling.

Paladin heavy tank - the heavy tank is relatively slow, but has tough armor that can absorb a huge amount of damage. The 'teasing ray' system disrupts the enemy's targeting systems, forcing them to attack the Paladin, forgetting about other orders.

Archer tank destroyer - tank hunter avoids close combat to burn enemy armor from afar using a laser cannon. If necessary, gun operator can fire an aimed shot at the vulnerable spots of enemy vehicle, thereby one-shot most of the tanks.

Kampfjet - high-tech air superiority fighter, the 'Sniper Jet', is capable of eliminating enemy aircraft without engaging in close combat, in which it is not very effective.

Mjolnir - stealth bomber is the workhorse of Asgard air forces. It is able to perform pinpoint strikes, reaching the target undetected. However, light armor does not allow it to stay under enemy fire.
In order to make the faction more playable, you will have access to some units of the Allied Nations until the Asgard gets its own counterparts.
---
Other changes
Honor Guard as Japanese elite infantry
Top-Secret protocols for Spetsnaz
Increased all commandos toxin protection by 50%
Removed armor penalty from imperial warriors when they use their ability
Increased Tanya's and Pathfinder's damage against Tesla Troopers, Spetsnaz, and Desolators
Lowered HP of Apocalypse and King Oni, which was too much inflated in the previous updates
Fixes Japanese EVA bug (it used Soviet voice lines before)
Many UI changes
And more...
Follow the news and thank you for your support!