Here are some working materials from the game. There is a lot of new stuff since the last alpha release. We weren't just sitting around twiddling our thumbs.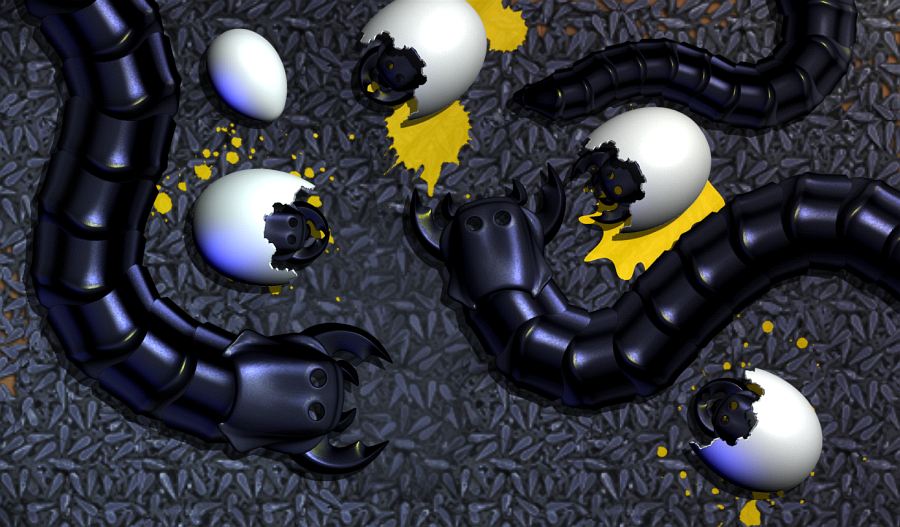 All my flat and simple-paletted programmer's art is being turned into something more serious. We are redesigning all the creatures in the game so they will fit with the existing environment.
We introduced normal mapping, and then every crawling or jumping thing took a long, complicated path from a high polygonal model to a flat sprite before getting to the game engine.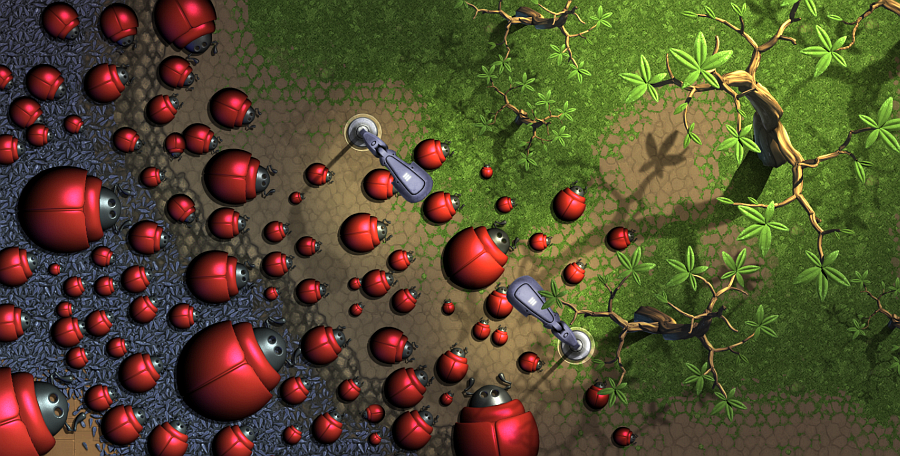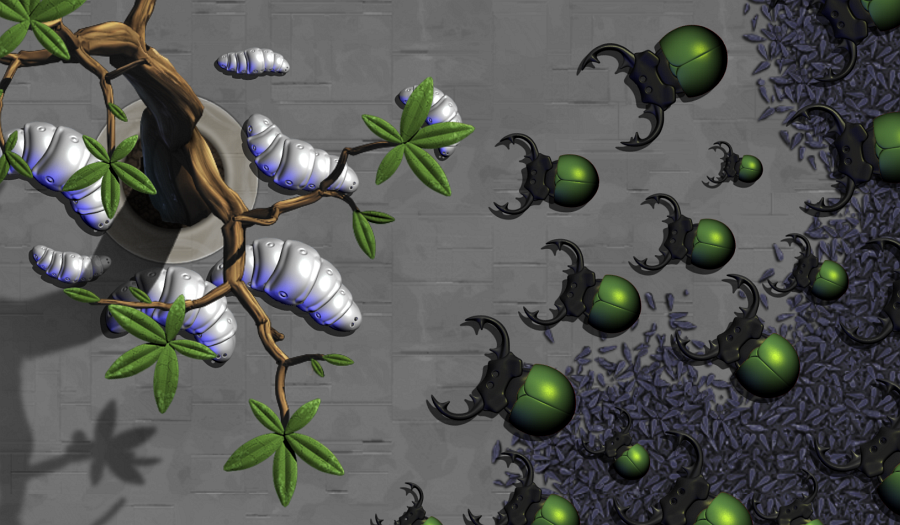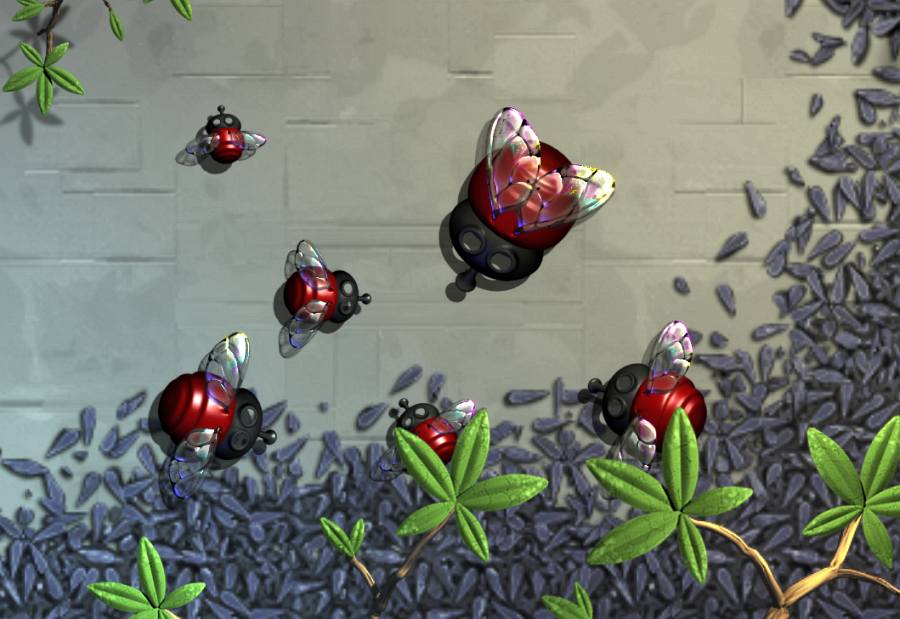 We have now completed the modelling and I want to share these screenshots of the intermediate stage. Don't worry, it will look completely different. These are just images from a temporary state of the game.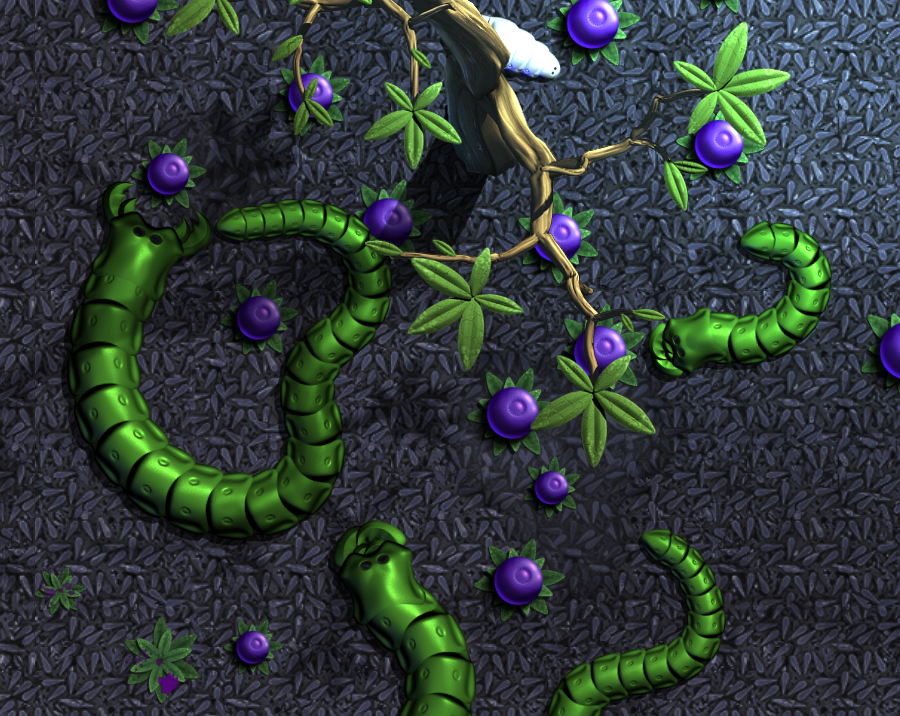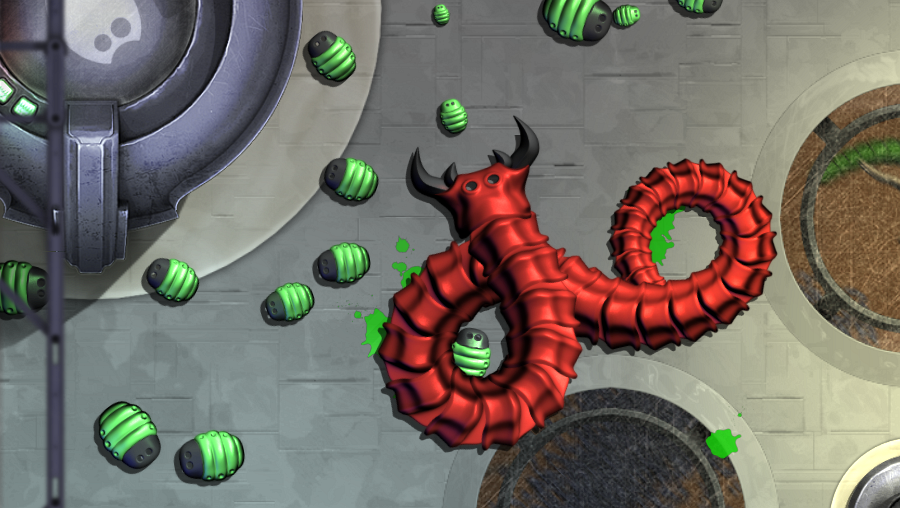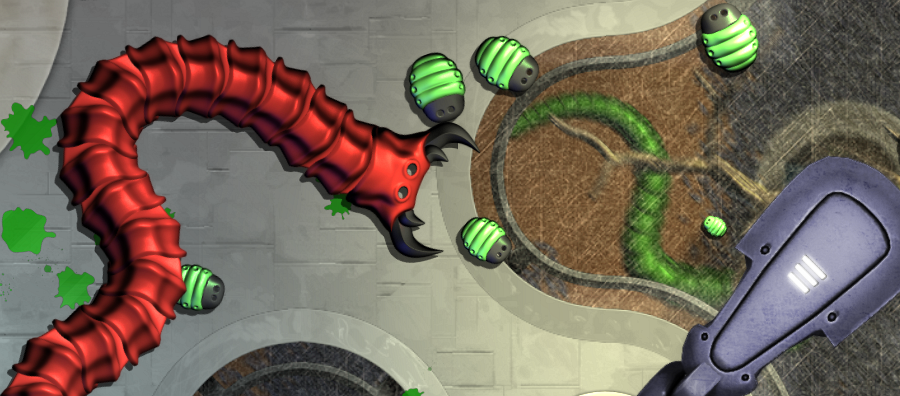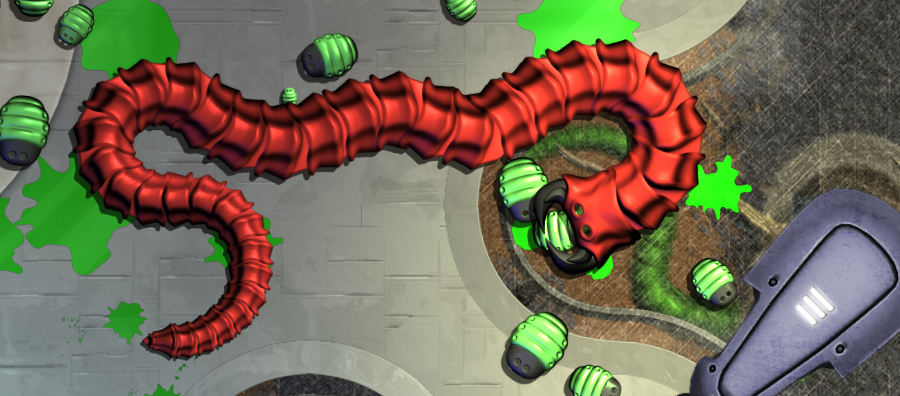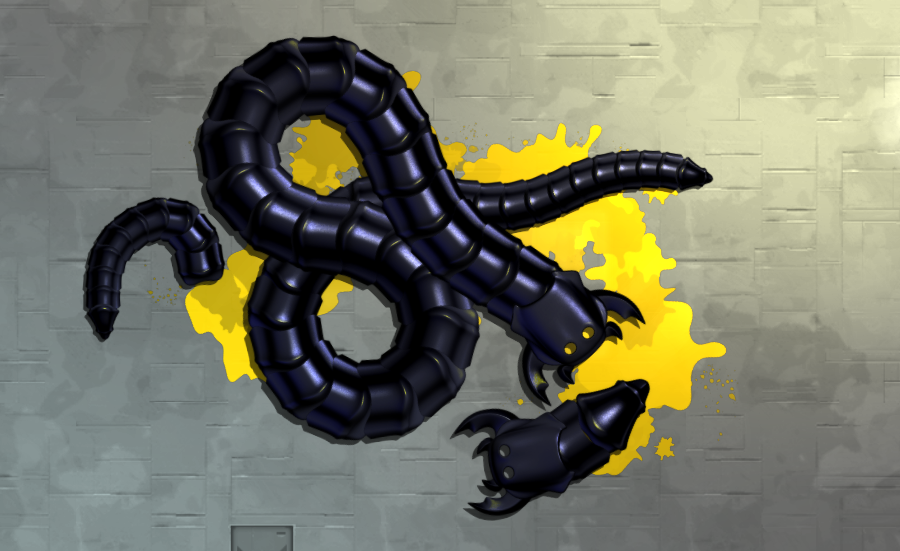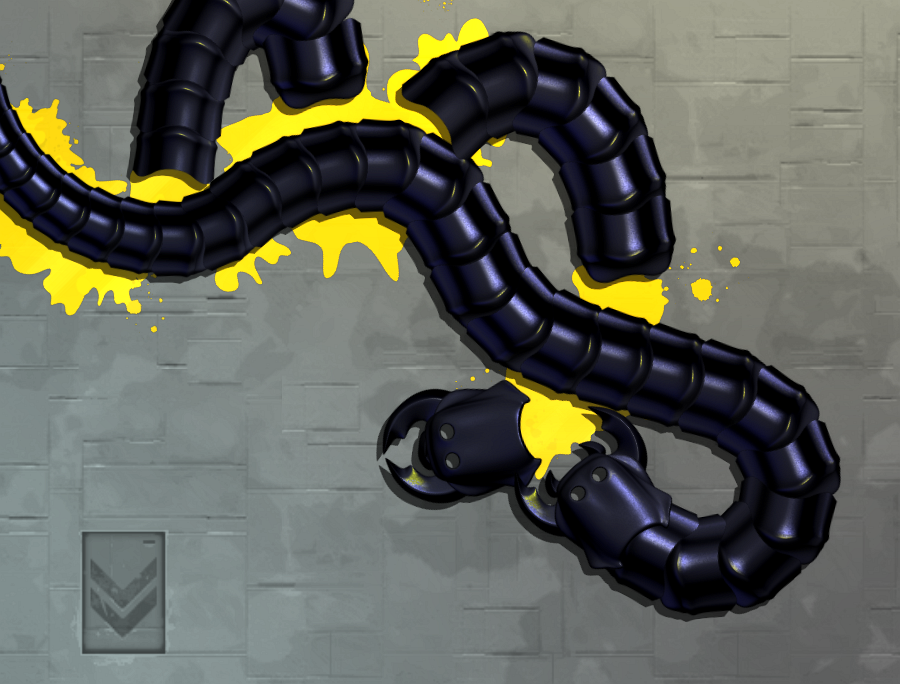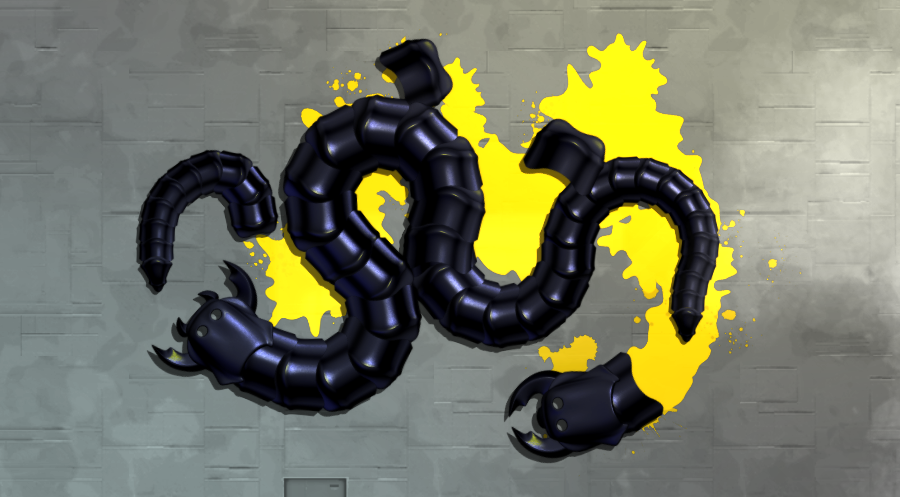 In the screenshot below you can see the final sculpting. Each of the three worms has its own texture and some variation on its jaws. Also all the worms lost their "goggles" - the frames around eyes. The eyes are still holes in their heads, but it's not emphasized as much.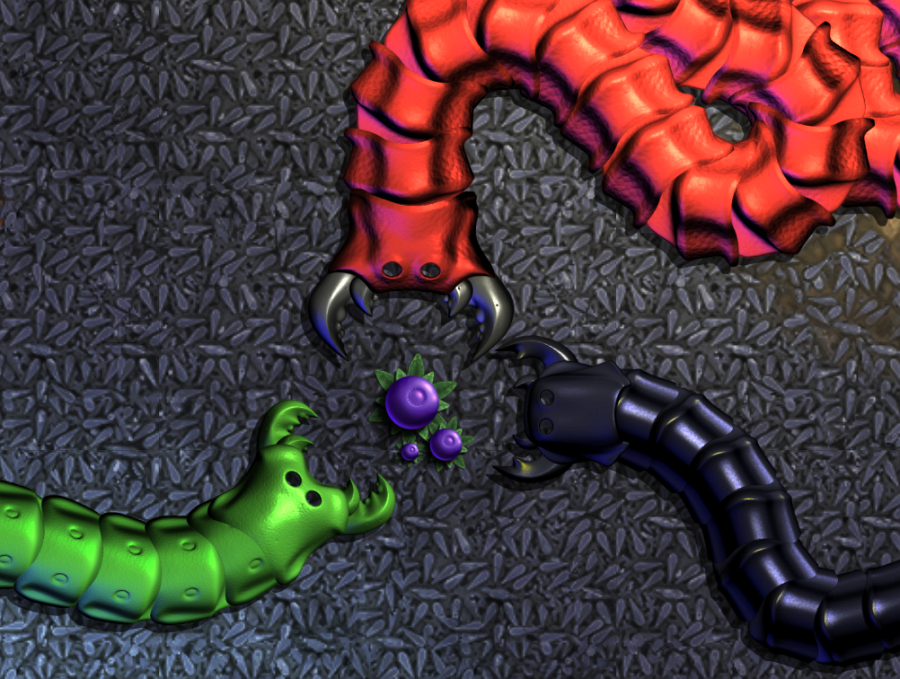 And now look at this in dynamic in widescreen! It's supposed to be a video about green worms hatching from eggs. We needed to disable debug paralysis from the AI to allow the black worms move. Immediately the green worms in the far corners of the map use this opportunity to get onscreen.
The second video is about the short but bright life of a fly and its postmortem adventures in the red worm's stomach. The previous video was recorded before correcting the worms' skin, but in this video you can see all the advantages of modern pharmacology sculpting.
What's next? Next comes texturizing. We will try to get rid of the plastic feeling and breathe a little life into our precious creepy creatures.

Don't hurry to turn off your radio. I will publish more materials from the work in progress, and when it's finished I'll write up another post like this.