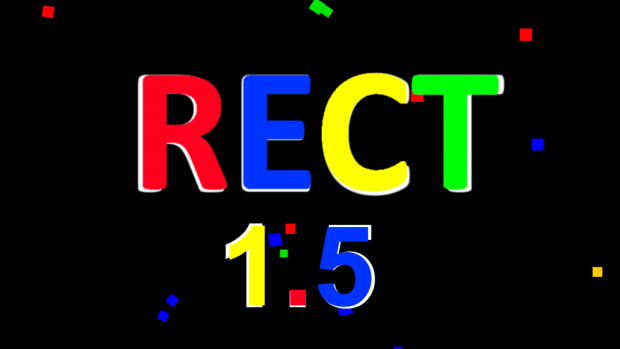 ---
Finally we are done with Rect 1.5. After many hours of development, sweat, blood, and a lot of time spent with testing, we can finally consider it done.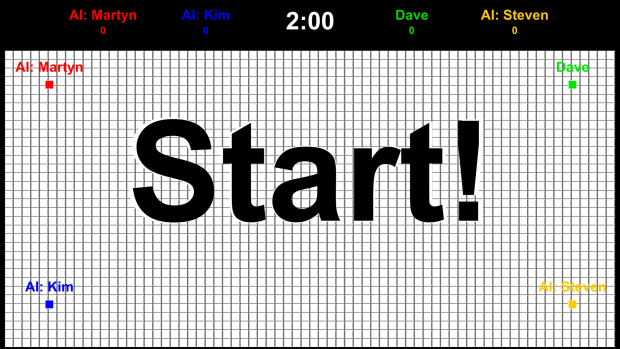 ---
What's new:
New menu elements (e.g the game can remember the player setup, and after the first time, players can jump immediately to choosing a map)

Changed menu background

Added manual to all powerups

Added new freezing powerup

Tweaked TUEHMOÜ, less frequent roll, more shake

Tweaked Invert powerup, now only in TUEHMOÜ

Tweaked Preset Controls, the layout is more comfortable (changed F to Shift and L to Spacebar)

Tweaked AI

Added player name above each player's rectangle at the start of a round

Fixed a bunch of bugs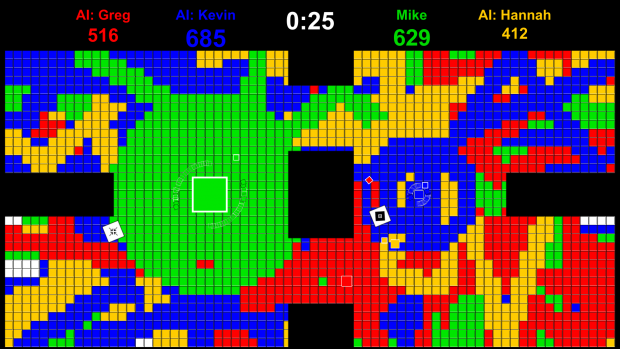 ---
It was a long development process, but it was worth it as the game became much better. Many tweaks are based on user feedback.The toughest thing during this last development phase was joining IndieDB. Now we are working on reaching out to more people, through IndieDB and YouTube.
What's to come:
Adding LAN support

Adding new maps

Possibly adding new Powerups

Mac and Linux port (note: we are having hardware problems, as we have access to an Apple computer, but not to a Linux machine)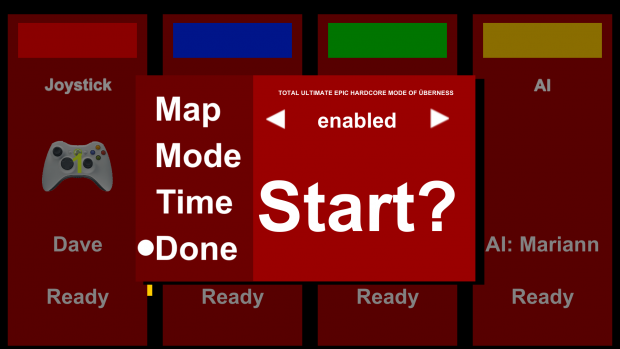 ---
And as we speak, it seems we've found a new bug. Back to fixing, rebuilding, and so on.