We're are currently looking to recruit an Unreal scripter to help us build ColourRunners. To keep things clear and simple I'll cross post what was posted in the jobs fourm.
Hey guys,
I've posted this in the UDK forum but I didn't think it would hurt to post hear either.
ColourRunners is a unique Unreal mod currently in production as a final year university project. We are a small, friendly, two person team looking to recruit a scripter to help us realise our game.
In ColourRunners the player's movements are restricted to ink trails. The player is capable of running on any surface covered in ink, including vertical surfaces. The player is equipped with an Ink gun so they have the ability to create their own ink trails and move anywhere they want in the environment. Using Kismet extensively we built a small prototype that demonstrates how our mechanic works.
youtube.com/watch?v=xmSjbhn53dI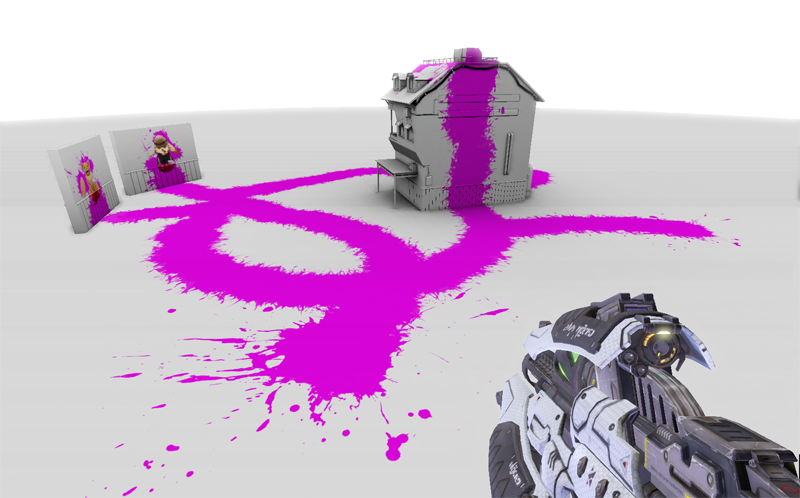 Unfortunately building the game in Kismet is far too buggy and time consuming. We are looking for a scripter that can help us build our ink running mechanic and custom ink gun. We can supply a detailed design document clearly explaining each element of the gameplay to anyone interested.
Once complete the game will be shown at Gamecity (gamecity.org/) near the end of the year. Anyone who contributed to the project will of course be credited in full. We have already received a huge amount of interest and positive feedback in the project. This is a great opportunity for anyone looking to create something a little more unique in Unreal. If interested in working on ColourRunners with us pm me or alternatively email us at: