So we had our fourth user test yesterday. Roughly 1500 clones were killed & Recloned during the span of an hour. That's 25 Clones Per Minute (CPM). The most popular guns were the currently overpowered sawblades & machineguns.
At Rust0, we are not great believers of 'nerfing' weapons, so we'll probably buff all the other guns somewhat. You'll find some screenshots from the mayhem below!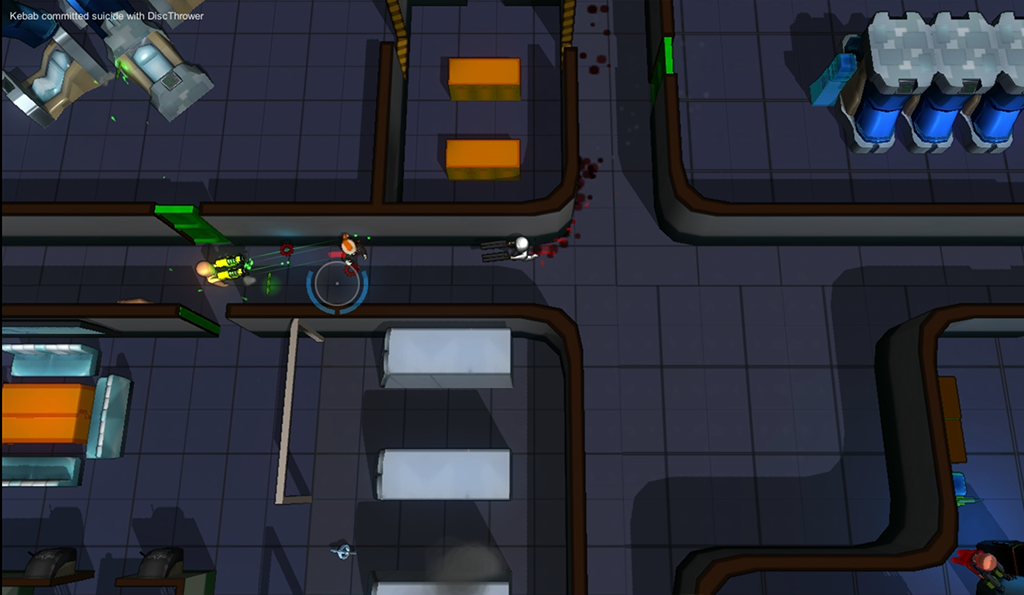 Disks are awesome weapons in tight spaces if you are looking to kill yourself.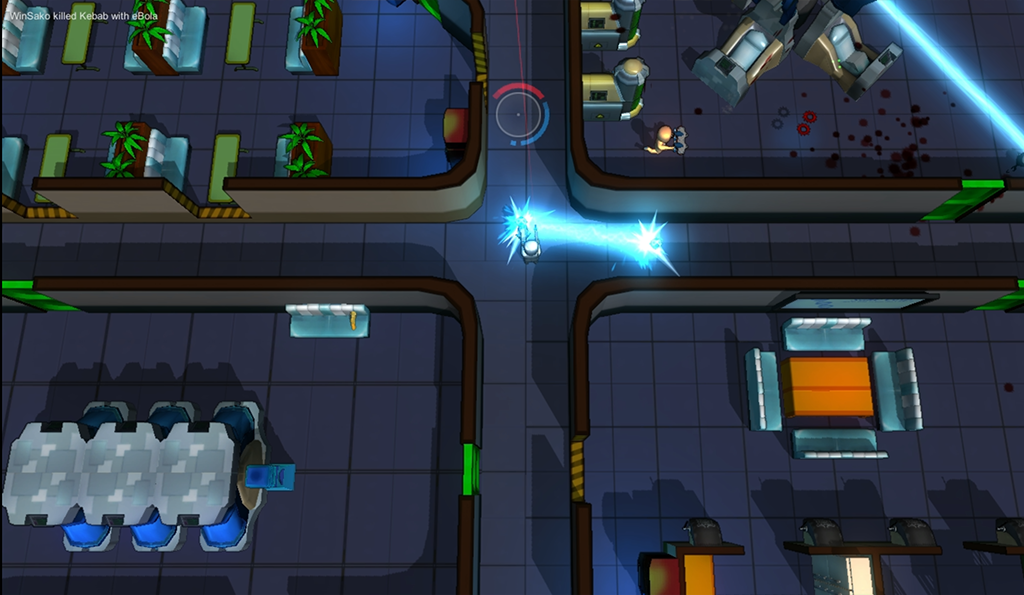 eBola is very effective at clearing rooms. And you can do it from behind walls!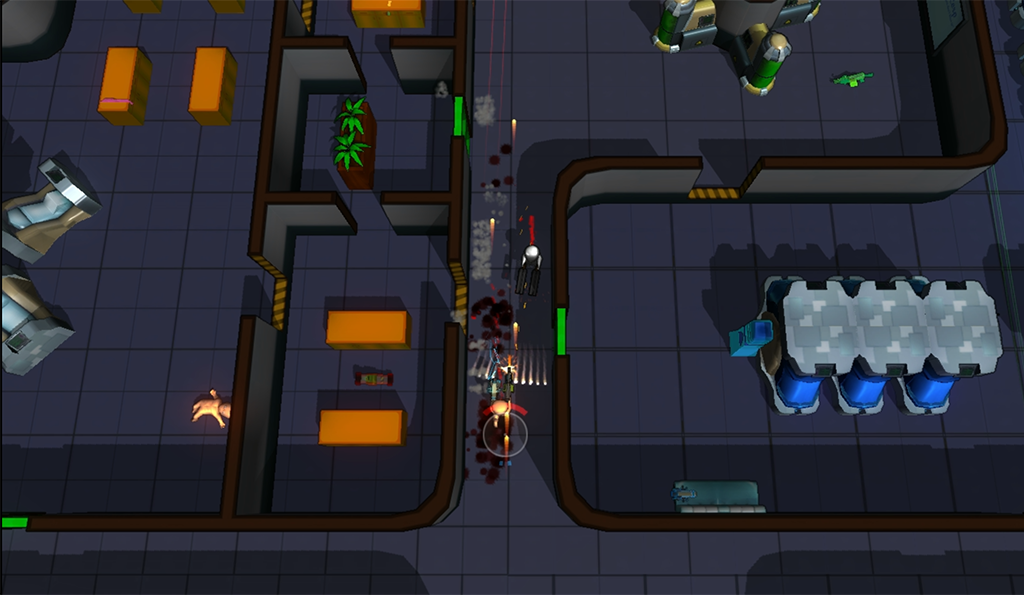 Yup. That guy in the wrong end of the dual-doublebarreledshotguns is dead in a few milliseconds.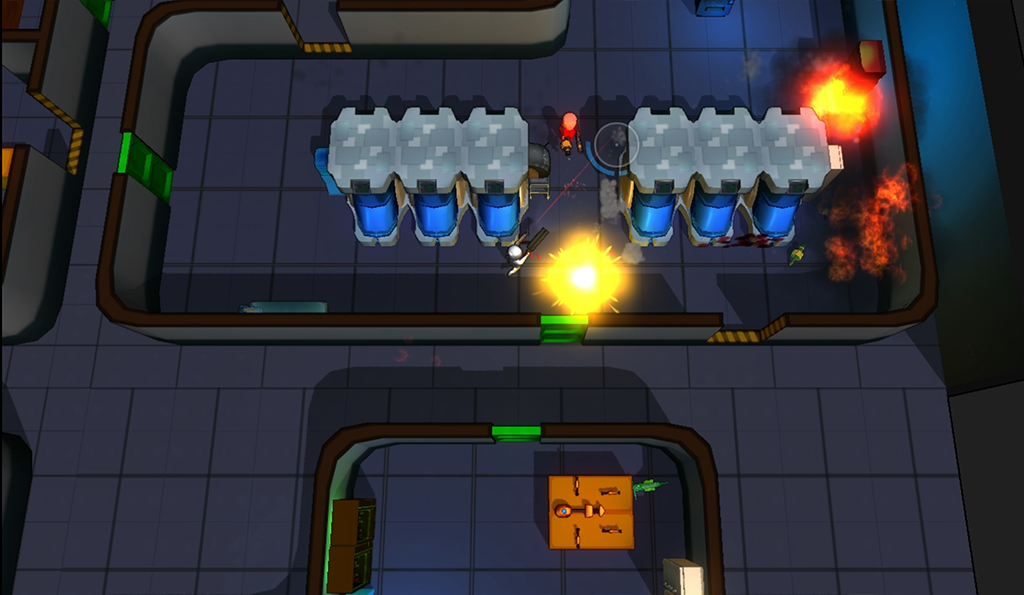 Napping chambers! With fire!