Good Morning!
Here it is, what you have all been waiting for, the official release of Recall 2087's website. It's finally here, and after such a long wait I am very pleased to reveal everything that I have been working on so secretly for the past year and a half. Some of you may have started thinking that the mod was dead but I can assure you now that it is very much alive.
This has been a long, and at times, a frustrating road trying to get the site online and as stated in my previous news post, actual build time of the mod has slowed down dramatically during the site's construction. But all that is going to change very soon as I plan to get back building within the next two weeks. Sadly, the lost build time means that Alpha Recall has been called off until further notice and again I must apologise for this. But it's not all DOOM and gloom. The website comes packed with all sorts of Recall goodness including the Recall 2087 story, screenshots and music. I have also created a development blog in the forums section for those interested in Recall 2087's work in progress. So what are you waiting for? Click the link and...Open Your Mind To Me!
The mod has been through many changes since it's birth in 2008 and after the completion of The Running Man mode, I jumped straight into writing up my first design document for the Recall 2087 storyline. Set in the year 2087, my aim was to highlight factors such as global warming and
overpopulation so my first write-up included a brief history of the decades leading up to 2087 and how influences from the world renound megacorporation, Earth Intelligence, helped shape the world into a better place. With global recession in full swing and the dwindling of natural resourses, planning went underway to begin terraforming the red planet. On January 9th 2024 the successful landing of Savior 2 on the Mars surface sparked a new era for Humanity and EI terraformers began
building Mars' first greenhouse oxygen gardens in the Marineris Rift to act as the future colony's main air supply. But after the exciting discovery of Turbinium trace elements within Pyramid One EI deligates proposed plans to commence a full scale mining operation beneath the Mars surface. A full outdoor level is being designed for Quaid's exploration of Mars and the following audio track demonstrates the kind of atmosphere that the player will experience while outside.
Deciding what style of level design that Recall 2087 should have was enough to make a grown man cry for several hours. I knew I had to stay close to architecture from the movie but as my background was creating mulitplayer maps, I was entering a new world so I jumped head first into the Doom 3 editor and spent about three to four months testing out new ideas for a sci-fi style mod. The first level of Mars Federal Colony came to life about five months after producing multiple test maps and I was very proud as it had the similarities with Total Recall that I had previously hoped for.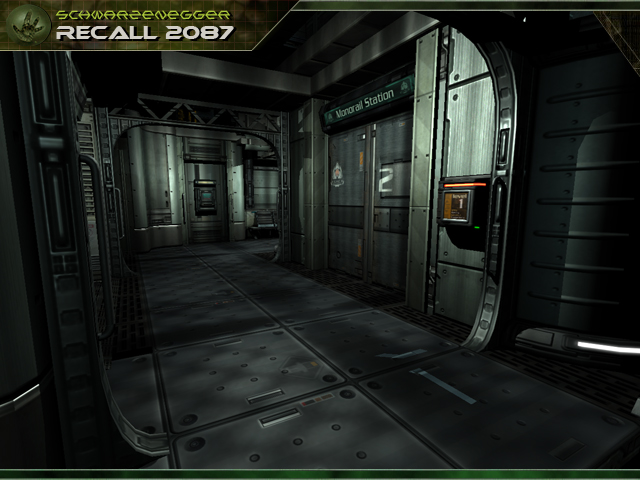 One of Recall 2087's cool features is the amount of bad guys that are scattered throughout each level and when I say bad guys I mean bad guys, not monsters! The majority of enemies that Quaid will
encounter are in human form and each will come with their own unique weapons and abilities. There are approximately thirty bad guys and each one belongs to their own character class. Adding to this there are seven different classes and these include the Colonial Federal Guard, Terraformers, Mutants, Stalkers, Professionals, Cybernetic Organisms and Aliens.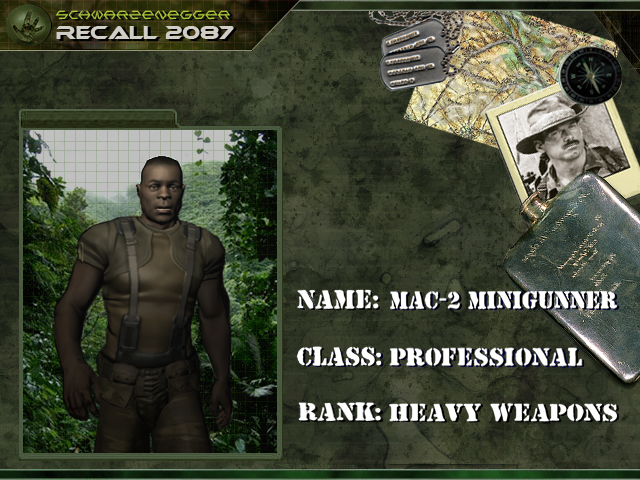 The forums section is also up and running so you are all welcome to stop by and take a look at the development blog if you're interested or else you can discuss your favourite Arnold movies in the Schwarzenegger Chat area. I have also posted up threads in the Jobs section if you want to help out with the mod as I'm recruiting talent from all over the globe at the moment.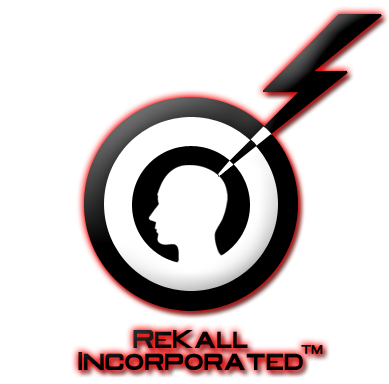 Join ReKall...for the memory of a lifetime!
Well, that's it from me for now. I hope you all are well and again, thanks for your patience over the last year.
Quaid.