Good Morning!
Hello to all my fellow Total Recall enthusiasts out there. I'm back again, as promised, with my 2013 news post and while yet another year has gone by in the modding world, Total Recall remains unfinished. I mentioned in my previous news post that due to the loss of my backup files while travelling around Australia, this ultimately meant that I would be losing one year of work on the mod. Yes that's right, an entire year! You can imagine my frustration and while away I was actually considering to forget about the mod altogether. But I'm glad I didn't as Total Recall would have just ended up on the ever growing dead mods list.
The only thing that kept the creative juices flowing during my time abroad was a trusty sketch pad, pen and pencils which were used daily for jotting down any ideas or concepts that came to mind. I can say with much delight now that I'm back in action and I have just completed another level which is just one more step closer to the mod's completion. My plan for this year is to knuckle down and finish up on all the level design and then get cracking with the coding aspect and other general duties. It's gonna be a tough year but I'm ready for it as I want to see this little beauty released some time in 2014. Right, time to show off some progress...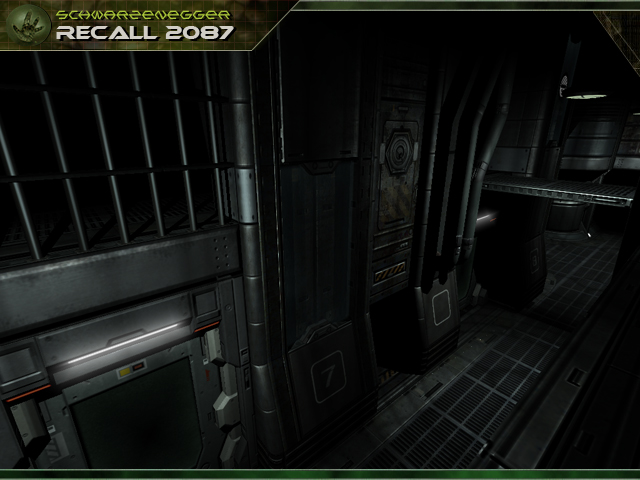 The first couple of shots I would like to reveal are scenes from Mars Federal Penitentiary. The level is set in a futuristic prison which was partially influenced by the movie Fortress starring Christopher Lambert. I personally have never seen a prison level in a FPS game and I think that it really fits in well with the Total Recall world. In the story, the prison was originally intended as a holding facility for psychologically troubled mine workers but is now used for interrogation and execution of captured colonists fighting for the rebel cause. The gameplay behind the level is basically Quaid waking up daized and confused where he must escape his cell, find his weapons, and sabotage the prison's security system. This will inevitably lead to a lockdown where a frenzy of gunfire will break out between the guards and prisoners! I don't want to blow my own trumpet but I'd say this level will be a favourite with players of the mod.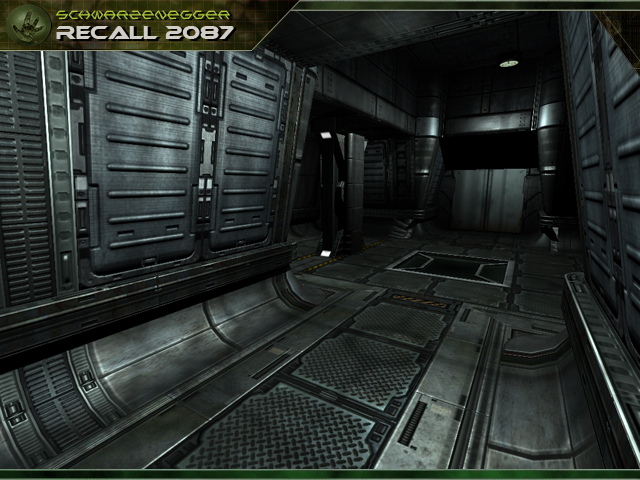 This next shot is my first attempt at Total Recall's final level which is set inside the alien reactor. My initial plans for this level were to have some similarities with the alien architecture from Prey and I know I'll be editing it a dozen more times to get what I'm after. My aim with this level is for it to be split up into a few sections with half the map being dedicated to flying. When quaid stumbles across some of the reactor's alien hardware ie. the shuttle, he must try it out. This will give players a nice sence of freedom compared to the original Doom 3 experience while taking part in some exciting aerial combat with alien space crafts.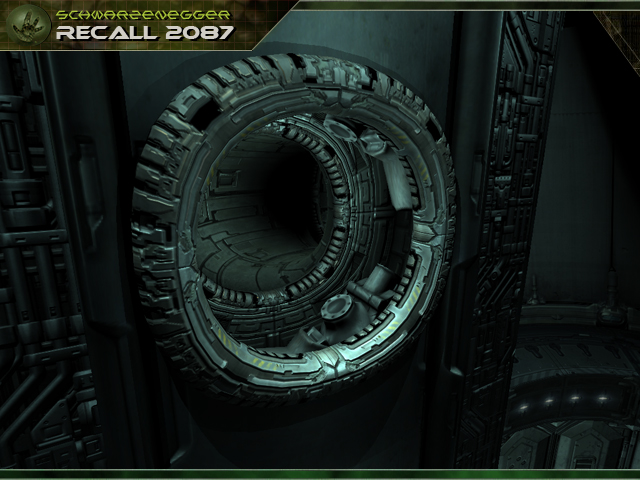 Well I think that's pretty much it for now regarding my progress. Hopefully my next news post won't be too far in the future and will have more to show so keep an eye out for updates. Most of the Total Recall mod followers have probably lost interest and turned away but I can understand this. Since it's beginning, Total Recall has remained more or less a one man job. At times it would have been nice to get some help but I understand that Total Recall is a fan based movie mod and new idea mods are usually what modders opt for. To add to this, the Doom 3 modding community has pretty much always had a cult following and right now most of it's modders who have any talent are either preparing portfolios or working hard on their own personal projects. But with this year's release of the Doom 3 source code, hopefully we will see more modders migrate to the id Tech 4 engine as it is now a good competitor with Epic's UDK.
Anyway, that's it from me for now and I hope you all had a good holiday season!
All the best,
Quaid!