S

hutter: Horror Game Demo is now out!

Go to the download section and start Installing!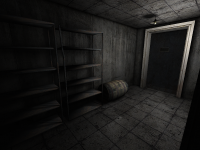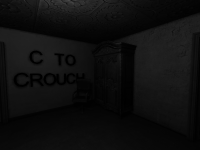 Including Features -
Turning camera on
Zoom System
Mouse as a action key! (You can now open doors and pickup item with right click button)
Animated battries
Camera Repair System (You can now repair you're own camera when it's broken!)
Hud Cracks if damaged
Stealth Bar - See where you can hide in shadows
Mouse to open doors and pickup
Camera repairing
Slow-mo Bar - Slow down time to Escape The paranormal
Cinematics - 16:2 Cinematic Bars to feel like it's a real movie.
RestRoom - To Save and Restore Hp, even hide from Paranormal and Restore Fear.
Cutscenes - Cutscens between levels
Camera Effects - Including Vision and Flash.
Investigation Script - Investigate Objects.
Insanity Bar/Panic Bar - Player's Fear Bar
Camera Tilted View - Custom Tilt View
Animated HUD - Custom Animated Hud
Grain Effect - Grain film effect
Vision with F - Turn on Nightvision
Shadows - Shadow Effects
Sounds effects - HQ Sound's effect
Puzzles - Full of Puzzlesolving and Dream levels.
Switches - Turning on Switches for lightning
Hardcore - NO HP OR WEAPONS.
Story driven - A Story driven Game.
Recommended:
Windows XP Home / XP Pro / Vista / 7
Pentium 4, 2.66 Ghz (or equivalent)
2GB RAM
1.4 Gigs of Hard Drive Space
DirectX 9.0c
DirectX 9.0 compatible Sound Card
DirectX 9.0 compatible Mouse and Keyboard
DirectX 9.0 compatible Video Card (3D Hardware Accelerated) with
at least 128MB of memory
Feel free to Do Youtube videos, Review, Any
Walkthroughts, and First plays!

OFFICIAL DOWNLOAD LINK -
Download it from 'Download Section
Click here
STORY/PLOT/ABOUT -
Click Here
Cheers,
Kumi