<!-- begin content -->
Rec Rules Arrive June 30th! Date: Jul. 2, 2010 |Attention Soldiers!
Starting June 30th, Combat Arms is excited to bring you a whole new FPS experience, with Rec Rules (Beta) on the Papa Server! Recreational (Rec) Rules are a brand new set of playing rules, created to provide you with the less rigorous, leisurely gameplay that even the most focused soldier occasionally needs. Whether you're a soldier fresh from the training grounds, or a veteran weary of the endless battle for justice, the Papa Server and its Rec Rules welcome you.
Take a break from the daily grind, and enjoy the following perks of Rec Rules (Beta):
· Open to all ranks
· Separate, Rec Rules-only stats
· All maps and modes from Clearance Level 2 available
· Lower Weapon Recoil
· Larger Hitboxes
· Exclusive Super Soldier option
· A fun, relaxed environment to hang out with your friends
· Easier gameplay for rookies and veterans alike, for a more even playing field
· One Man Army and Elimination matches only
So next week, take a trip over to the Papa Server, and let Rec Rules recharge your batteries!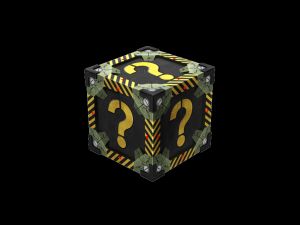 --Combat Arms Command--