Greetings Troopers!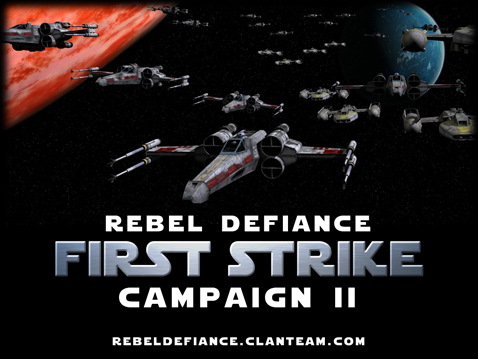 This evening the circle is now complete, and this campaign is over. Let's look at the scores and see what the final results have given us. With 50 points up for grabs tonight it was all to play for, and though fairly low numbers attended, it was still enough for us to go with the multiplayer version of the map rather than the co-op as the conflict moved to the key battle of the war in the Yavin system.
THE FINAL BATTLE: BATTLE OF YAVIN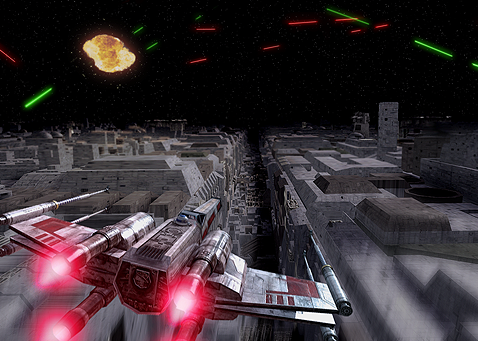 As the low numbers of fighters from both factions engaged high over the surface of the Empire's terrible battle station, the numbers worked against the Empire in some respects, with Rebel fighters able to pull Imperial pilots out of their defensive positions when they are already spread thin trying to defend all the map's assets, but the low numbers also meant it was fairly easy for the Imperial pilots and turbolaser gunners to spot and pick off the Rebels as they attacked, so there was balance, but this additionally gave the Rebels more time to fulfill their mission, so after a pitched battle the towers were eventually neutralized and the battle over the trench began, which is where things really got serious with intense dogfighting occurring both in and above the trench. In the end the fatal blow to the Death Star came with around 60 tickets remaining from the pool of 300 that the Rebels started out with. So a hard fought battle finally came to a close with a victory for the Alliance.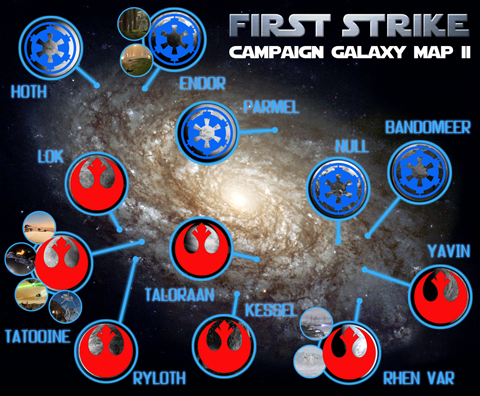 With the final round the losers gain no points, so the Imperials gained nothing this week with the Rebels getting 50 points. They had two non-registered players resulting in a deduction of 1 point. So the final scores for the campaign are as follows:
Imperials - 173.5
Rebels - 177.5
Which goes to show that the current general trend in industry to hire contractors in rather than having a full roster of full-time employees is a sound one, as the Rebels who fought in this campaign were largely freelancers and mercenaries.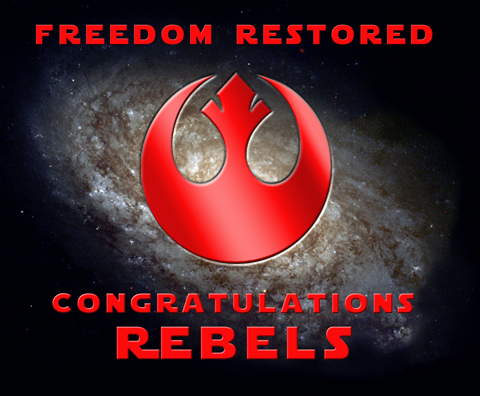 Anyhow congratulations to the Rebels once again.
With that pesky battle station scuppering the Empire yet again. The Emperor might like to get in contact with the Death Star's lead designers, and the chief contractors who worked on the construction of the Empire's pride and joy for a quiet chat.
So what of this coming week? Well the campaign may be over, but still head on the Rebel Defiance server to celebrate the Rebel victory and indulge in a few games of First Strike, the more the merrier.
If you've discovered First Strike over the course of this campaign and have enjoyed the experience then our job here is done. Now you just have to come back for more.
Until next time...
See you on the Battlefield Troopers!