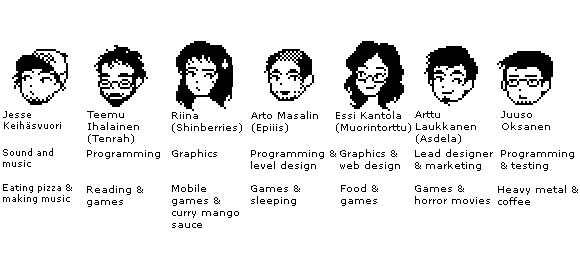 Greetings from the freezing Finland!
Here is the team behind Reaper's Day Off. We are all students at JAMK and Reaper's Day Off is a 1-year school project for us. Our project year ends 11 May and we will drop the demo at the same day! Reaper's Day Off will be an demo only game if our plans stick but everything that supports us is welcome.
Reaper's Day Off has a story and most of the other stuff already written for it, but there was a limited time frame for us to work in. We included the first world of the game in the demo and the beginning features and tricks Reaper has.
We are happy to answer all your questions and would love to hear your ideas regarding the game!