RealRTCW 3.2 Addons Pack:

RealRTCW 3.2 Russian Language Pack:

---
FAQ
1) How to install RealRTCW 3.2?
Like this: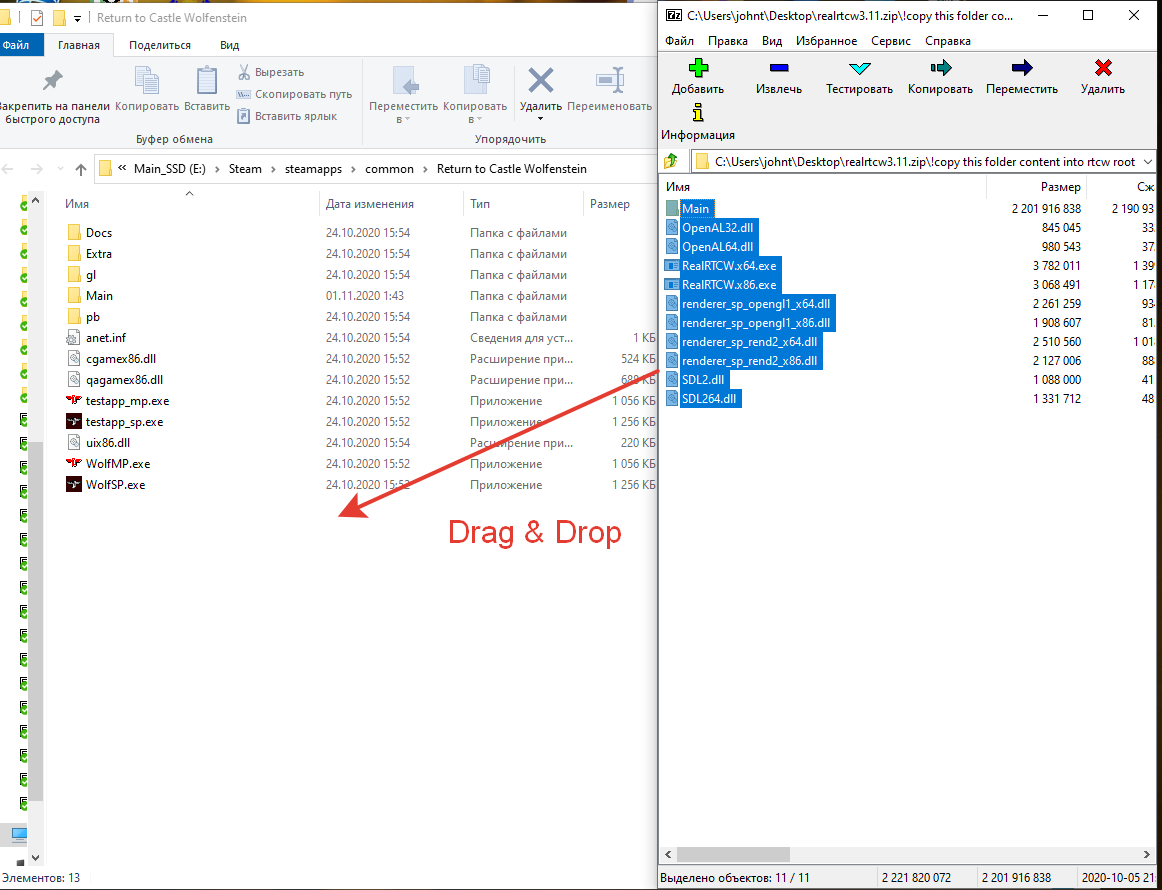 2) How to install addons for RealRTCW 3.2?
Like this: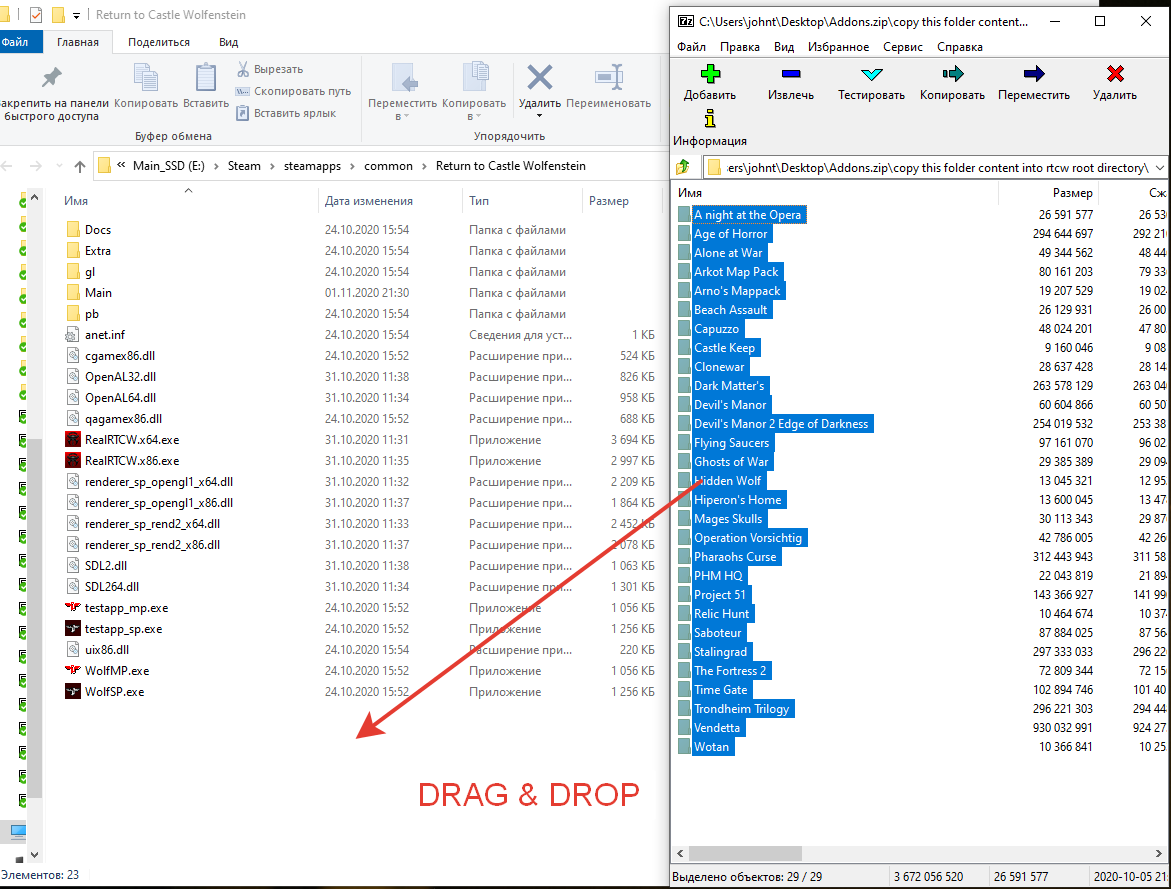 3) What's the difference between Steam and non Steam version?
Apart from the Steam specific features like Steam Workshop and Steam Cloud - there's none. Steam and ModDB versions are equal.
4) How to play with the controller?
After you loaded up the game, open the console with SHIFT+ESC and type in:
"/exec xbox" This will load up the controller config. After that you can start the game and use the controller of your choice.You can change button layout by editing xbox.cfg, which located in the "Main" directory inside RealRTCW root directory. !Warning! Controllers are currently working only in-game. No menu navigation for now.5) How to activate cheats?
Activate console with SHIFT+ESC and then type: /spdevmap *mapname* (e.g /spdevmap escape1)
This will load map of your choice with activated developer mode. You can use cheats now.
6) Is RealRTCW compatible with RTCW MP?
No.
7) Is source code available somewhere?
Yes. Source code is available on Github.
8) Game is crashing in startup for some reason.
You might messed up the config. Delete realrtcwconfig.cfg located in My documents\RealRTCW\main.
This will reset your config file.
9) How can I support the developers?
We are accepting donations via
PayPal
You can also purchase Supporter Pack on Steam:
---
RealRTCW 3.1 is now available on both Steam and ModDB! This is a huge milestone for the mod and for me personally. Let's find out what you get in this new version!
New training level

Previous training map was alright. But it featured so many custom models,sounds and textures, that it inevitably broke the original RTCW art style. This time I decided to use the absolute minimum of custom assets and create a new training level from scrath. I'm pretty satisfied with the results. See you on the firing range!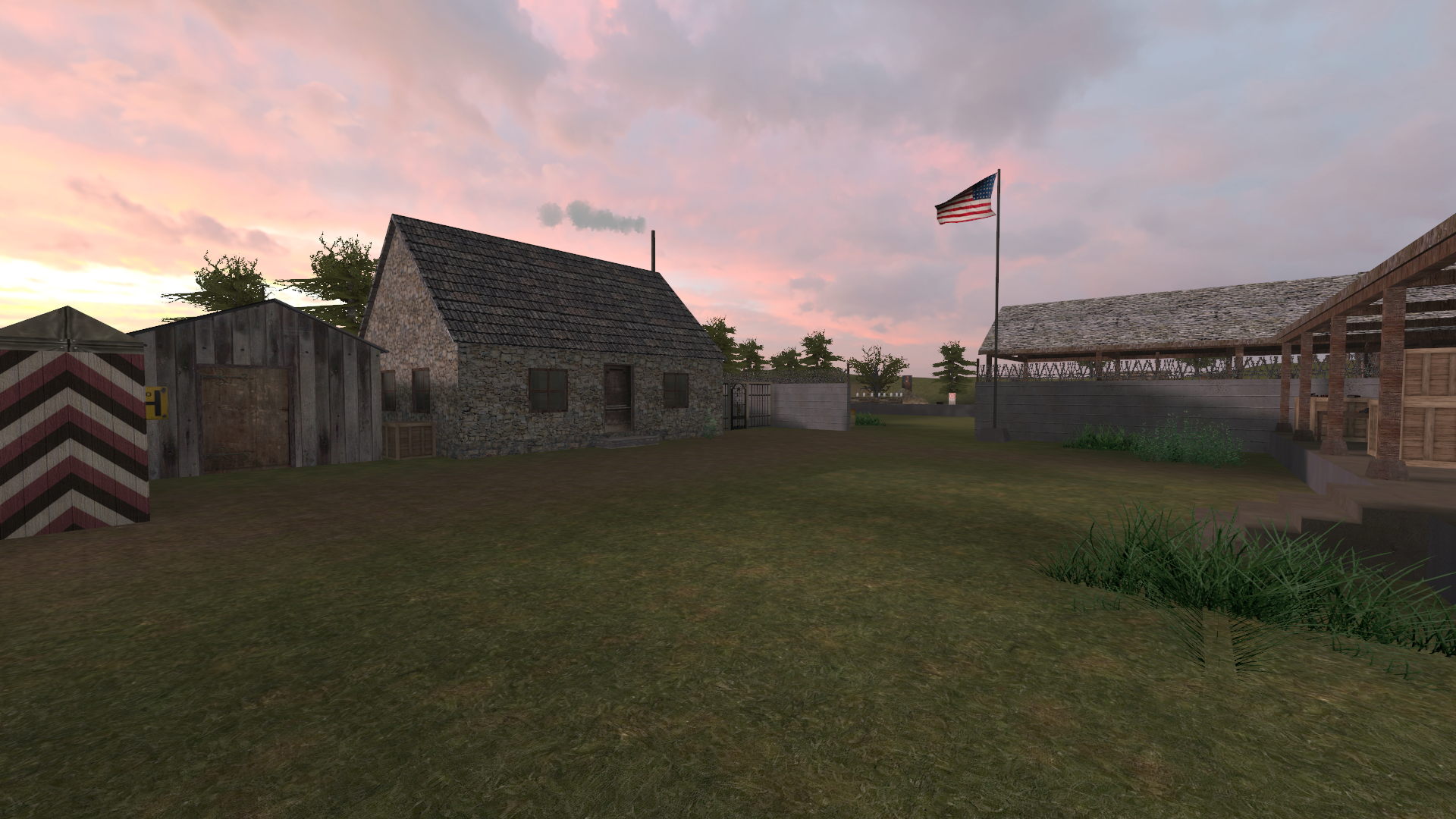 ---
Beta subtitles support

Thanks to Eugeny, one of the best RTCW coders out there, we were able to bring a proper subtitles support to the game. There still a few rough edges with timing of some phrases, but generally it is working fine.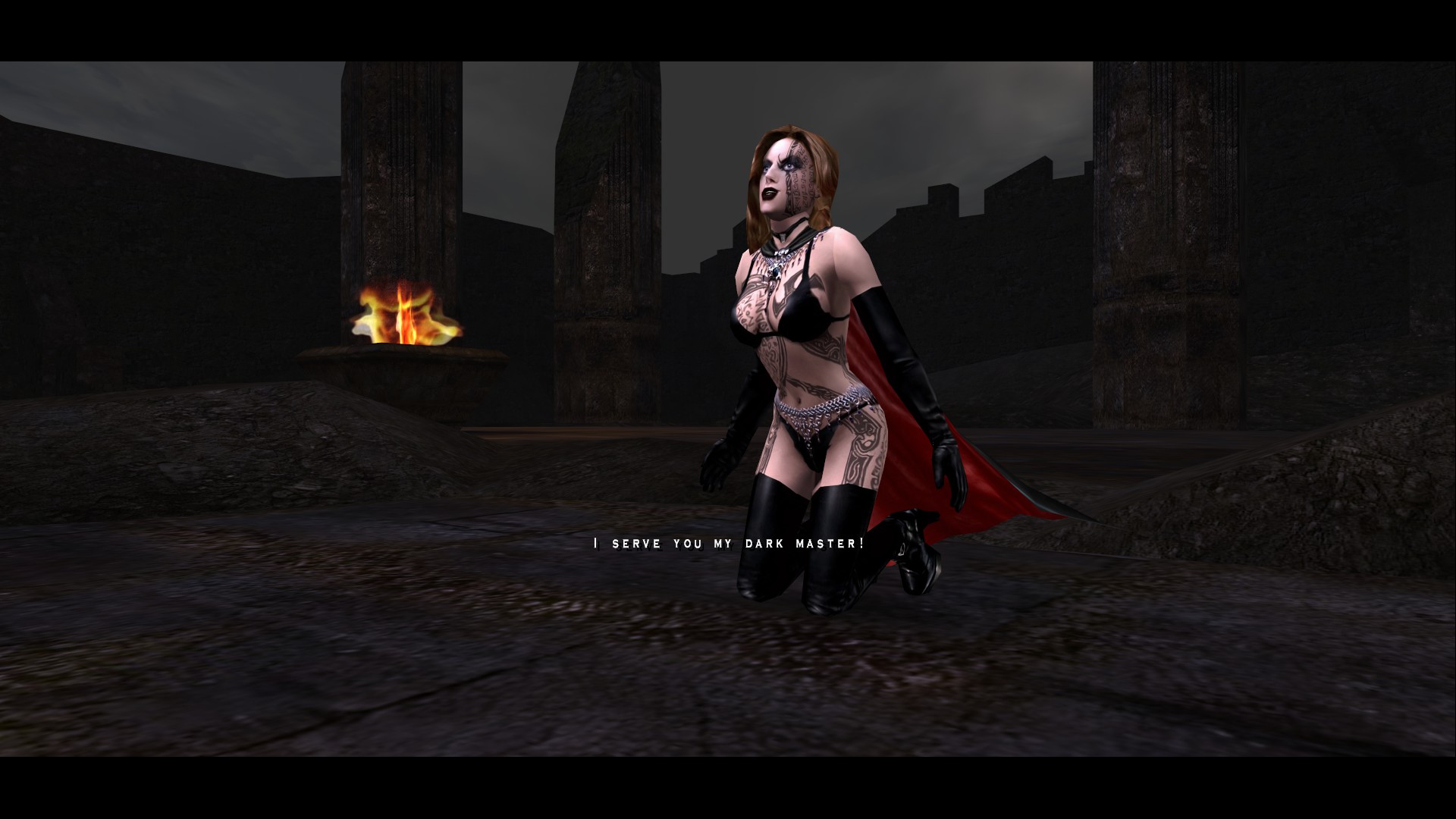 ---
Overhauled user interface

Thanks to my another collegue from the modding scene - William Faure, we rethinked visual concept of main and in-game menus. We tried to follow the new Wolfenstein games style, without going to far from original.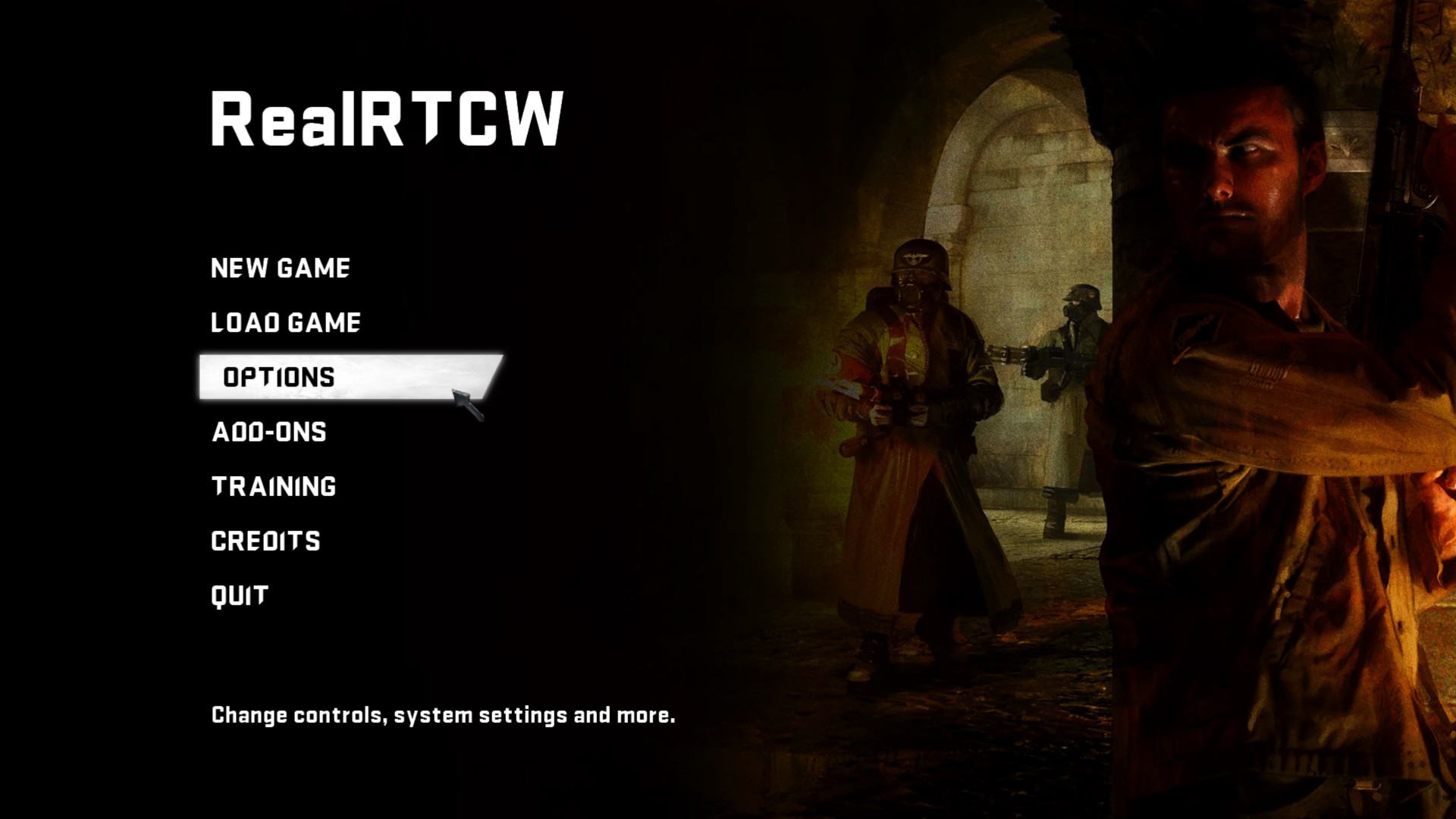 ---
Venom Mod integration

Author of the Venom Mod Hellbaron,approached me recently and offered his help with a proper integration of graphical improvements featured in his mod, including fancy shaders and detailed textures.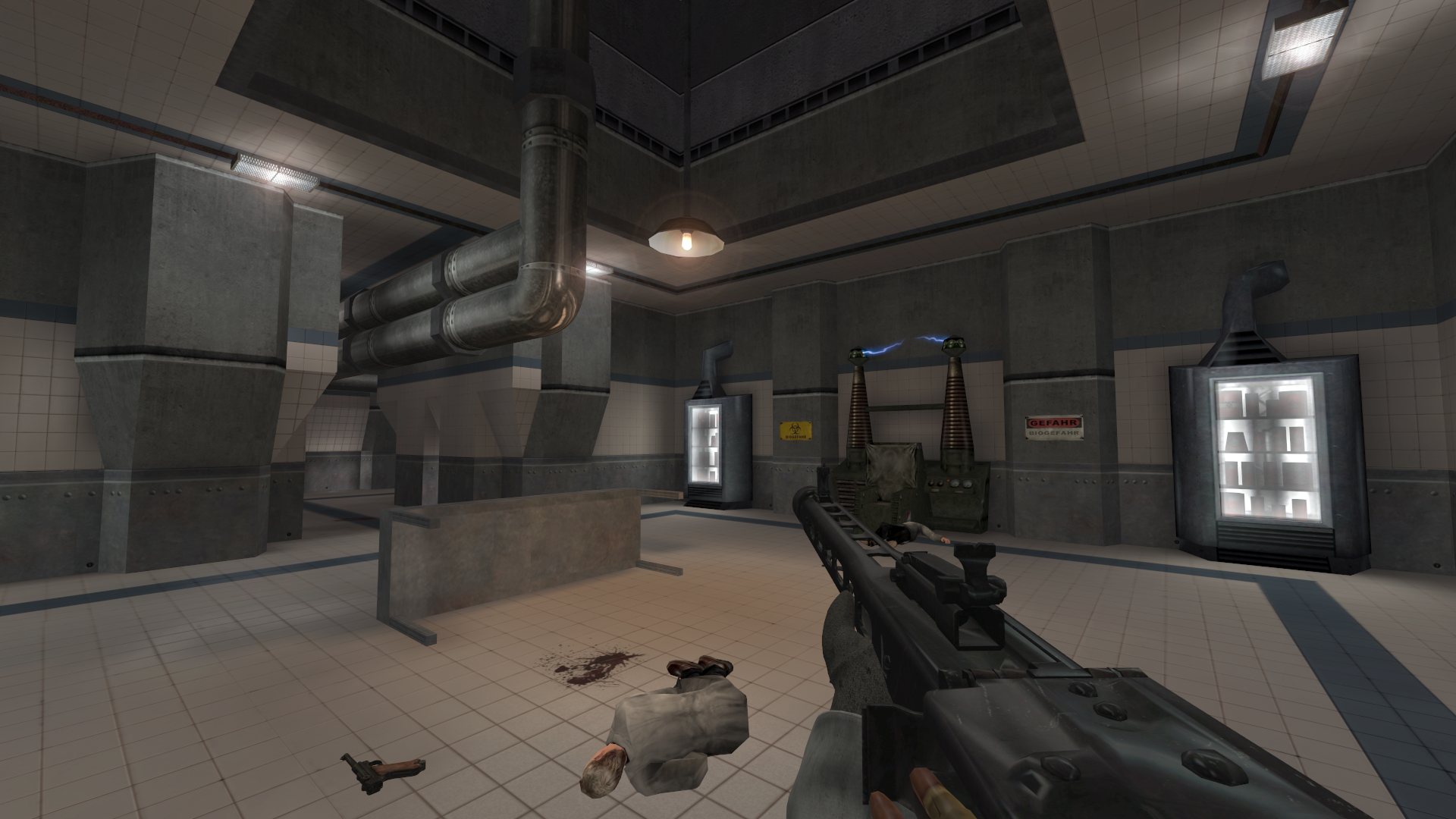 ---
Steam Workshop support (Steam version only)

We were also able to properly integrate Steam Workshop support in the Steam version of RealRTCW. Best community-created maps, fully adapted for RealRTCW are now available on Steam Workshop! Now, you can easily download and rate your favorite maps! Hopefully Steam Workshop integration will bring some new authors into the scene!
I also want to highlight the Steam Workshop release of The Dark Army: Uprising Remastered - a massive modification made by William Faure. It features a new storyline unfolded in the new campaign, with a wide choice of new game modes as well.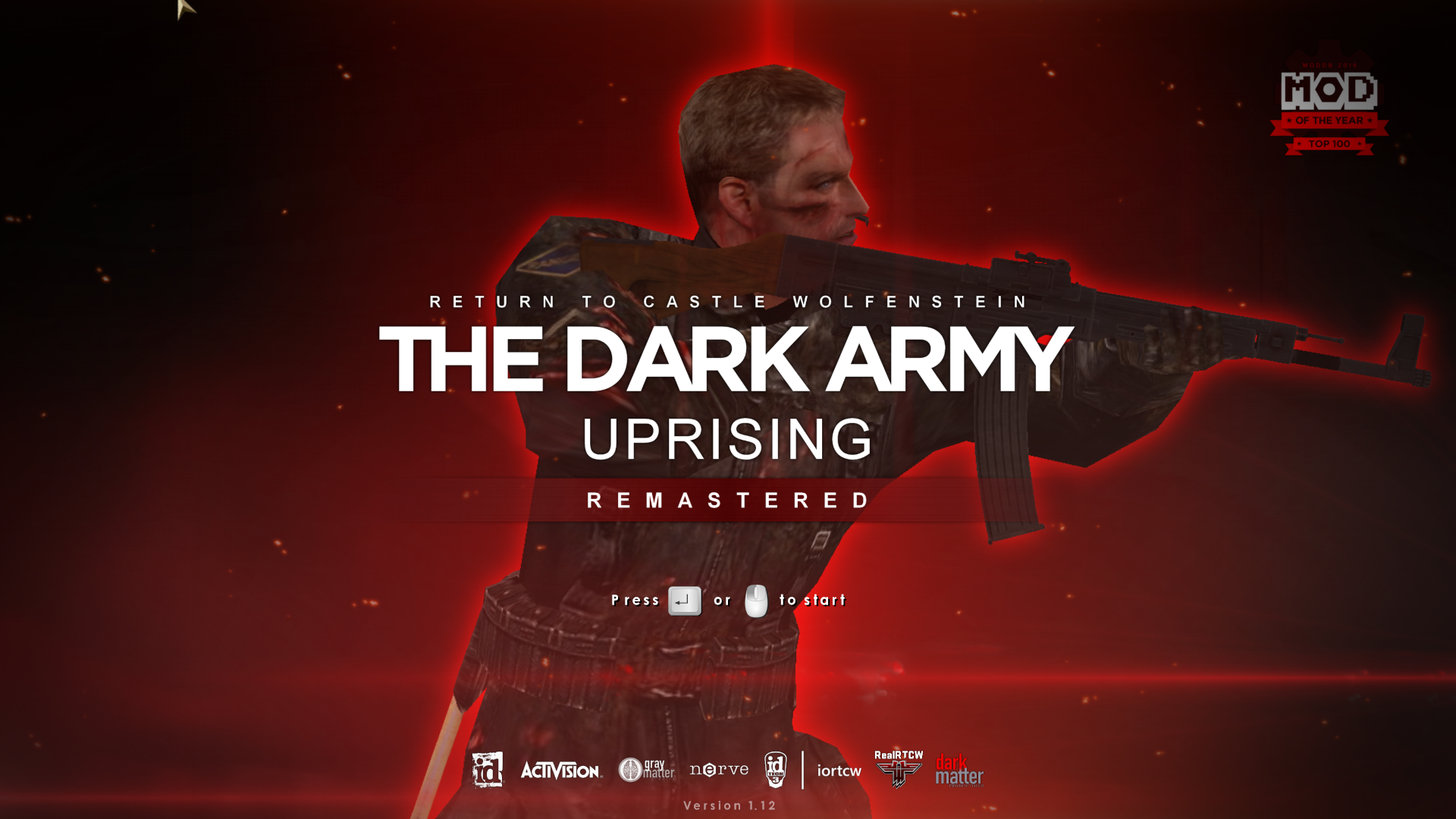 There were also a numerous tweaks and minor fixes that improved the overall RealRTCW experience visually and in terms of gameplay. For the full changelog visit files section!
That is all I got for you!
Stay tuned for the further updates.
WolfETPlayer