Switching to ioRTCW!

Yes, you heard that right. RealRTCW mod switching from good old 1.42d patch by Knightmare to the new shiny ioRTCW 1.51 engine by Donny Springer aka M4N4T4RMS. What is ioRTCW exactly? What is the point of this engine swap?
Basically ioRTCW is the modernized version of vanilla idTech 3 engine. It provides such features as:
Widescreen support
OpenAL sound API support - provides better sound quality. Just like 44 khz support in 1.42d.
RTCW can now be minimized, thanks to SDL backend support.
Full x86_64 support. No more annoying quickload,death crashes.
A lot of bug fixes.
Visit Github.com to find out more!
New main menu: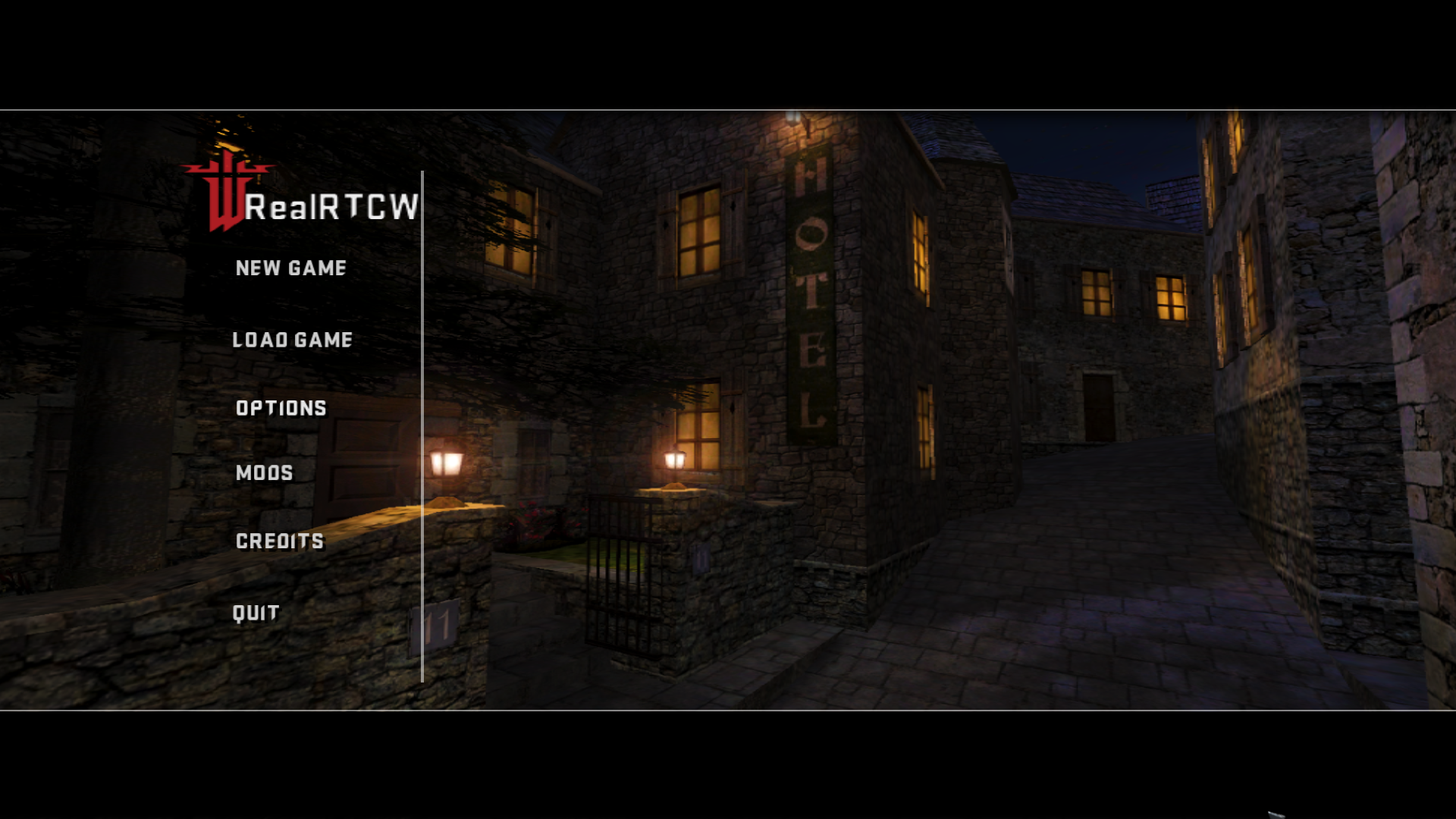 Current progress

My current WIP version of RealRTCW 2.1 was successfully ported on the ioRTCW 1.51 engine. It was pretty easy swap to be honest. So what now? Now I will just continue my work on the addons.
Current progress with the addons:
1. Stalingrad - 90% ready. Need to re-test on ioRTCW.
2. Time Gate - 90% ready. Need to re-test on ioRTCW. Needs some ai rebalancing.
3. Capuzzo - 90% ready. Need to re-test on ioRTCW.
4. Trondheim trilogy - 20% ready. Heavily WIP.
5. Project 51 - not even started.
6. Pharaoh's Curse - not even started. Probably will abandon this one.
World models
Aside from the custom maps I was working on the new world weapons models. Most of them was ported directly from COD1. There is some of them: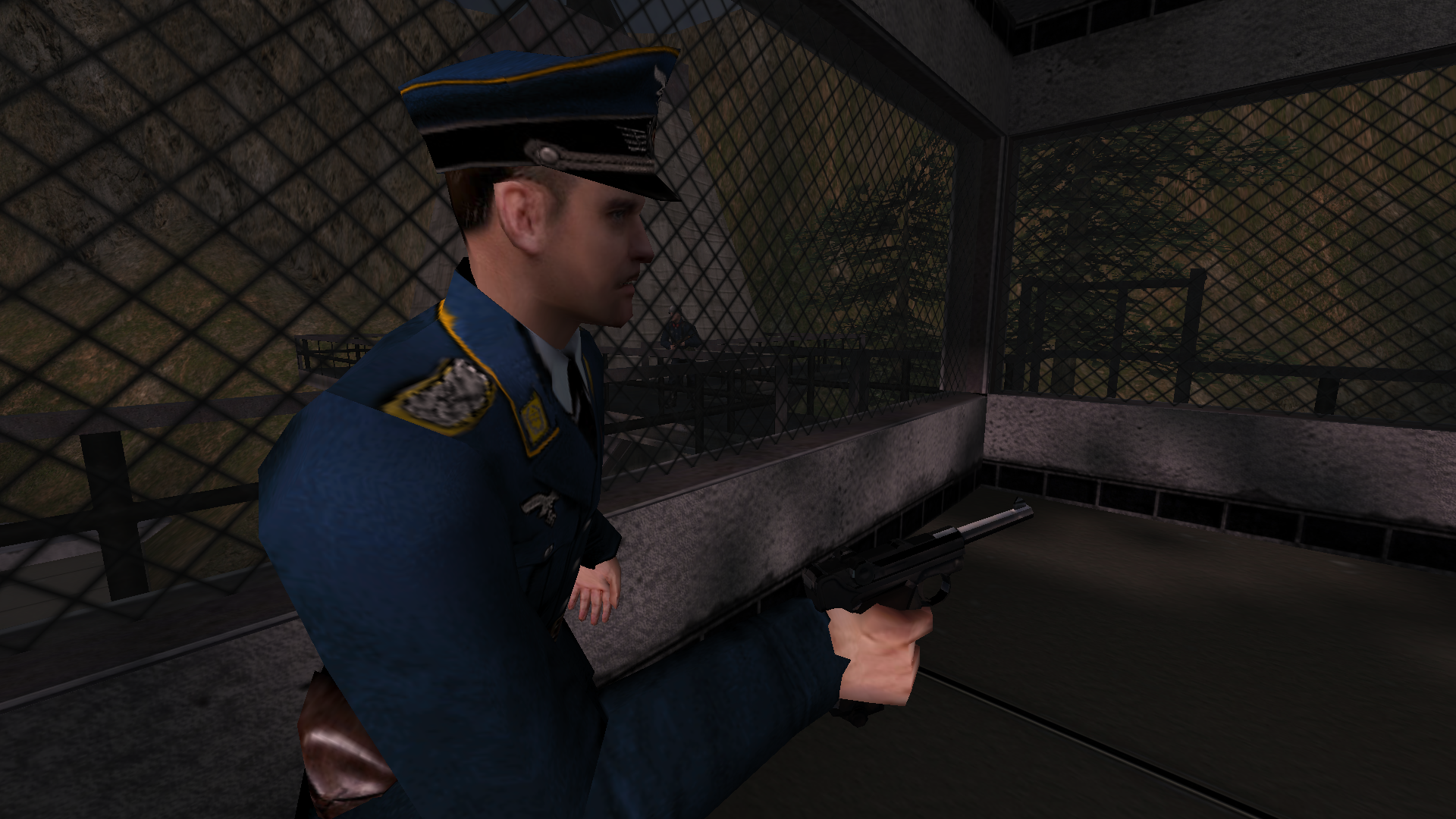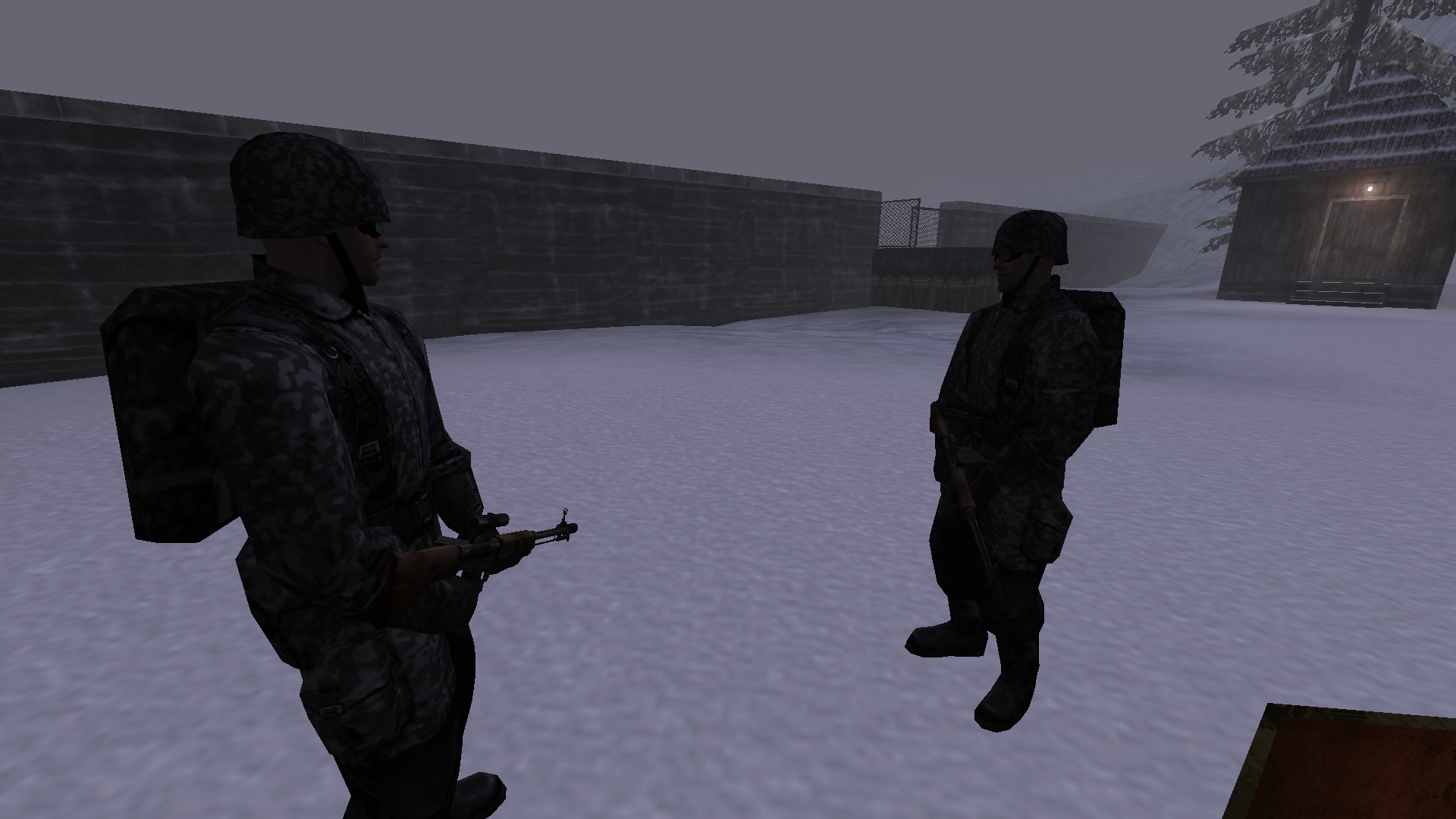 WHEN?!
ASAP.
Basically everything what is left - is addons, balancing and bug fixing. I want this to be the perfect experience for you guys.
Maybe, just maybe I will release RealRTCW 2.1 with 3 addons (others will be released later). Maybe I will not. I am still thinking about this. I can't tell you the exact month of the release. But I am still intended to release RealRTCW 2.1 this summer (or maybe earlier).

Cheers! WolfETPlayer.
BTW. New gameplay video: