With patch 0.53 just out we see a lot of changes to the launcher, the most prominent is that you now log in from the launcher directly instead of through the game - the second one is that users are now asked for an email address instead of a password, but why?
- Log in through launcher enables us to add an extra layer of security and allows us to let our log in server be less dependent on the main server. This should give us some interesting possibilities in the future.
- Using emails instead of usernames lets us add extra security when creating accounts and makes lost password retrieval possible, a feature that has been requested quite a few times.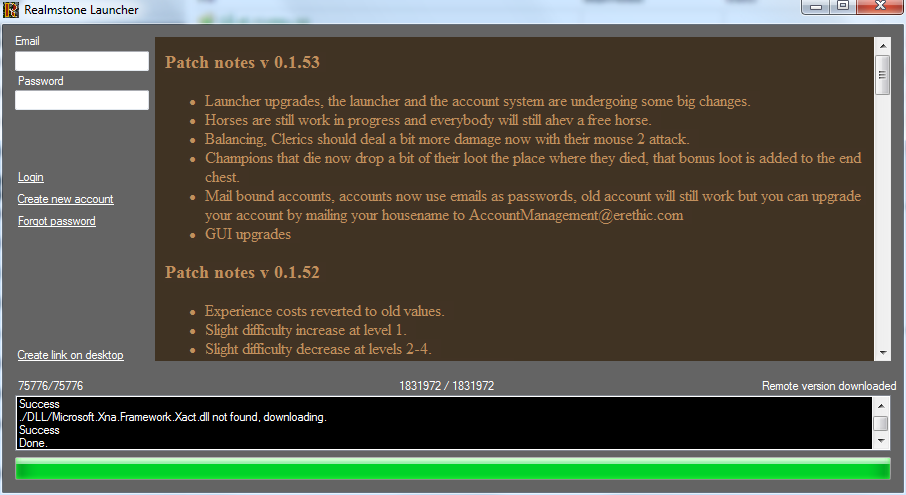 - We are aware that old accounts does not use email, old usernames can still be used to access the game but will not have the password retrieval option. To upgrade you old account to an email bound one, simply write your house name to accounts@erethic.eu from the email you would like to use and we will update it as soon as possible.
- Horses are still a work in progress so you will still see a horse one the world map and receive the full movement bonus for having one. We hope to finish the basic mount stuff soon and finalize our approach to the issue.