VISIT THE STEAM STORE PAGE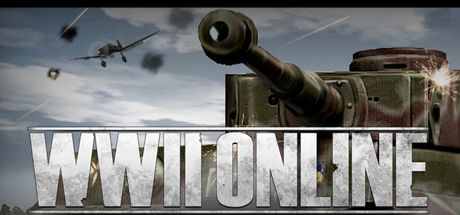 Today we'll talk about the things we're doing to make our game more realistic; our equipment balancing strategy, and Steam's deployment status. Within Steam we'll cover how subscriptions for those users will be handled, cell hosts (what they are and why they're important), training tutorials now being a requirement and other preparations underway as launch day approaches. (19 Minute Audio Update from Xoom about this article)
---
REALISM IS OUR PRIORITY
We've been having some awfully long internal discussions about the current state of the game and the things that we are working on. Particularly with the inclusion of some upcoming content that we have on the shelf and getting their deployment plan all sorted out. One of the major topics that has come up as a very important reminder for us, is the requirement to have our game be as realistic as possible.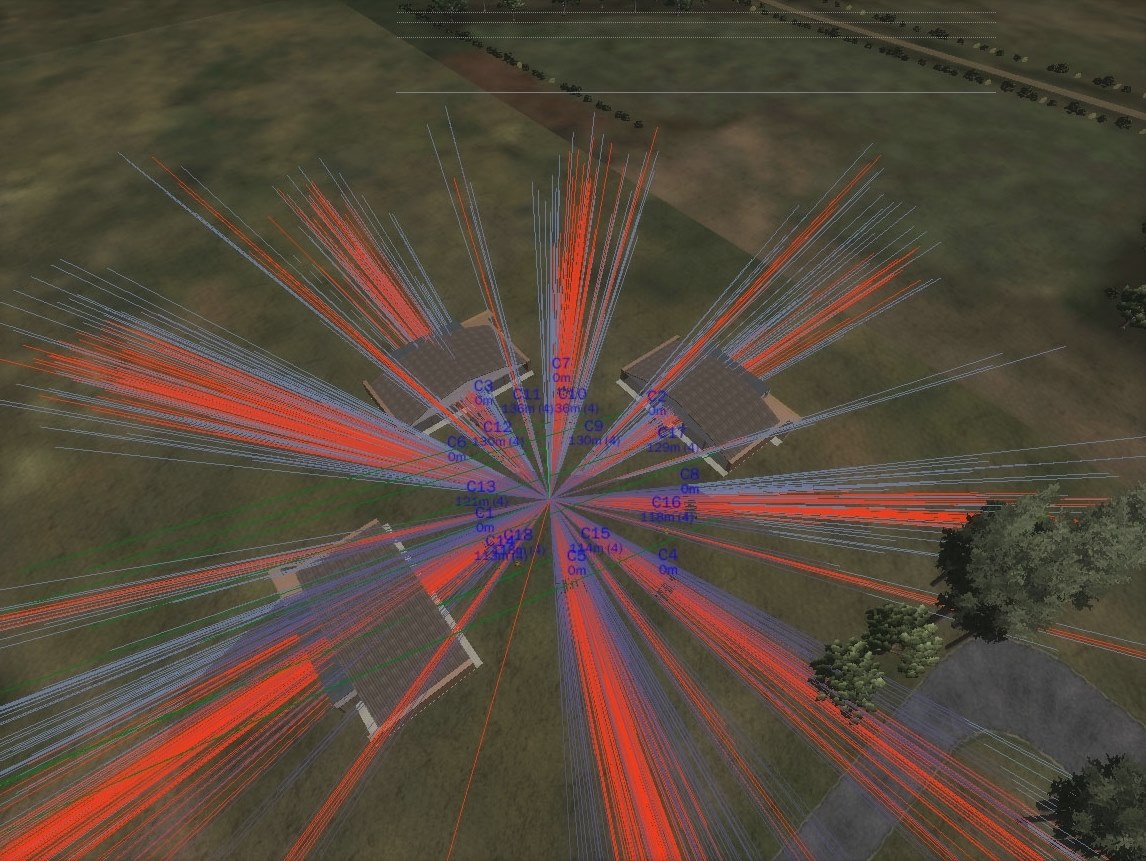 You can see our Production team already employing a higher sense of realism through their High-Explosive audit which is not far away from being employed into the game (first content release after Steam). Next up on the list is all other projectiles (kinetic energy, non-explosive). And following that will be a complete review of all armor plating types and their thickness. As a reminder, we can model armor thickness down to the millimeter (and to even greater fractions, but that's a bit overkill ~ still cool though).
EQUIPMENT BALANCING STRATEGY
A discussion to reaffirm our position as being as realistic as possible and finding ways to balance our content standing by was very important to have. In the real war, there was not a 1 to 1 match for equipment. Two weapons standing out spurring that discussion currently includes the M1A1 Carbine and the STG44. There is a well known fact that the STG44 is a pretty amazing weapon, but we also know it was available later in the war with limited numbers, where as the M1A1 was pretty well mass produced. So how do we balance that?
Well we can't very well hand off the STG44 to the Allied forces, or the M1A1 to the German forces. But we can reflect the total supply availability for equipment in their spawn lists as a means to provide a balance.
We think it's really important to employ this strategy as we move forward so our content pipeline doesn't get bottlenecked and we get stuck into a position with equipment sitting on the shelf for awhile, as in the case of these two weapons.
Fortunately, you will be seeing these two weapons in the near future. All content is being prepared for post-Steam deployment, as a means to maintain focus on the deployment of Steam itself, as well as provide some new content to maintain the interest and continued growth of those users, as well as our organic customer base.
STEAM DEPLOYMENT STATUS
SUBSCRIPTIONS ARE DLC'S ON STEAM
Things are looking very good here at the moment. Our Starter and Premium subscriptions are being setup as DLC's per how Steam's platform actually works, but they will be pretty visible for folks to see. Every Steam user will start out as a FREE PLAYER with a 2 week trial followed by a perpetually free (but limited) account (Rifleman, Trucks and Haulers only). As always they'll be able to subscribe right away at any time.
CELL HOSTS - HOW MANY USERS CAN BE ONLINE
We have successfully tested two cell hosts (which manage players in the campaign) and per cell host we have been able to push 1200 bots on them, so effectively at this moment we can run 2400 concurrent players. As we have been saying we are expanding that limitation and theoretically with multi-cell repaired (the process that allows multiple cell hosts to be used) should work by default for cell host 3 & 4. The development and operations team are working closely on this particular item right now. Our mission is to deploy 4 cell hosts by Steam's release to hold the maximum number of users as possible.
TRAINING TUTORIALS - NOW REQUIRED
Training Tutorials will not be able to be bypassed anymore for our new incoming users. This is an incredibly important period of time for the new users to be successful. With the complexity of WWII Online, if a user does not go through the basic tutorials they will have a much lesser percentage of knowing what to do or how to interact with other users / get into the game world.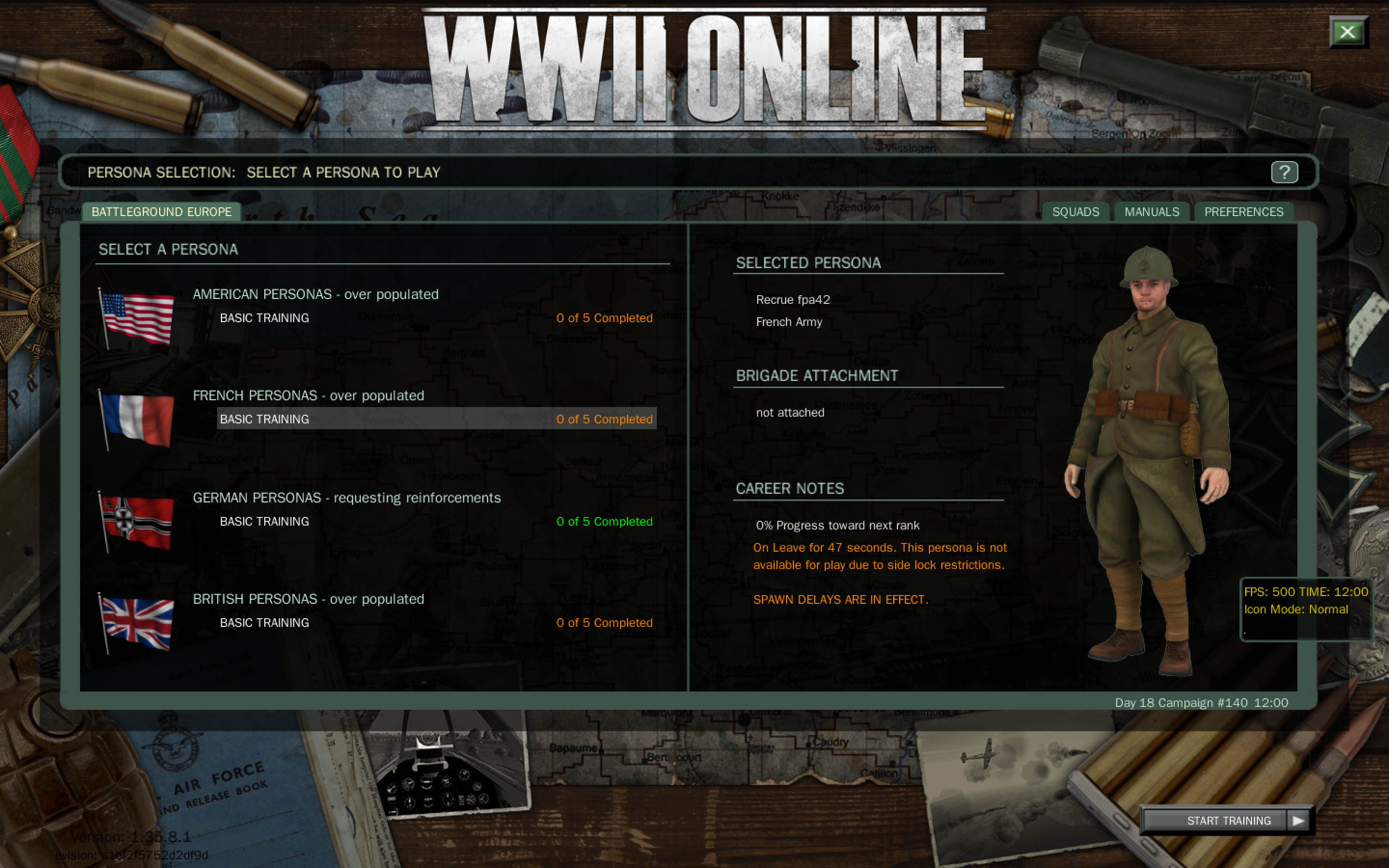 Users will launch the game, and before proceeding beyond the persona selection screen they will be prompted to take a non-optional (mandatory) training session of the first 5 basic training tutorials, which include:
Movement
Rifle / weapons usage
Chat
Map / using map tools
HUD (Heads up Display)
Once these tutorials are completed, which will take up to 15 minutes roughly depending on the speed of the user, they will be entered into the regular Campaign and officially start their career in WWII Online. Our team has invested some important time into making sure the tutorials were functioning and there were no road blocks that would cause an issue with users being stuck / unable to proceed.
We think this is such an important development to ensure the highest levels of success not just for the user but for the game. This will get users into battle faster with more understanding, it is something that really should never be bypassed.
GAME MANAGEMENT PREPARATIONS
Our new Game Manager "OHM" is preparing for the influx of users and is deep in understanding his new toolset and responsibilities. There will need to be an increase in supply and he'll be at the ready to carefully push numbers upwards as needed. He's also trying to get a new maintenance cycle established, with the hope of making it a bit less frequent and intrusive on Campaign operations. One thing is for sure: the Campaign server must continued to be reset, at a minimum of once per week. With the Campaign coming to new hardware shortly, there may be some changes that are unforeseen, so we'll keep you guys posted as this develops.
OHM is also considering how we can improve the landscape of intermissions and making them a bit more vibrant and interesting. If special events are something you are interested in, you should really connect with him, you can do so by sending him a forum PM.
COMMUNITY MANAGEMENT PREPARATIONS
KMS has been getting his mind blown with all of the stuff required for the Community Manager to do but he's a quick learner and embracing the responsibility. He's also processing a new Assistant Community Manager that will help him with the Axis High Command / Community, filling his recently held position. We'll be announcing who that is in the near future but we think he'll do a great job and the Axis community will be getting an awesome rep.
Keeping the community healthy is paramount for our CM team, so they are strategizing together about expectations and what to prepare for as Steam comes.
HIGH COMMAND OFFICERS - ARE NEEDED (BIG TIME)
We're going to need an influx of High Command officers to support game operations around the clock for both AHC and GHC. If you can devote a minimum of 3 months service right before Steam's release the Rats would be very grateful. As you know we are deploying on Steam with the brigade system and need as many capable hands in there to help things out and make sure the game stays healthy. Please see the community management team or your HC office for greater details.
OVERALL PROGRESS - STRONG
Thousands of new players are learning about our game everyday, and that's really exciting for us. Steam is continuing to show its power in terms of traffic as it is generating an impressive number of impressions, clicks, Steam group joins and folks adding the game to their Steam wishlist.
The Rats are equally working hard to make sure that this gets done right. We're getting our Staff prepared to be all-hands-on-deck for Steam's release for a period of 48 hours. On the first day of Steam we suspect the technical team will be busy correcting things that come up suddenly (it always happens in the software development world). On the second day we suspect the dust will settle and it will be all about supporting the users and making sure everything is firing accordingly.
Our primary focus for the first few weeks upon Steam's deployment is to iron out any kinks that may have been unforeseen. That does not however, affect the timeline of development of new content via the Production team.
All in all, we're ready to get onto Steam mentally (chomping at the bit if you will) but the new server configuration and getting that all firing right, and doing some final testing are some of the last bits remaining. WE ARE ALMOST READY. We'll keep you apprised of our progress as always and ask you to get folks engaged and involved on this matter. Bring back your friends and get them ready, LAUNCH DAY IS COMING SOON. (Seriously)
Go to our Steam store page and add us to your STEAM WISHLIST to be notified on our actual release day via e-mail!
That's all for now, thanks for reading, and all of us RATS thank you for your support!