RALIN - Dwarf Wars - Launch of the second free alpha demo.
Pre-Order and support us, here: Facebook.com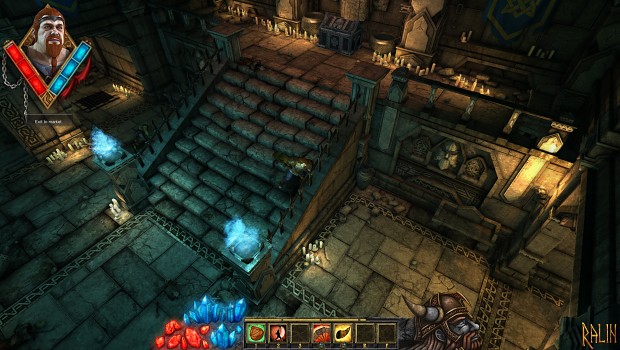 Be prepared for major updates In the Demo - Alpha 002 ! Are you ready for an update of Ralin and fight the enemies with a proper sound? It´s gonna be awesome!
Here is a video of the Alpha 002:
Ralin Singleplayer Alpha 002 Trailer - Indie DB

This is the fixed version
You can hear Ralin walk and fight now
We optimized the animation system, and finally implemented the sound. Animations and movement flow have been optimized. No walking pass the Goblins anymore, if you want to hunt them and kill them, please do!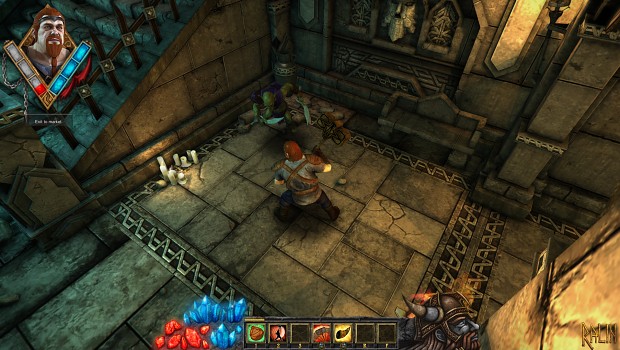 We have a hardcore modus for the geeks.
If you die, you´re dead. Period.
You can level and gain experience as Ralin, log out, log back in and the game remembers where you were at. But it´s rogue like, you can only keep it as long as you don´t die.
For the moment you can see that the enemy drops something but yet you can not loot the objects. The loot and inventory system will be up and running with different loot tables in one of the upcoming versions. Ingame we are still very flexible and open to ideas, we want our community to be involved as much as possible. How do you like our Dwarf universe till now ? Don´t hesitate to leave us your comments.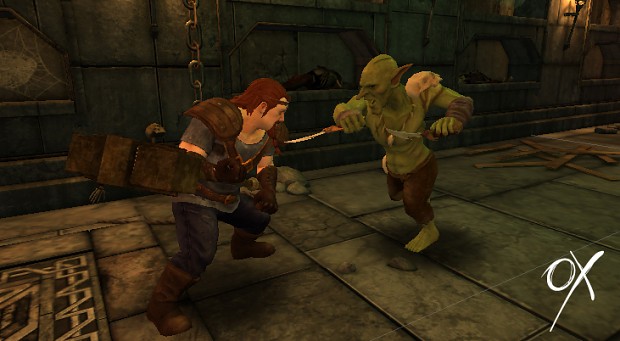 The marketplace is ready and set, you arrive in this magic place right after having clicked on Start Game. The models are integrated, we are planning on a later step to add a blacksmith and a salesman/lady to interact with Ralin.
Upcoming Features:
GUI for Level, Inventory, Loot and Cooldowns
More Maps
Interactions with NPC´s
Implement Multiplayer
Spell system with cooldowns and tooltips
Loot system with different loot tables
Crafting System is planned for the upcoming versions

Let me explain the different icons to you that you can find on the GUI.
HEALING POTION When Ralin looses power to fight the ugly nasty Goblins you need to drink a sip of beer, that awakens his strength and fills up the health bar.
HAMMERBOLT The icon with the orange Dwarf shadow fighting with the hammer, is if you want the to see the Goblins face being smashed by it. Is the second most powerful attack.
GROUNDSHAKER If you click on the Purple Hammer, Ralin smashes the hammer to the ground, is the most powerful attack to kill the Goblins
HAMMERSWING The moving Red Hammer is the least powerful attack, it hits the Goblin with the hammer.
HORNET BLOW Ralin loves that sound. Try it out, it will make him stronger. Beside it´s to celebrate every burglar he killed into his caves and kept them from stealing his treasures.
Please share your thoughts about yes or no you would be interested in a PVP modus in our dedicated Forum. Every Feedback is more than welcome!
Here is a great review of the Alpha 001: