Our first biweekly development log has been released!
In this first development log I show the direction of the game and some of its core mechanics such as permadeath and combat! The purpose of these development logs are to give you a backstage look into the development of Space Scout Squad. When I started learning how to make games I always found it interesting to watch others progress in building their game, so I thought I would document and show the progress of my game.
Battle System Module Statistics
In other news our Battle System Module, which has a Survival and Enemy Spawner mode, was released earlier this month. Unfortunately only a handful of players tried it out. Of the players that did play we did get a few statistics. The average score was 101 with a max of 288, and the average amount of enemy kills was 18 with a max of 70.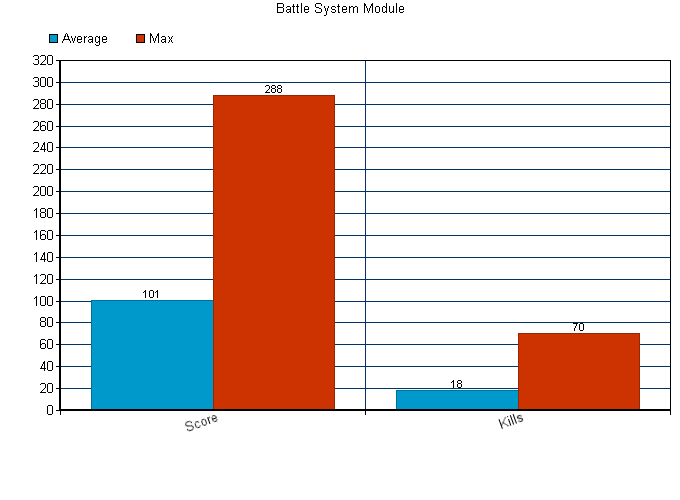 It's always interesting to see the variance from the average to the max or high score that players get. You can try out the Battle System Module and let us know what you think of the AI and battle system.