Wow, has it really been six+ months since our last update? It's weird how time just gets away from you when life happens - whether it's things heating up at your bill-paying job, a team member getting sick for an extended period of time or family duty calling you away. Whatever the issues, real life always will have a bigger effect on Indies. That's what has happened here, but the good news is Feudums continues its' development, albeit, a little more under the radar from where we have been.
First off, you need to be following us on Twitter and Facebook. Go out and hit follow/like/whatever. No, seriously, go out and do it. I'll wait. And if you had already been following us or checking in at the website, you would know that we've been updating regularly (well, irregularly) there!
All done? Good, cause I find out eventually if you haven't. And don't think that I won't give a head's up to Santa letting him know you've been naughty if you lie to me. I'm petty like that. Don't worry, we haven't updated here in six months; I'm not going to blow up your Twitter feed. Geez.
OK. So, what have we been up to?

We've put in place a player module which is working behind the scenes at www.feudums.com, an admin back end for managing our users and our collectibles and their rules, plus a working, full-duplex communication module between our clients and our (brand new) cloud-based server! Whew! We've done other stuff too but this is the big stuff.
Basically, we've done all the really boring stuff that no one can see but is critical for any game to function properly. Unfortunately, none of those great accomplishments lends itself to bells and whistles that I can show you. :( Hey, it's not all a downer, check out this cow:

And I've got some other cool images too. Like some of the pics we're creating for game events. Here's our plague event! I've got more but if I show them all to you now I won't have anything to update you with later.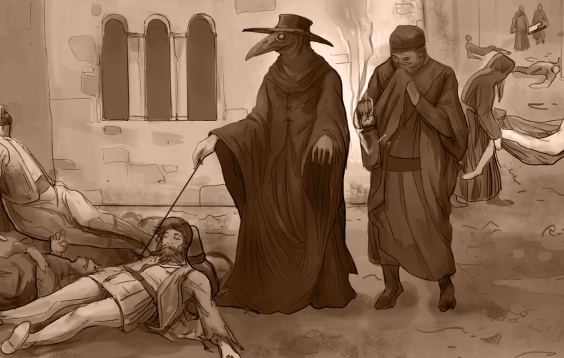 So, let me recap. It's been awhile. Sorry about that. Real life stuff. Like us on Facebook and follow us on Twitter (or else). We've made progress on the boring, behind the scenes stuff. Look, a cow! We've got some other images too that I'll share with you later.
That's it for now. I promise we'll post again before another six months roll by. Really, I promise!