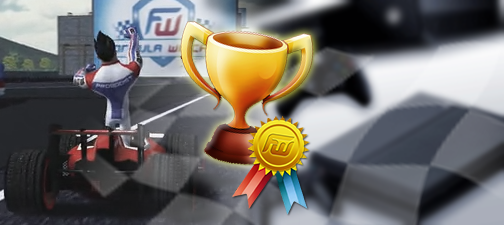 In Formula Wincars more than 4000 players can simultaneously compete in tournaments to get awesome prizes. Not only in-game prizes (skins, new cars, characters...) but also physical prizes! (more on this in later posts).
In the TOURNAMENTS menu, you can see the current available tournaments for you to inscribe into. Also you can see recently played tournaments.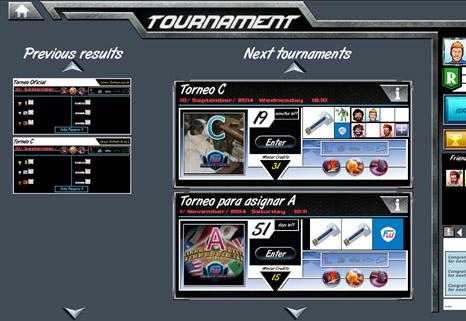 You can see the complete info of a tournament at any moment: prizes to win, special rules or restrictions of that tournament, etc.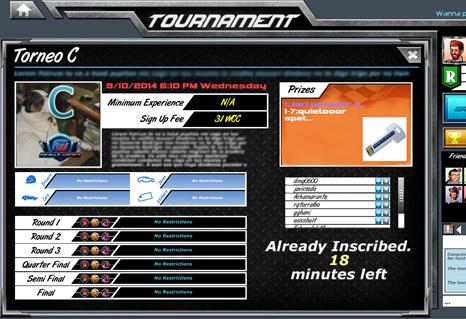 As you see, sometimes tournaments impose restrictions to the drivers, cars or anything else you can play with. Even skills can be restricted or have its own rules: challenge is assured!
You can inscribe in any tournaments you wish. When there's one day remaining for starting the tournament, you will receive an e-mail to remind you.
Then, an hour and ten minutes before the beginning of the tournament, you will be reminded again in-game. Be sure to stay connected with the game open!
When the tournament is ready, a big button will appear in the tournament's description.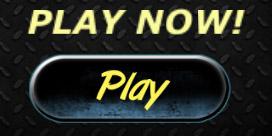 When entering the tournament, you will arrive to a big chat lobby where you can see the progression of the tournament, your remaining time to play and chat with other players (or just those you are going to compete with).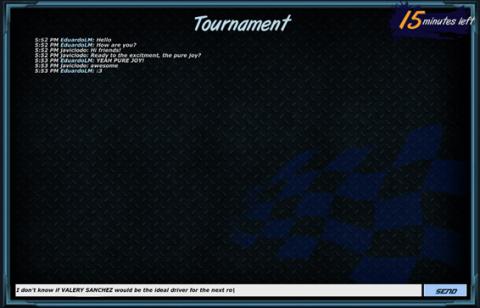 And now wait until your race! The structure of a tournament is as follows:
Rounds 1,2 and 3. These rounds do not disqualify anyone: you earn points and up your rank. So at least you will play this minimum of races always.
Quarters final, Semi final, Final. Those who qualify pass onto the next round until the definitive ranking is decided.
When the tournament ends (which maximum duration is, approximately, an hour) you will receive a message indicating your results in the tournament.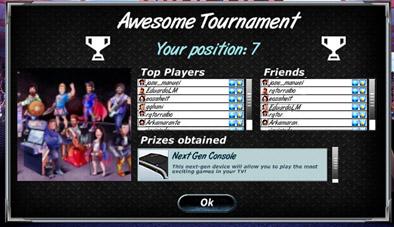 Good luck!