Valve's exciting announcements about the Steam Box, the Linux-based Steam OS, and the universal controller they are manufacturing don't exactly come as a surprise but are a very welcome reinforcement of the innovative path that Steam is starting to trek.
The need for these innovations was also apparent during the development of Anarchy Arcade and were built right into its design. Because of this, it will be a smooth transition to bring the Anarchy from your PC to your Big Screen.
Mice and Controllers


Anarchy Arcade uses a simple 4-button control scheme with a visual on-screen HUD so you always know what the buttons do. It is designed to work with a mouse OR a controller and will easily support Valve's high-tech controller when they release it, taking full advantage of its exclusive features.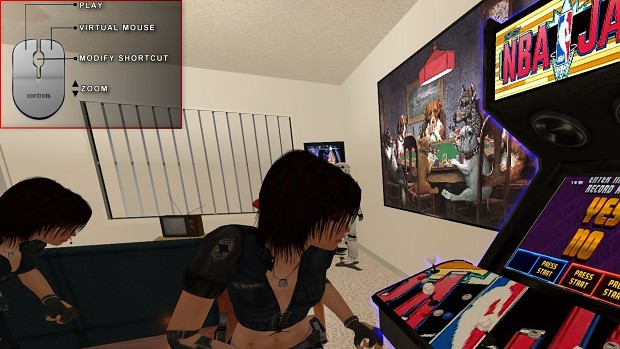 Operating Systems

Anarchy Arcade is built on Valve's own Source engine and uses cross-platform code libraries. It has the same system requirements as TF2 and will have no trouble running on the Linux-based Steam Machines that will soon be on the market.
Whether you're waiting for the next generation of Steam to bring your gaming to the Big Screen, or if you're already there, Anarchy Arcade will not disappoint in delivering the same fun, immersive, and menu-free experience that it delivers on your desktop PC.
Are you ready now?

Then don't wait

.
Step into the virtual world inside your computer; try the FREE playable prototype of Anarchy Arcade today. All you need is SMAR•CADE and Steam; no other games are required. You just need 2 things:
Full Version on Steam
Want to see great features like a Steam Workshop, Steam Friends integration, and other neat stuff in Anarchy Arcade? All you have to do is support the Greenlight and we can make it happen! We're almost half way to the top 100, so let's spread the word and keep the momentum going!