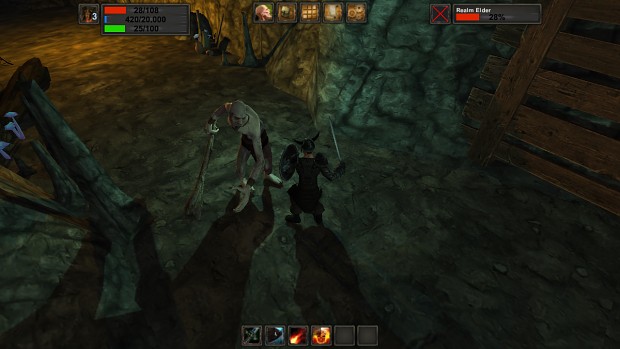 Since the release of Legends of Dorin: Ravenshelm, we've had such a huge response to it. Once the game released, we were very open to hearing what you all thought of the game in its early stages and we encouraged people to give us as much feedback as possible, both the good and the bad.
We got so much feedback from comments on IndieDB, GameJolt, through emails and on other sites. The great thing about all this feedback is that it has allowed us to focus on what you all want to see in the game. We've been working hard on the update and it's really more than just an update. We've basically pulled the game apart right down to the basics and started on the core framework from scratch. So the update will not only feature new realms, NPCs, items and all the other stuff you expect from an update but all so a completely revamped systems to the game aiming to make it a much better and fun experience for everyone.
While there is still a lot to work on for the update and more media and details will be shown soon, we do have a release date for the update and we're happy to announce that the Ravenshelm update 2.0 will launch onOctober 31st 2014!
So in the meantime keep sending us your feedback and suggestions and keep an eye on Eyesodic Games for more details soon!