Mod beggins in Grigori`s church. Than you will go through graveyard and into the Ravenholm mines. I will rework HL2 original map and add new way throught level. As i allready said you will get to the mines, but you won`t continue to Wasteland. You will have to start main generator plced in new part of mines and than continue throught tunnel back to Ravenholm.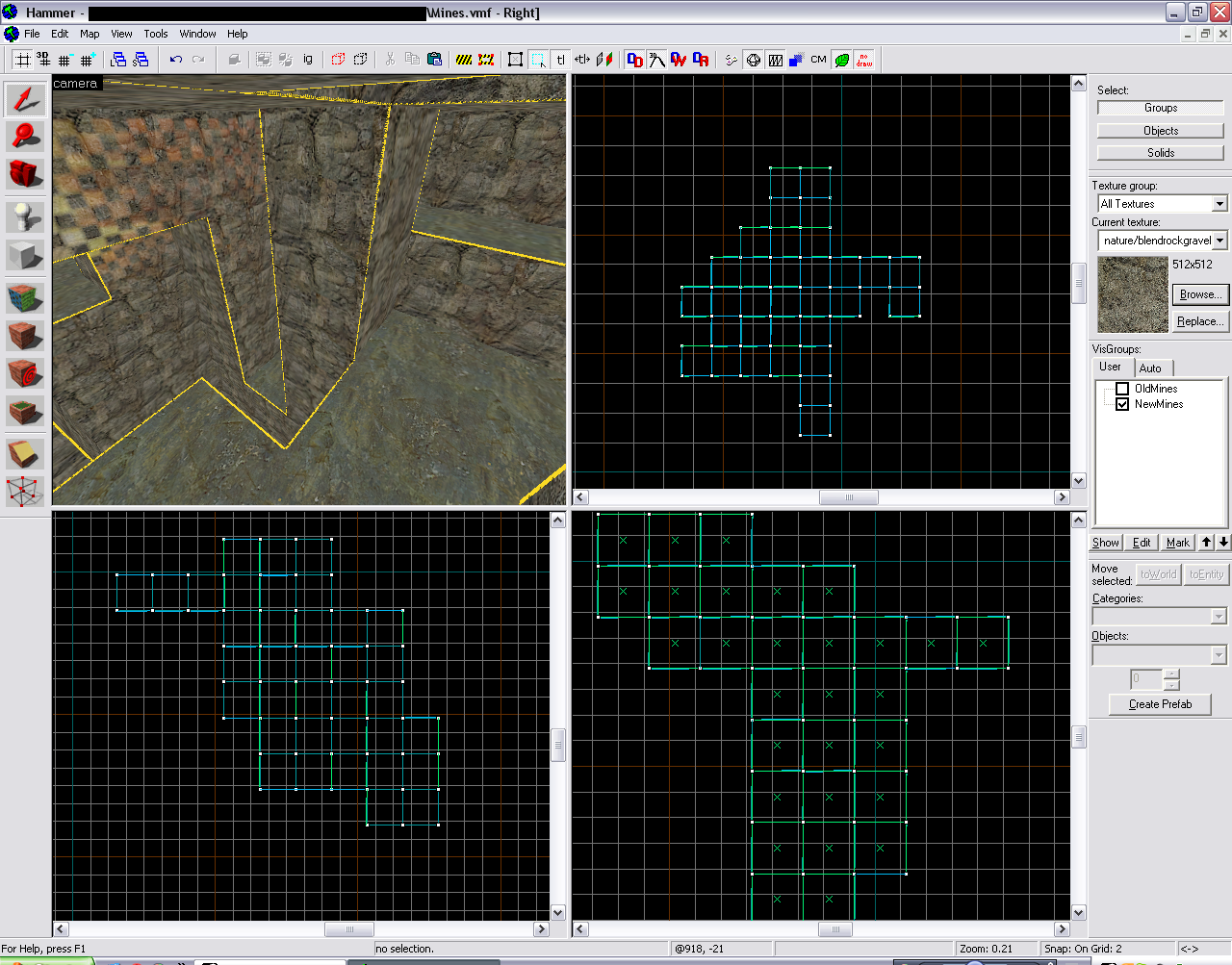 Now i have just structure of new part of mines.They will connect to old mines with railroad which in original HL2 ends in wall :D. Old mines will be changed too. Lights will be turned off so you will be in darkness until you will start generator.
There will be 2 survivals. I hope that very bad AI of zombies in HL2 won`t stop me and i will make it hard to survive.
If you have some ideas what can i add to mines, church or graweyard just write comment here.
We still need modelers and coders!!