Hello!
Ratz Instagib is very close to Early Access now. Yesterday i got access to the Steamworks stuff, so i can finally start to work on Ranking, Stats and Leaderboards!
Options Menu:
The next screenshot shows the complete options menu. I think it contains everything that will be needed to customize the appearance of the game to your liking.
If you think an important option is missing then tell me.
Some interesting details:
Player Name:

Let's you assign a custom color to every letter.

Boost Range Indicator:

This will show a circle around your crosshair if you are close enough to a

surface to boost off of it.

Full Bright Models:

Removes the enemy model texture to show only the solid color.

Makes the

enemys much more visible.

Crosshair:

Choose one of currently 10 different crosshair styles.

Map Saturation:

Let's you desaturate the whole map. Makes a nice contrast with

the colored enemy models.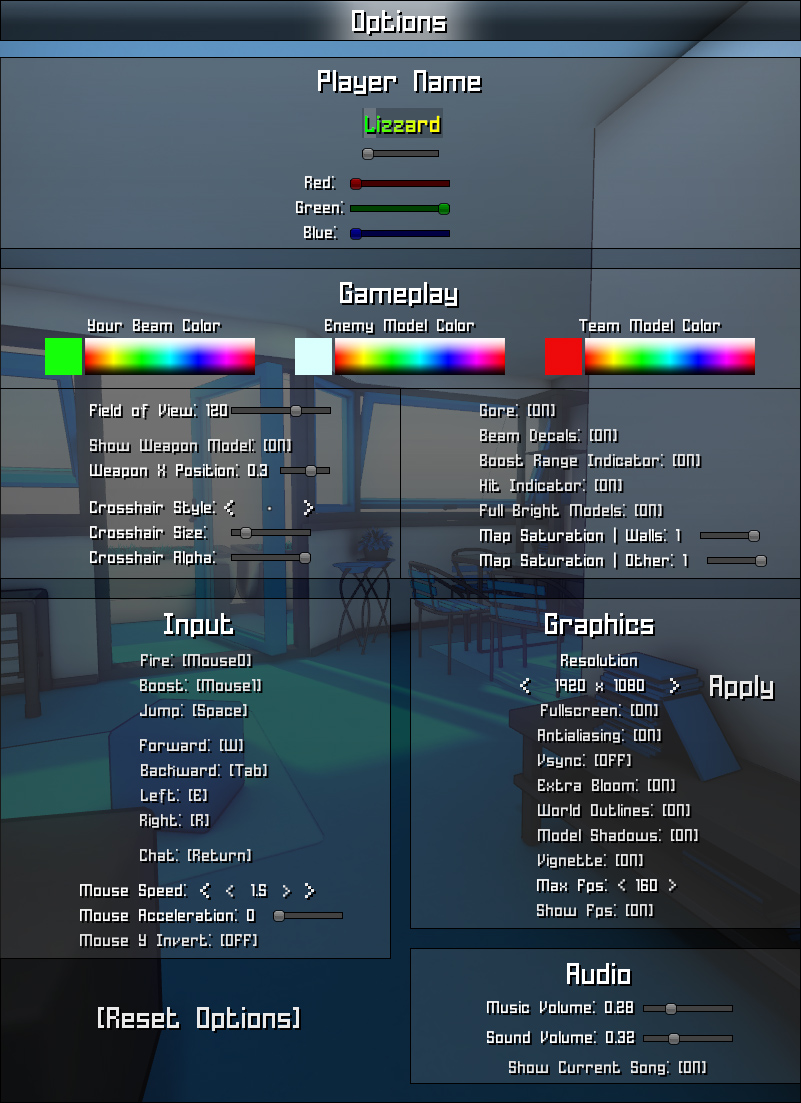 The new Map:
This map is some kind of boxing/training room.
I'm still not sure if i want to keep some maps out of Early Access and release them when the game is final.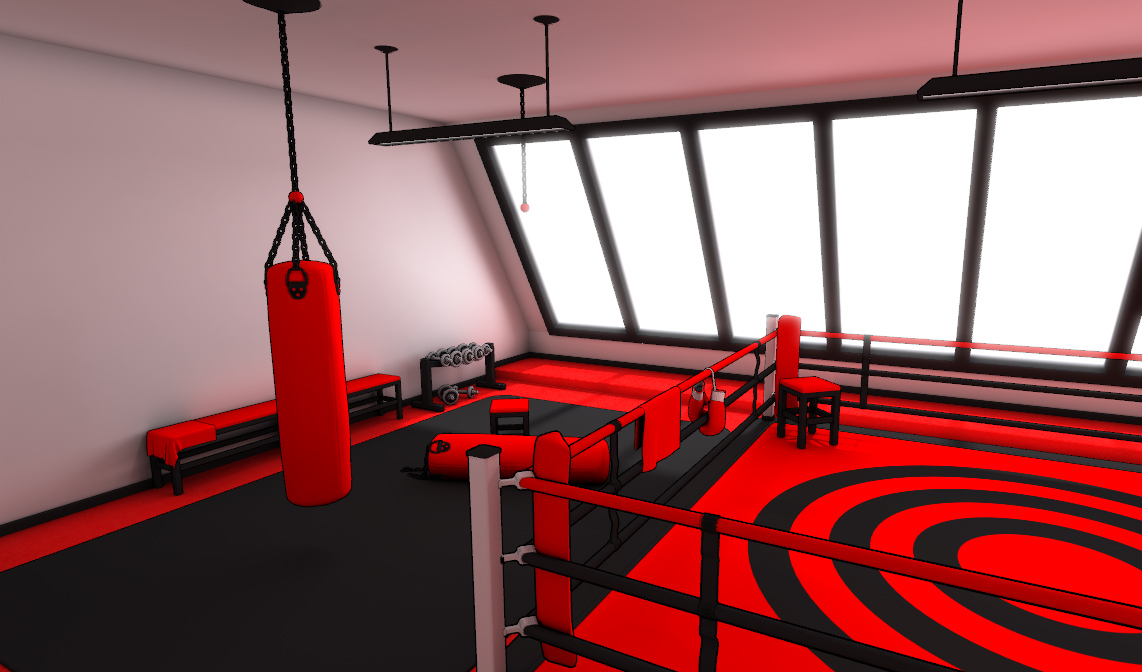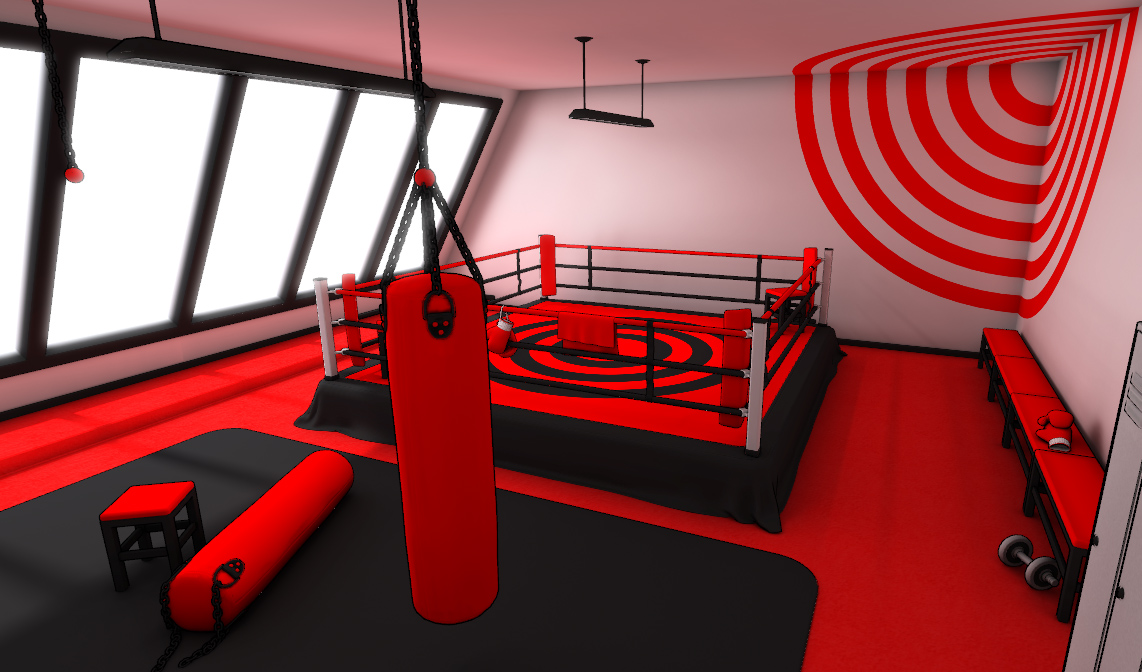 The Music:
I have an arrangement with "Jazzsticks Recordings" to use their nice, smooth and perfectly fitting music.
The genre is Drum and Base combined with some Jazz! It's very subtly and not distracting.
As example just listen to this: