Ladies and gentlemen,
I am foreverapril, and I am glad to present Rat Happening, a short interactive story about premonition, waiting, and random(?) encounters.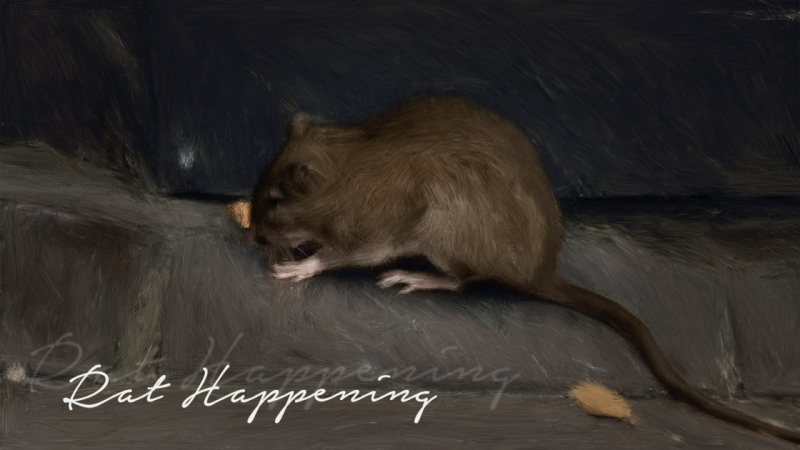 In our daily lives, we are surrounded with stories. Yet we brush against them, cast them a sideways glance and hurry on past. In the safety of our homes, we can speculate about a fragment of a story we saw in the street, but when we actually get a chance to become part of it we often elect to remain bystanders. And even if we do get involved, we never get to witness the story from beginning to end.
Rat Happening will not tell you the entire story, nor will it put you in the center of the stage. But it will give you a chance to relive the moment. Maybe changing your path can somehow affect what is happening and help you decide what to make of it.

Please visit the game page for downloads (Windows, Linux, and Mac).