Hey everyone, Shane here with another update on what I have been working on in Loot Nubs.
So to start with I redesigned some code that was destroying the game objects that were outside of the player's view. This should help the frame rates on mobile.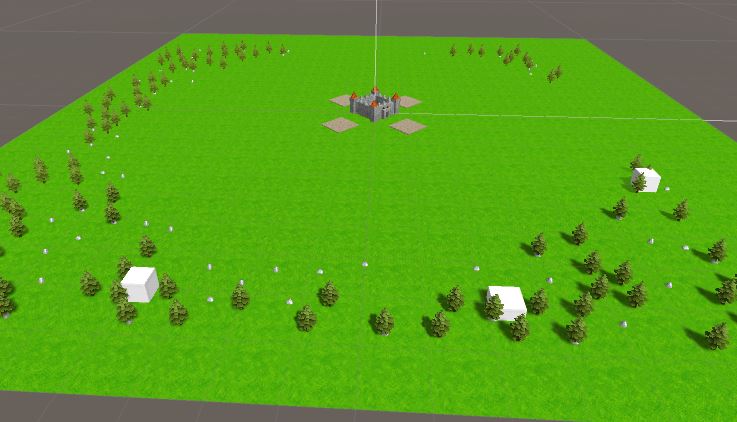 As you can see we are eliminating anything from spawning inside the castles radius, so when the player expands their kingdom there is nothing in the way.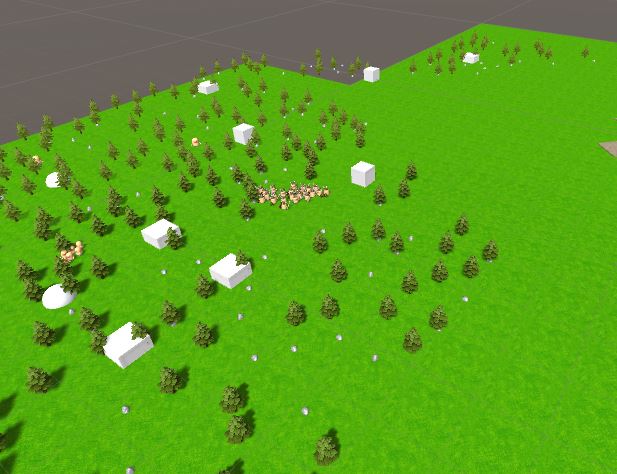 I have also added placeholder U.I. If the player comes in range with a point of interest they can click on it and receive a reward depending what type they have clicked on. At the moment placeholder cubes and spheres are the points of interest but things can only improve from there.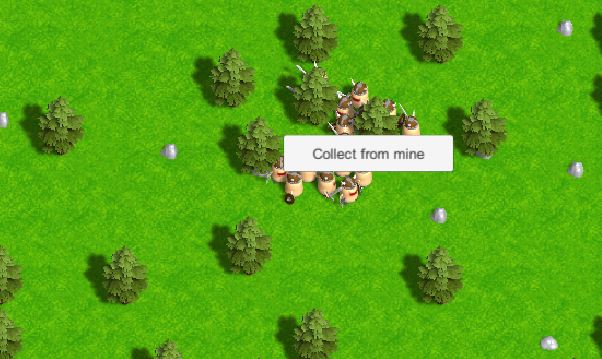 The points of interest disappear when the player has clicked on it, to prevent players spamming them.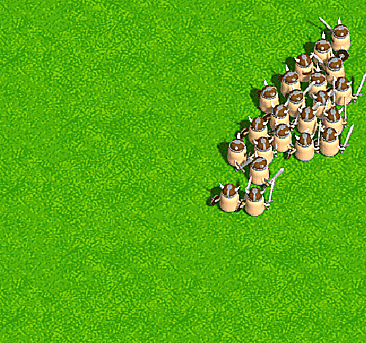 When players touch the buttons, I have also stopped the nubs running over to the touch point.
My tasks for this week will be to make the landscape look more interesting instead of just trees and rocks. To have the points of interest scale with the players level so they are more challenging and to keep on trying to maximize performance on mobile.