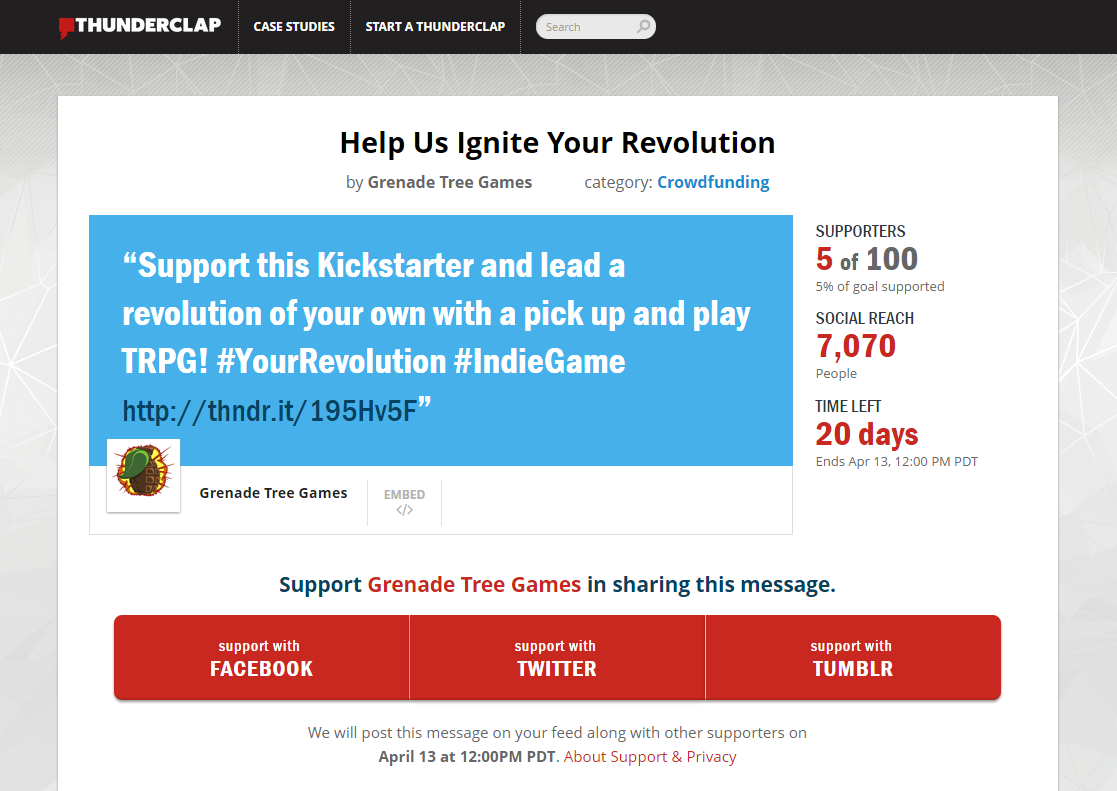 Greetings Outlanders!
A lot of you have tried our demo but some may not know that we're bringing this game to Kickstarter. We want to raise the funds for development costs to finish the game and release it on as many platforms as possible.
The Kickstarter will be going live on April 13th and we're using Thunderclap to make it easy for you to spread the word about your coming revolution.
How's it work, you ask? It's simple!
Just go to our Thunderclap campaign page, select the network you want to share the message on (Facebook, Twitter, or Tumblr, or all three!) and you're done! On April 13th, Thunderclap will automatically post the message for you.
Don't want to use the message already written? That's fine! You can put in any custom message of your own to get posted.
By rallying your forces on day one, you'll ensure the Kickstarter will have a greater chance at success. Show your support at Thunderclap now!

Thanks again and keep a look out for new updates to the game!