We programmed a bespoke Version of Ralin for the Mac Users, click on the link below :

Thank to all the mac version supporters who pre-ordered Ralin. This version is ready just because of you. If you want to support us too: Facebook.com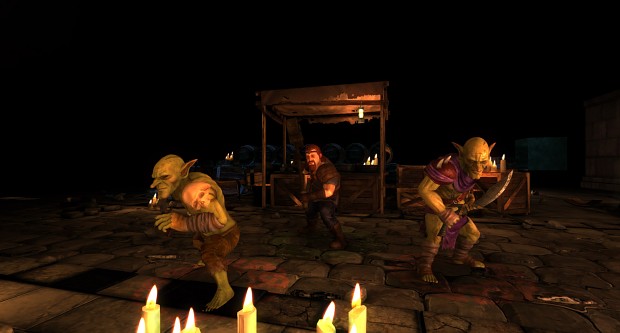 Welcome to our Dwarf universe. You are about to enter in the middle of war : Dwarfs vs Goblins. We need YOU to represent our hero Dwarf called Ralin. Hack and slay the wicked thieves who nastily sneak into the dwarf´s halls. They are trying to steal precious treasures of gold and diamonds! With hard work, the dwarf clan is following his tradition. Mining gold and silver day after day. They do not appreciate the Goblin intrusion!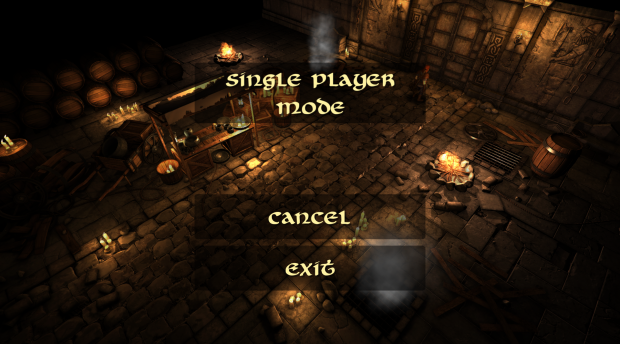 Ralin never leaves his bedroom cave without his beloved hammer. The Dwarfs clan is tradional, they like to combat with hand-to-hand weapons. I couldn't imagine Ralin with a pump gun. He is a handsome and masulin dwarf who is brave, focussed and a real warrior. Perhaps he doesn´t have the perfect manners, but he doesn´t care.

Let me explain the different icons to you that you can find on the GUI.
HEALING POTION When Ralin looses power to fight the ugly nasty Goblins you need to drink a sip of beer, that awakens his strength and fills up the health bar.
HAMMERBOLT The icon with the orange Dwarf shadow fighting with the hammer, is if you want the to see the Goblins face being smashed by it. Is the second most powerful attack.
GROUNDSHAKER If you click on the Purple Hammer, Ralin smashes the hammer to the ground, is the most powerful attack to kill the Goblins
HAMMERSWING The moving Red Hammer is the least powerful attack, it hits the Goblin with the hammer.
HORNET BLOW Ralin loves that sound. Try it out, it will make him stronger. Beside it´s to celebrate every burglar he killed into his caves and kept them from stealing his treasures.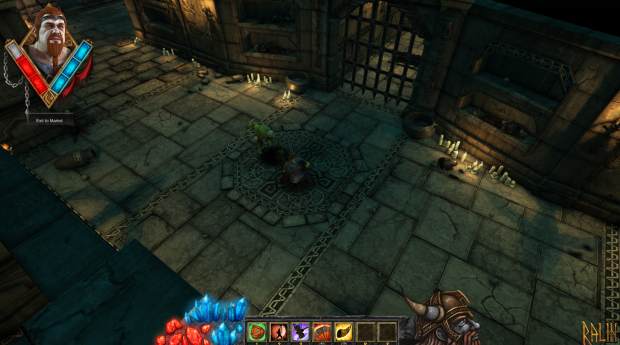 Upcoming features:
HUI for Level. Inventory, Loot and Cooldowns
More Maps
Interaction with NPC´s
Implement Multiplayer
Spell system with cooldowns and tooltips
Loot system with different loot tables
Crafting System is planned for the upcoming versions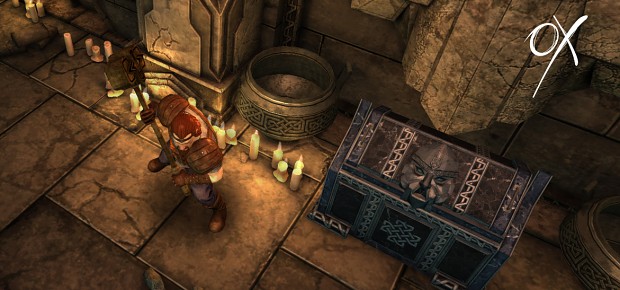 Below our first review of a Ralin Alpha001, most of the bugs aren´t anymore in the game, really funny :
New Review:
We are listening to you guys and girls
Please share your thoughts about yes or no you would be interested in a PVP modus in our IndieDB Forum. Or better, just leave us some feedback on everything what you saw. Explain your needs and we will listen...