Hey Guys a lot happened in the last week. We have been working hard on Ralin - Dwarf Wars, and are part of the Steamcommunity. We put our awesome Dwarven Game on Steam Greenlight. We are now very proud to tell you that Ralin-Dwarf Wars has been Greenlit within 5 Days.
315 Comments in the first night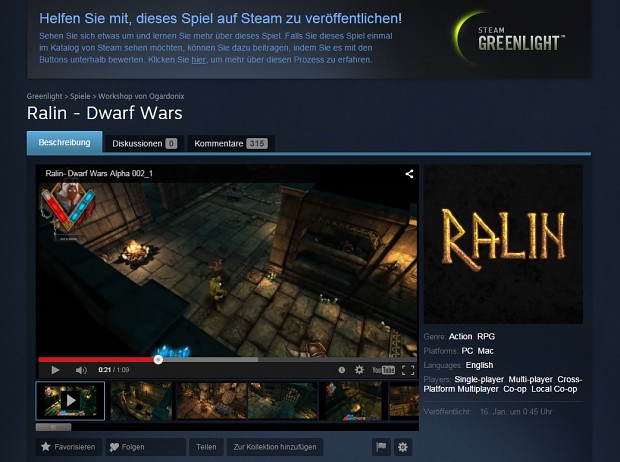 It was quite stunning how it started, with 315 comments in the first night. AFter 72 hours we had reached the TOP 100 Ranking.
And there are more to come.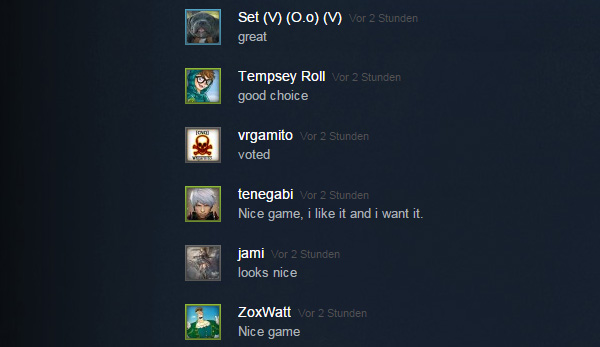 We were sitting in front of the numbers changing with votes with chips and champain, we couln´t believe that all this work that we invested in the game is finally paying off. The comments were so kind, and some even gave us advise what we could improve in our Game to make it more fun to play.
Feels Crazy, all these years we have been the best clients on Steam, spending all our money on other peoples games. Now, it´s for real, other people support OUR game. And we have the best comments. Check them out below. Some are even in weird languages, we don´t understand :)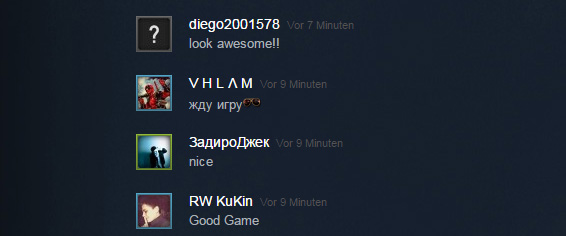 We are currently preparing a new version of Ralin-Dwarf Wars, that you can soon buy on Steam Early Access. We are updating the GUI and opimizing the Gameplay, and optimizing the LOOT System amd so much more.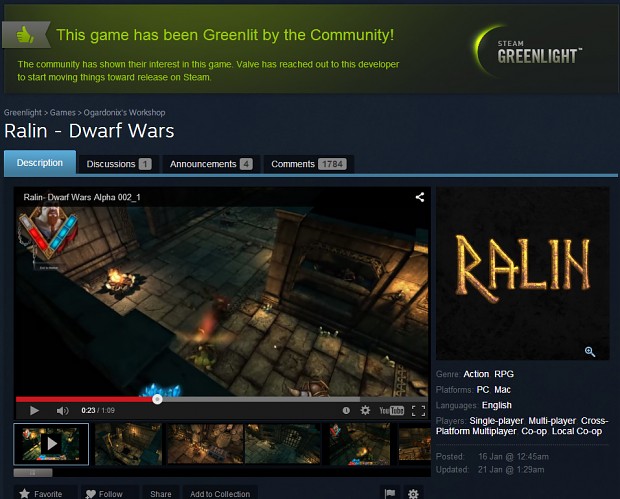 Speaking of wich, we totally need to share this awesome article with you about Ralin - Dwarf Wars in Persian. We tend to goodle ourselves and found this out.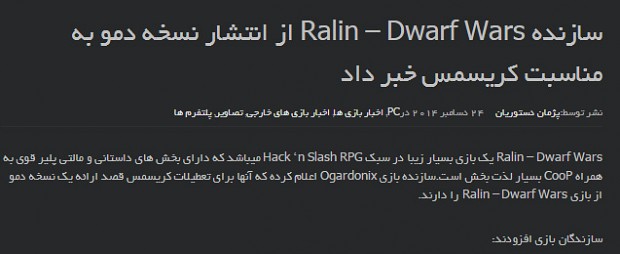 And we had a German Review of Ralin-Dwarf Wars refering to Steam Greenlight.
We have launched a contest in which FANtastic Fan Art can be implemented on the upcoming builds of the game.
You can Subscribe here : www.ralingame.com/forum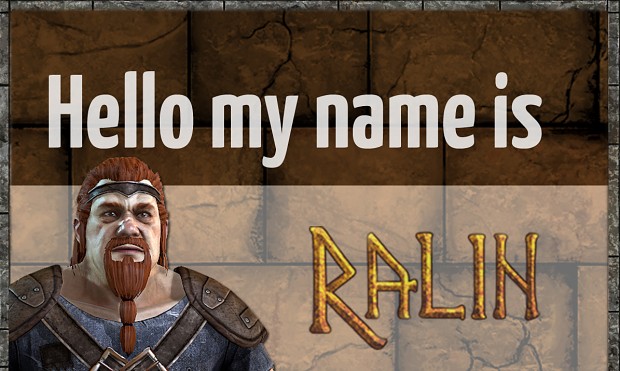 Our community will be involved as much as we can to make it a game, everyone feels connected to and is involved. We are lifestreaming the production on twitch, where the fans can see us realtime developing on Ralin.
The ogardonix team is waiting for your treasures to be implemented in the game :)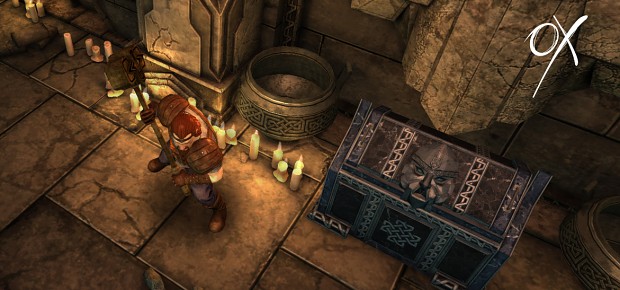 Follow us on Twitter @ralingame and like us on Facebook @ogardonix.
Don´t hesitate to ask us questions, or comment, tell us what you think of this project.